Case Studies Google Ads Case Study: Chelles Macarons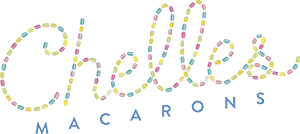 Back to Case Studies
Background
Dallas SEO Dogs began working with Chelles Macarons in October 2019. Prior to working with us, the macaron bakery was managing their own Google Ads account with some success but knew there was more opportunity within the search ads space.
Chelles Macarons wanted to get a higher return on ad spend with their Google Ads account. They were getting an ROAS of 2x by themselves and wanted to increase it to offset the costs of goods sold and labor. Within a few months, we were able to increase their Google Ads ROAS up to 3.5x, even getting to 7x at one point! The results prompted Chelles to increase their daily budget and reap the rewards of record high sales and revenue from their website. All of this happened during a time of uncertainty when the world was experiencing the COVID-19 pandemic.
Client's Challenges
Competition
Chelles faced stiff competition in a couple of industries. Not only were they considered a French dessert bakery, but their tasty treats were also considered gifts for certain holidays like Valentine's Day and Mother's Day. Macaron competitors who were advertising on Google Ads had deep pockets and polished websites, while gift stores like 1800flowers.com had household names. It was going to be a challenge to stand out in this crowd while remaining profitable. Our team was ready to face the challenge with a number of strategies to test.
Website Design
The website that Chelles Macarons had created was functional but not optimal for a business selling goods online. Since our scope of work did not include website design, we made the best of what we had and made sure visitors from Google Ads went straight to product description pages to reduce friction and time on site. When we looked at their Google Analytics data, we saw a significant number of mobile users not converting at a high rate like desktop users. Because of this, we restricted ads from showing on mobile devices at a lower bid and kept desktop bids at their normal rate.
Strategy
Our Google Ads team developed a strategy that involved:
Device bid adjustments
Keyword optimizations
A/B ad testing
Location targeting based on historical customer geographic data
Chelles Macarons was extremely motivated to improve conversion rates, so they launched a 20% off promotion in March leading up to Easter. The promotion did so well that they decided to carry it over into April and May for Mother's Day.
Of course, we all know what happened to the economy during this time. Luckily, Chelles was still able to fulfill online orders during the quarantine and came out making more money than anticipated.
Results
March 1, 2020 to May 6, 2020 compared to last year:
ROAS
+34.27% Increase
4.43 vs 3.30
Cost per conversion
10.03% Decrease
$11.07 vs $12.30
Total Google Ads Revenue
+310.73% Increase
$57,180.70 vs $13,921.58
From January to April, their Google Ads account showed improved ROI every month:

On May 6th, we were told to turn off all ads due to lack of inventory! Chelles received more orders than expected and wanted to ensure they could deliver their macarons by Mother's Day.
Huge Increases from Google Ads
From March 1st to April 30th, Chelles Macarons increased their daily ad budget from $100 to $500 due to the efficient number of orders that were coming through their website. This increase in spend resulted in more visits, transactions, and revenue while keeping return on ad spend above 3.5:
March 2020 to April 2020:
Spend = $10,382.46
Clicks = 12,949
Conversions = 765
Revenue = $38,700.85
ROAS = 3.73
What happened in May was unprecedented and a testament to what can happen if you continue to test different promotions and ads while pumping more budget into a system that is yielding positive return.
May 1 to May 6, 2020:
Spend = $2,525.30
Clicks = 2,782
Conversions = 400
Revenue = $18,479.85
ROAS = 7.32
RELENTLESS. TRANSPARENT. OUTSTANDING. TRUE PROFESSIONALS. What our clients say
"I have been using SEO Dogs for five years and they have helped my business grow significantly."
Tony Street - Chef & Co-Owner, Y.O. Ranch Steakhouse
"SEO Dogs is AMAZING!! They helped us out with getting our Website up and running and now not only do we have a beautiful Website, but we are amazed how quick our SEO grew in such a short time! Stay Kalm is much better for having SEO Dogs in our corner!!!!"
Juan Carrasco - (CEO), Stay Kalm Insurance
Load more testimonials