Digital Marketing Should Grow Your Business and Revenue
SEO Dogs is famous for search engine optimization, but our award-winning strategies focus on branding, online visibility and conversions.
Digital Marketing is all about growing your business, client base and revenue. We build amazing websites, and drive customers from search, social media, content marketing, reviews, and much more. We also offer strategies for both short-term and long-term results.
Dallas SEO Dogs helps businesses of all sizes grow and prosper!
Emergency Ice
Conversions

+1300%
YO Ranch
Steakhouse
Conversions

+250%
FastNewSmile
Conversions

+1225%
Legacy Lockers
Conversions

+1800%
Cornerstone
Senior Living
Conversions

+1300%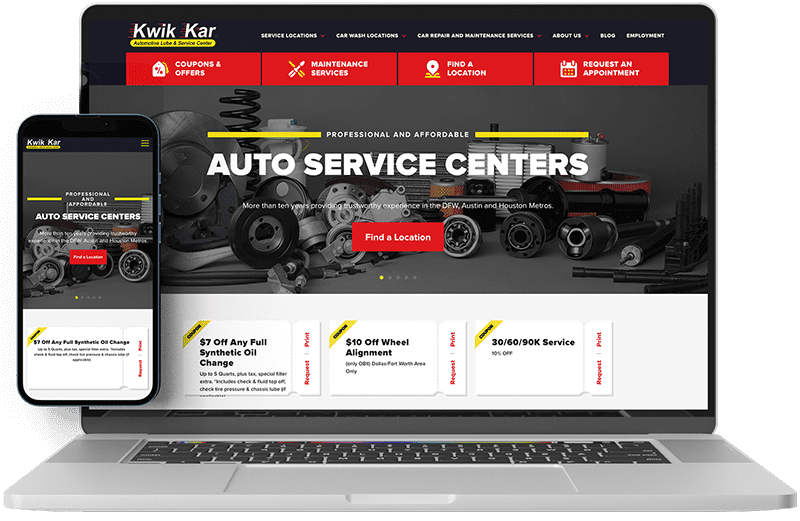 Dallas SEO Dogs' Digital Marketing Services
Search Engine Optimization (SEO)
>
Dallas SEO Dogs' digital marketing strategies are based on more than 15 years of experience and learning. Our search engine optimization process includes audit and discovery, on-site optimization, local search optimization, content marketing, and link building / link outreach.
We go to great lengths to understand you and your audience, and the keywords they use… and we help make your site the best it can be. With SEO Dogs' help, your audience will find your site — and they'll want to become your customer, too.
PPC (Google Ads)
>
Whether you're a small startup or a Fortune 1000 company, pay-per-click advertising helps you get customers quickly in Google and Bing. Dallas SEO Dogs' award-winning PPC management team focuses on understanding your business, your locations and your audience.
We're also super-transparent with PPC. Unlike many competitors, we don't hide results or how much we're actually spending on ads. You will own and have access to your Google Ads and Microsoft Advertising accounts and your analytics.
Social Media Advertising
>
Believe it or not, your audience is on at least one social platform!  To reach them quickly, you typically need some form of advertising. Our social media advertising strategy puts you in front of your audience with engaging ads and content.
Facebook Advertising as well as LinkedIn, YouTube, Twitter, Pinterest and Instagram advertising is important to the growth of almost all of our clients. Whether your business needs lead generation or simply brand awareness, social media offers great options for both.
Programmatic Advertising
With Programmatic advertising, we buy and sell ads using artificial intelligence (AI) instead of buying individually through publishers. Human negotiations are replaced by AI optimized decisions. The result is a transparent, efficient process for Dallas SEO Dogs and its clients. 
We use real-time data to show programmatic ads to your target audience, wherever they may be… and across all devices. Virtually all online platforms can be reached and purchased programmatically, including TV, audio, digital outdoor, desktop, tablet and mobile ads. 
WordPress Web Design & Development
>
Dallas SEO Dogs offers a unique one-stop shop in both web design and development and digital marketing. With our sister company Big D Creative, we handle both tasks in-house, saving you time, effort and expense.
Together, we build WordPress websites that both visitors and Google love. SEO Dogs' sites are high performance solutions that rank well in Google and cause visitors to become customers. As an added bonus, our websites are not just easy to use — they're also easy to maintain.
Content Marketing
>
Great content is at the heart of SEO and website conversions. Dallas SEO Dogs helps with content writing, sharing content and link building and outreach.
When someone searches Google, they look for interesting, current information. If your site gives them what they're looking for, they'll spend more time there, and they'll read and share more content. Most importantly, they'll fill out forms, call you, or make purchases. For Google, these are all signals of a great website that should rank highly for relevant searches.
Reputation/Review Management
>
Our reputation management services help build confidence and trust by building positive reviews. Great reviews increase your local search visibility, help people decide to click on your listing, and then become your customer.
It's important to address misunderstandings and show that your customers' experience matters. We'll monitor and respond to your reviews, or guide you through that process.
Google Analytics Services
Google Analytics is the overwhelming analytics choice for companies large and small. Dallas SEO Dogs uses Google Analytics to accurately assess and make adjustments to our clients' campaigns. We also provide high-level Google Analytics auditing and consulting services to help you interpret data, recommend solutions, create reports and much more. 
Email Marketing
Studies show that people spend more with companies who send them email newsletters. In fact, a 2019 Litmus study found that brands receive an incredible $42 for every $1 invested on email marketing. Dallas SEO Dogs manages the entire process for you — from setup, messaging and design to newsletter signups and reporting.

Video Marketing
SEO Dogs' video marketing services generate views, clicks, engagement and results. We handle as much of the process as you need help with, from video production to promotion and distribution, video SEO and YouTube optimization, and video ad campaigns. 
Let's Grow Your Business!
Dallas SEO Dogs' SEO, PPC, & Social Media Case Studies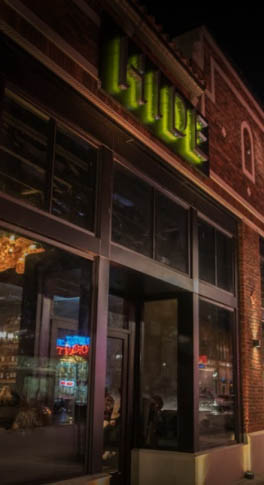 +155%
increase in patrons from website visits
+72%
increase in organic traffic
"Seeing us in Google map packs and organic page one brings a tear to my eye… the fact that we appear when you are in Deep Ellum or near there is all the better! Thank you for the fine work!"
Our SEO audit for HIDE showed many serious issues holding them back. Our work rocketed them to the top of Google Search and Google Maps for the highly-contested terms "Deep Ellum bar" and "Deep Ellum Bars". While we targeted many keywords, these critical phrases were searched 21x more often than the next most popular terms.
"RELENTLESS. TRANSPARENT. TRUE PROFESSIONALS." Clients Love Our Work
"SEO Dogs has done amazing work for my business and the West End Association! I highly recommend them."
Chase Headley - Board Member, West End Association/1001 Wine and Spirits
"SEO Dogs is the first company we worked with who actually sent us many customers. We are a lawn maintenance service in Plano and Carrollton and North Dallas and I can't hire enough people to do the work they are sending. We love the work you do and recommend these good people to anyone who wants to grow a business."
Marcos Yepez - Owner, Yepez Lawn Service
"Just a quick note to tell you all how much I appreciate your work and efforts, especially during a time when things are changing rapidly. Your team has always been wonderful to work with and I appreciate it more than you know."
Konnie Dao - Regional Marketing Director, AMSURG
"I have been using SEO Dogs for five years and they have helped my business grow significantly."
Tony Street - Chef & Co-Owner, Y.O. Ranch Steakhouse
Load more testimonials
A Sample of Dallas SEO Dogs' Digital Marketing Clients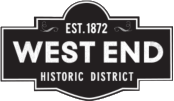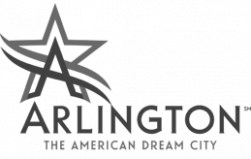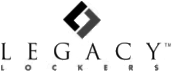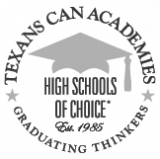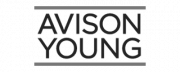 Google-Friendly, Mobile-Friendly, Optimized Websites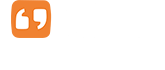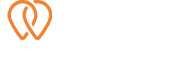 Why SEO Dogs Is Dallas' Choice for Digital Marketing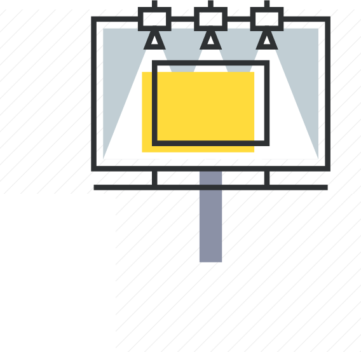 By improving their online visibility, brand awareness, and image, we've helped thousands of companies achieve tremendous growth. We have a client retention rate around 98% — here are just a few of the reasons why.
Transparency.

Digital marketing companies should give you 24/7 access to your SEO, PPC and Social Media campaigns. You'll see everything in your Basecamp project site and app, and have access to analytics and ad accounts. We repeat: we NEVER hide your ad spend! 

Communication.

It's our job to set proper expectations for your project and to keep you informed. We provide thorough reports on your search engine optimization, paid search and paid social campaigns and want your feedback⁠. We stay on the same page, understand your business, and speak your language.

ROI

Online marketing can generate revenue in the short run and long term. Our strategy is based on our experience and expertise — what will earn you (not us) the most revenue when you need it. 

You are not just a number!

We're a small digital marketing company with a staff of 30. We don't have inexperienced account managers with 100 clients each. Our experienced specialists in SEO, Google Ads, content and social media will have a small number of clients and spend the time needed to succeed.

We're a "one-stop shop"

With more than 20 years of experience, we're experts in website design and development, SEO, paid search, social media ads, content, automation and reviews — everything digital marketing. Our staff has overlapping expertise and works together. Very few digital marketing agencies have in-house staff for each of these services!
Stay Informed with Dallas SEO Dogs' Digital Marketing Content
Visit our Blog