Case Studies Local SEO Case Study: HIDE Bar Dallas

Back to Case Studies
Background
Dallas SEO Dogs began working with HIDE in November 2017. When they first came to us, the bar had recently moved its website to a new domain. Traffic, rankings and customers had dropped.
Hoping to rank in local packs in the extremely competitive Deep Ellum bar scene, HIDE was willing to do what it took to compete for search rankings.
Client's Local SEO Challenges
Competition
When HIDE became a Dallas SEO Dogs client, it was a new bar struggling to compete in Dallas' growing Deep Ellum entertainment district. Deep Ellum had more than 40 bars competing for search traffic, and many of those had been established when Google was founded. There were only 3 local pack positions available in Google. One or fewer organic page one positions (typically filled by directories) were available for many of their terms⁠—including their most coveted term, "Deep Ellum bars".
Technical Website Errors
When we began the SEO project, HIDE's website (built by another firm) had many technical errors that needed immediate action.
Keyword Stuffing
HIDE's site was a perfect example of old-school keyword stuffing. The content, title tags, meta description, headers and more were flooded with excessive use of the same keyword phrases. The site needed a drastic change in content and keyword strategy.
Brand-New Domain
With any new business, it takes time to build trust with customers and authority in the industry. It's the same with Google. New domains start from scratch with Google. We needed time, a tremendous initial effort and a solid search engine optimization strategy.
Thin Content
The content on many of HIDE's pages was thin and lacked substance. Google had devalued the pages and the site overall. Visitors were bouncing at a high rate.
Strategy
Our SEO team developed a competitive growth strategy that involved:
site performance optimization;
on-page content optimization;
consulting on review management;
content writing; and
a diverse backlink strategy with citations and link outreach.
Results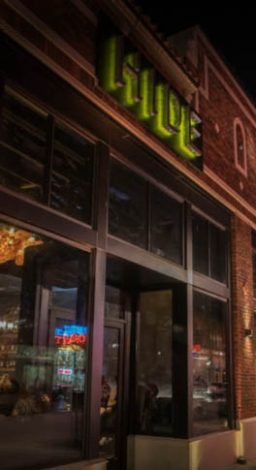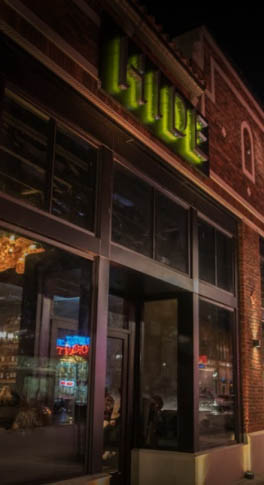 +155%
increase in patrons from website visits
+72%
increase in organic traffic
"Seeing us in Google map packs and organic page one brings a tear to my eye… the fact that we appear when you are in Deep Ellum or near there is all the better! Thank you for the fine work!"
Mike Backlund - Proprietor, HIDE Bar Dallas
Organic Traffic Increased 71%
After making a tremendous effort in the first couple of months, Dallas SEO Dogs' strategy for HIDE increased their organic traffic by 71.36% from the previous period.
Improved Average Position for Their Most Competitive Keywords
For the two target terms, HIDE saw an initial bump from our corrections, then a standard stabilization period, followed by steady increases in clicks and impressions in ensuing months. This is a typical improvement pattern, but dramatic improvement takes much longer for many clients. This is why we stress that "SEO takes time".
Steady Increase in Google Search & Google Maps Views
HIDE's rankings and visibility in Google Search and Google Maps increased quickly and HIDE saw steady increases month after month. With great local search optimization, HIDE continues to grow while many of its Deep Ellum competitors have seen shrinking visibility in Google search results⁠—as more ads and directories now dominate page 1 for many terms.
Local SEO Success For a Dallas Bar
Since beginning work with Dallas SEO Dogs in November 2017, HIDE has experienced rapid growth. It's important to point out that Dallas SEO Dogs monitors and makes adjustments quickly in response to Google algorithm changes. Several months ago, Google core algorithm updates caused dramatic rankings shifts in many industries. While most of the details of the changes were not officially published, we discovered the areas most impacted through research, discussion with industry peers and data trend analysis. We acted accordingly to help our clients. One month later, Google indexed our clients' sites with our adjustments and HIDE was among the sites with the biggest improvements.
RELENTLESS. TRANSPARENT. OUTSTANDING. TRUE PROFESSIONALS. What our clients say
"I have been using SEO Dogs for five years and they have helped my business grow significantly."
Tony Street - Chef & Co-Owner, Y.O. Ranch Steakhouse
"SEO Dogs is AMAZING!! They helped us out with getting our Website up and running and now not only do we have a beautiful Website, but we are amazed how quick our SEO grew in such a short time! Stay Kalm is much better for having SEO Dogs in our corner!!!!"
Juan Carrasco - (CEO), Stay Kalm Insurance
Load more testimonials