SITE AUDIT: WHY IT'S IMPORTANT
Dallas SEO Dogs' Site Audit is a detailed report that critiques your site according to Google's most important ranking factors.
Consider these three facts:
Search engines want to provide users with the most relevant, quality sites possible in search results.
Other sites want to link to great websites.
People want to visit great websites and are more likely to make purchases from great websites.
Our technical SEO audits identify problems that prevent your site from being as "great" as it can be.
Website SEO
Audit Process
Dallas SEO Dogs' technical SEO review is a COMPLETE review of your site. Using the industry's best tools, we gather data on everything relevant to your Google rankings, traffic, and site referrals. It's an intense site audit that looks at digital marketing as a whole.
We recommend a technical audit at least once every 6-12 months for most sites.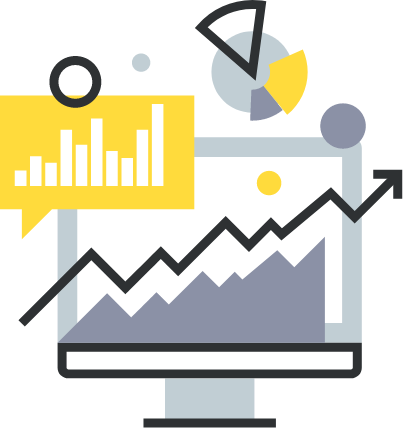 Site Crawl and System Check

Dallas SEO Dogs crawls your site to gather data and to find search engine indexing problems, URL structure, canonicalization (basically, "let's make sure only one version of a page is available to Google") issues, and more.

Competitor Analysis

Our SEO audit service includes a thorough look at competitors to get keyword targeting ideas. Our deep-dive into competitor strategy also includes content ideas and backlink opportunities.

Keyword Research

SEO Dogs uses several tools to analyze existing keywords, find new keywords, sort them by priority, and categorize them based on search intent.

On-page SEO Analysis

We take a look at the site's technical SEO issues, including meta tags, header tags, structured data, image optimization, and URL structure. Each technical SEO audit also includes internal link analysis, testing of contact forms and tracking codes.

Site Structure and Design Analysis

A great website architecture lets users find things quickly and easily on your website. It also shows Google which of your site pages are most important. We'll then look at design factors including accessibility, usability, and inclusion. Mobile-friendliness and site speed are critical because Google bases search ranking on mobile.

SEO Content Review

This process involves both a manual content review and analysis based on use of various tools to determine content quality and quantity. We also look for major negatives like thin content and duplicate content. Then we perform a content gap analysis and identify page update opportunities.

Backlink and Local SEO Audit

A critical part of any website SEO audit, we check for any penalties, then audit your rankings, reviews, local citations, social media, and website authority. You must keep important citations updated, accurate, and consistent. We'll gather data on backlinks and brand mentions without links. This helps us identify bad and toxic links as well as link opportunities.

Give You Detailed Recommendations

Our Technical SEO Audit doesn't just produce findings. You get a detailed list of tasks to perform based on what's most important, and we will work with you to make sure you understand each element of your site audit.

Correct the problems (OPTIONAL)

If you need help, we can start addressing the items in your SEO audit list as part of a monthly SEO plan.
Dallas SEO Dogs Recent SEO Awards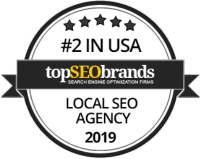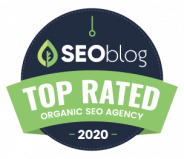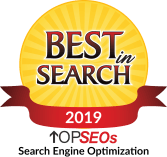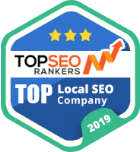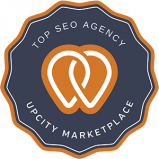 SEO Audits Are Your Site's 100-Point Inspection

Our technical seo audit is like a comprehensive inspection from your mechanic. It's important to realize that the technical SEO audit is the best first step in optimization. We identify weaknesses and opportunities for improvement. Afterwards, we can address issues on a priority basis, adjust your overall strategy and get on the road to long-term greatness.
Eliminating site problems improves:
User experience
Search engines' ability to index your content
Your Google and Bing search rankings
The odds that users will click on your search result
The odds that users will find what they are looking for on your site
The odds that users will actually read your content
The odds that users will make a purchase or contact you
The odds that users will share your pages or site through social media or word of mouth
The odds that you will earn positive reviews
The odds that other sites will link to you
From our recent Technical SEO Audit Case Studies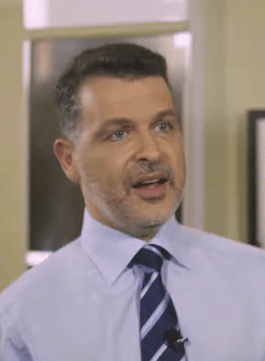 +110%
increase in organic traffic
+300%
increase in keyword visibility
"We just got out of our staff meeting and were blown away at the huge influx of new clients coming in from online searches!"
Often times, it takes a few weeks or even months to see the results of your SEO efforts. However, all of our SEO efforts lined up around the same time. We fixed all of the technical issues on the site around the same time that we optimized all of the site's content. This leads to exponential growth across the board.
RELENTLESS. TRANSPARENT. OUTSTANDING. TRUE PROFESSIONALS. What our clients say
"Stats are up, we have had a big uptick in calls and closed leads. This is so good! Thank goodness for our plumbers stepping up with the increase in web traffic. We had a super busy month compared to previous months, and last month was up as well. It will be a very awesome 4th quarter!"
Robin Hebert - Owner, Plumbing Dynamics
"Working with SEO Dogs has been a wonderful experience. They know what they are doing and give us great ideas for optimizing our site."
Sara Fitzsimmons - Marketing Manager, eCore Software
"Seeing us in map packs and organic page one brings a tear to my eye… the fact that we appear when when you are in Deep Ellum or near there is all the better. Thank you for the fine work!"
Mike Backlund - Proprietor, HIDE Bar
"I am ecstatic with all of the work that you guys have done."
Brent Boecking - CEO, Pro-Care Medical Center
Load more testimonials
Frequently Asked Questions
Why should I do an SEO audit?
When we perform a technical SEO audit, we are able to identify a wide range of problems that affect your site's performance, usability, search rankings and more. As part of your ongoing SEO project, we will work to eliminate these problems on a priority basis (attacking the most important issues first). As we do so, your search rankings will improve, you will have more traffic and users will spend more time on your site, your leads will improve and your revenue will increase. Doesn't that sound good?
What will you do as part of my audit?
Our audits have differing levels of sophistication depending on your site. Dallas SEO Dogs audits always include a set number of features like site speed test, keyword and content analysis, competitor analysis, linking analysis, local search analysis and more. Larger or more complex sites require much more analysis and detail. We will discuss the specific components of your audit with you in advance.
How often should my site be audited?
We recommend a site audit every 2 years or so at least. Larger websites with more transactions and traffic should be audited more frequently.
How much does an audit cost?
Simple audits (SEO assessments) are included in your proposal, but technical audits are a separate service. For small sites they can be included in the SEO monthly package as an initial service. For larger sites prices will vary depending on the size of the site and type of site, but typically begin at $2000.
How are Dallas SEO Dogs audits different from other companies' audits?
We have more experience and expertise than most companies. Our resources are also unique. Very few companies have a full scale web design and development team AND experienced SEO specialists in house. Most outsource one or the other. We can also provide documentation to educate your staff.