Why Is Local SEO Important?
Local SEO plays a huge role in your visibility in Google. When someone searches for a service, Google wants to connect them with businesses nearby. So, if you don't have a physical address in your target cities, appearing in search results is challenging. Post office boxes won't work and many virtual office locations are risky.
Local SEO helps Google understand where your business is located, how you may be contacted and what your business does. It's especially critical for small- and medium-sized businesses and larger companies with many locations that target people locally.
Beat Nearby Competition with Our Local SEO Process
Dallas SEO Dogs' local SEO specialists use tested strategies and techniques to deliver visitors to both your physical location and your website. We also combine these strategies with paid search, paid social, and programmatic to give you immediate results and to help increase local brand recognition.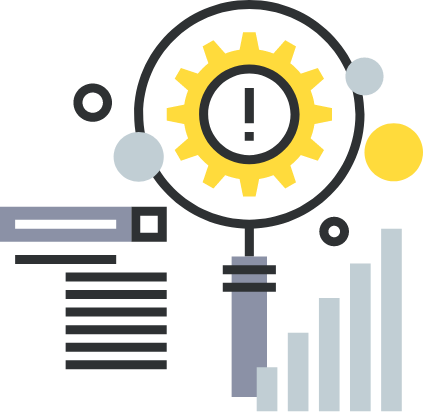 Optimize Your Listings for Google Maps and the "Local Pack"

One of our top priorities is claiming and optimizing your locations' listings in Google, Bing, and Apple Maps.

The "local 3-pack" or "local pack" in Google's search results usually appears just below the ads listings. It's extremely valuable visibility above the organic results. If your business appears in the local 3-pack, it has a great shot at earning clicks.

You probably know by now that a majority of searches come from mobile devices. What's an easy way to get found by mobile users? Optimize your listings in Google My Business, Bing Places for Business, Apple Maps (used by Siri) and GPS devices.

Build and Make Citations and NAP Consistent

An important trust factor in Google's local algorithm is your business' NAP (name, address, and phone number). Having the same NAP in many relevant sites and directories shows stability. It tells Google and Google Maps that your business has reliable and verifiable contact information and an actual physical location. If your business has unclaimed, incomplete, or inconsistent listings, it may handicap you in local search results.

Dallas SEO Dogs makes sure your listings are complete and have thorough and accurate information. For larger companies with many locations, we manage your account with software that helps us maintain all of these listings for each location in an organized, accurate, and strategic way. As you add or move locations, make changes to your name or phone number, we help you adjust citations accordingly.

Review Management

Reviews play an important role in online marketing and local search. Unfortunately, it's much easier to receive a 1-star rating for one poor customer experience than a 5-star rating for many positive ones. Reviews impact clicks and conversions as well as map pack rankings.

While Google drives the most traffic (by far) for most sites, depending on your industry, many other sites may influence potential customers' trust. Star ratings have been shown to increase click-through rate (CTR) by as much as 200%. Reviews from multiple sources also appear in the Knowledge Panel, which contains reviews from 3rd party sources.

We help you improve reviews and respond to reviews. For each of your locations, we communicate with clients, get feedback, and let them know that reviews are appreciated. We also provide physical cards to hand out to customers at your locations. We manage responses, post exceptional reviews to social media, and keep you up to speed on our progress with detailed reporting capabilities.

Organic Local Search Optimization

Besides map packs, we optimize for Google's organic search results. Appearing in organic results is especially important for searches that do not have a map pack. Dallas SEO Dogs can help optimize or create pages for each of your locations on your website with the goal of ranking highly and appearing in the local pack for top relevant search terms. These location or service area pages must be strategically written to provide unique information relevant to that community or neighborhood.
Get a Free Local SEO Audit
Award-winning Local SEO Services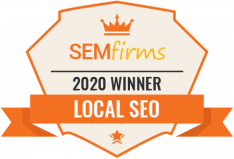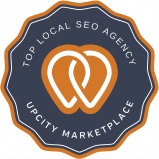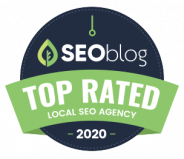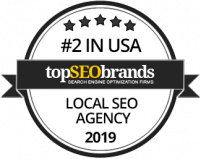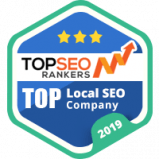 Dallas SEO Dogs' Local SEO Case Studies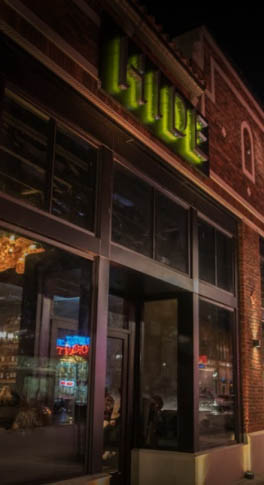 +155%
increase in patrons from website visits
+72%
increase in organic traffic
"Seeing us in Google map packs and organic page one brings a tear to my eye… the fact that we appear when you are in Deep Ellum or near there is all the better! Thank you for the fine work!"
Our SEO audit for HIDE showed many serious issues holding them back. Our work rocketed them to the top of Google Search and Google Maps for the highly-contested terms "Deep Ellum bar" and "Deep Ellum Bars". While we targeted many keywords, these critical phrases were searched 21x more often than the next most popular terms.
RELENTLESS. TRANSPARENT. OUTSTANDING. TRUE PROFESSIONALS. What our clients say
"SEO Dogs is AMAZING!! They helped us out with getting our Website up and running and now not only do we have a beautiful Website, but we are amazed how quick our SEO grew in such a short time! Stay Kalm is much better for having SEO Dogs in our corner!!!!"
Juan Carrasco - (CEO), Stay Kalm Insurance
"We have been blown away by the huge influx of new clients coming in from online searches."
Karel Crossman - (Office Manager), Premier Health Chiropractic
"I was in a panic over a year ago regarding the 5 websites I manage. We had a huge dip in traffic for seemingly no reason, and every agency I spoke to wanted to charge us a ton of money and tack on a bunch of additional items. Dallas SEO Dogs literally swooped in, gave me advice, and got to work immediately. They were so easy to work with, and they saved our SEO efforts and launched digital campaigns that drew more traffic to our sites. I'm so grateful to have worked with them and would recommend them to anyone!"
Alyx Armstrong - Developer
Load more testimonials
Frequently Asked Questions About Local SEO
Why is local SEO important?
As Google's results are increasingly dominated by directories and powerful brands, the competition for search terms has skyrocketed. Appearing in local map packs, having great reviews, great location pages and complete and accurate directory listings are among the critical ways to attract local customers in today's competitive search landscape.
How do Google's "Local 3-Pack" or Map Pack results work?
Google's local 3-packs appear at the top of search results for many search terms and are valuable sources of clicks for local businesses. The algorithm for these map packs is a bit different from local organic results. Your Google My Business page, reviews and citations play a larger role here.
Can you help get more reviews?
Yes we can! Our review management program is one of the most impactful solutions we offer, dollar-for-dollar. We strongly encourage local businesses to try this program — it's had amazing results for our clients. We can provide case studies on request.
What if I get more bad reviews?
We all have clients that leave bad reviews — even if they're having a bad day, don't understand the service, or are just mistaken about something that happened. Customers understand this as well. We try to encourage your clients to contact you to resolve a dispute. If they decide to leave a bad review, we'll work with you to provide a response that lets the client and others know that you care about them and their complaint. A thoughtful response can turn a negative into perhaps many positives, including potential removal or adjustment from the complainant. A few negative reviews sprinkled in with many good ones also makes your reviews appear natural and not "faked" or filtered by review gating.
Do you outsource local SEO overseas?
We don't outsource digital marketing work. Overseas SEOs have language barriers, outdated strategies and short-sighted goals that will damage your site. All of our local SEO specialists are local. We will never jeopardize your rankings and traffic to save a few dollars on talent.
Do you guarantee results?
We don't, and Google itself cautions against trusting companies that "guarantee" results. Google's algorithm and your competition are constantly changing. Our experience and client results speak for themselves. Trust a company that's been in this industry for nearly 20 years and has proven strategies that work.
Should my business use local SEO?
If you have a physical location and serve local customers, in a word, "yes". You should spend some time on local SEO techniques such as claiming local listings, improving reviews, building citations and on-page optimization. These are critically valuable for most local businesses and the work can have a tremendous impact on leads and revenue.
Will I need to change or redo my website?
In most cases, no. We may need to add content such as location pages. We may focus on edits for conversion optimization. Poorly designed or outdated sites that handicap your goals should be redesigned — otherwise, you're wasting time generating traffic to a site that won't convert visitors into customers. We'll recommend a new site if that's the case, but the redesign is your call. Please note that we do have a full-scale design and development team in house if you choose to rebuild your site.
How soon should I see results from local SEO efforts?
Results depend on a large number of factors. Local map pack rankings and local organic rankings have similar factors, but some are weighted differently. We can sometimes have success with local 3-pack results very quickly. It depends in part on competition and what you've done so far in reviews, citations and optimizing your Google My Business listing.