How Your Content Can Conquer 3 Types of Search Intent
Posted - July 6, 2022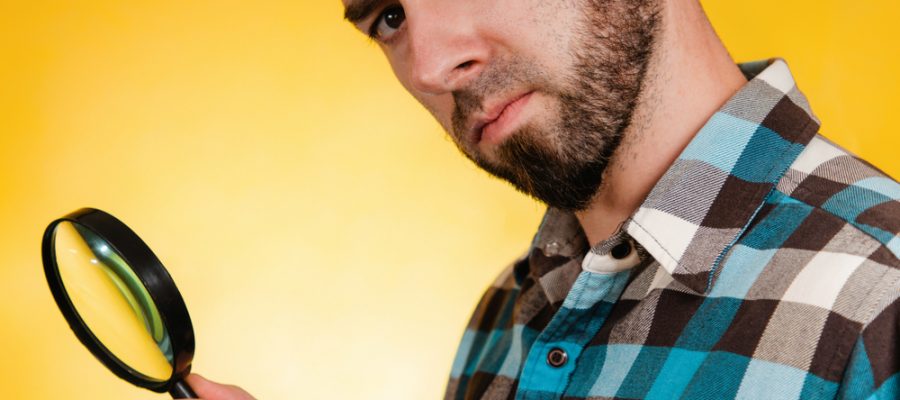 Writing content with search engine optimization (SEO) in mind isn't all about keywords and link profiles. As a brand strategist, you want to draw in as many conversions and sales as possible from your site.
Content focused on search intent helps accomplish your SEO goals and connects your brand to your audience. Humanizing your services and products helps propel sales forward and, in turn, improves your SEO.
Let's take a closer look at the types of search intent and how you should approach content creation that converts.
What is Search Intent?
Search intent refers to why a user looks up a topic on search engines. Search intent drives how search engines display relevant search results.
People search with the intent to find answers. Therefore, search intent is one of the biggest reasons optimized content is essential to your website.
Why Should Your Content Satisfy Search Intent?
When it comes to ranking content, relevance is the true king. When you focus on satisfying search intent, you create content that has relevance built into it. 
When your content is relevant to regularly searched topics, it will appear as an authoritative piece in search results. This leads to organic clicks, audience engagement, and increased site rankings.
3 Types of Search Intent
Three levels of search intent represent the different stages of the marketing funnel. Let's examine the three search intent types and how your content can satisfy them.
Informational
Informational search intent occurs when a user is starting to consider working with a particular product, brand, or service. Informative search intends to learn more about a product and decide whether or not it's worth inching towards a final purchase.
Comparative
When a close search occurs, prospective buyers are close to making a purchase. They just want to be confident that your brand is the right choice. 
This type of search will put pros and cons blogs to the test and, with the right content, move users towards the final steps of the transactional process.
Transactional
Transactional intent means the user knows they want your product but are searching to find it. Transactional searches often lead to landing pages and service pages that lead them towards making a final purchase.
Creating Content for Search Intent
Fulfilling informational search intent means informing your audience about the initial benefits of your products or services. At this point in the marketing funnel, you want to get your readers interested in learning more.
Some ways to approach creating informational content are:
The Right Language
Writing compelling content means putting yourself in your audience's shoes. Thus, not only should your content explain the problems your brand solves, but it must also speak the audience's language.
Writing for your audience at any level of the marketing funnel personalizes your content and leads them closer to a conversion.
For example, if you sell exclusive makeup products, your audience may be middle-aged women. They will want to know how your products can make them look and feel great more than the deep scientific details of how you manufacture your makeup.
Creating trust with your audience starts with connecting with them through content they understand. So, always know your audience and research the type of content they want and how they think.
Keyword Research
Keyword research is a big part of how you can get to know your audience. A keyword analysis via an SEO program like SEMRush will show you what audiences are searching for and what your content must focus on.
A keyword analysis will produce hundreds of keyword results at once, and knowing where to start can be frustrating. After all, using the wrong keywords brings in the wrong audience and leads to wasted clicks and an increased bounce rate that taints your rankings.
Our tip for excellent keyword use is to aim for three keywords per content piece and use keywords with high-volume search and medium keyword difficulty (we recommend between 30 and 70 percent). These keywords are worth aiming for, which can improve your SEO results.
Digestible Formatting
Your words aren't the only way to ensure search intent success. Getting readers to your content is half the battle. Keeping them there requires some technical work.
You want your content to read quickly and get to the point. This all boils down to perfecting your formatting. Some ways to do this are:
Writing in shorter sentences and paragraphs. This helps you get important details across easier.

Organize your content through a content pyramid with the most critical points of your message as early in your piece as possible.
Get Detailed With Your Evidence
Details are everything—from the initial product or service description to a thorough explanation about why that product or service is better than alternatives. Once your readers are interested in your product or service, ensure that your content has enough details to stand out from the competition and prove its worth.
During your research, find out your target audience's problems and identify ways that your brand solves those problems. Case studies and testimonials build trust and can lead readers one step closer to a purchase.
Another way to get detailed is through competitor research. Knowing how your competitors market similar products can help you create captivating pros and cons blogs that compare your product to related competitors and allows you to shine a spotlight on how your brand benefits your customers.
Make Content at Any End of the Transactional Funnel Stand Out with Dallas SEO Dogs
If you're focused on the day-to-day activities of your business and can't find the time to perfect your content strategy, let Dallas SEO Dogs help! We've created content for companies from all industries.
From keyword research to long-term strategic planning, we help you go a step beyond standard content creation.
Reach out to us today to schedule your free consultation with a team member.