5 Common Misconceptions About Digital Marketing Agencies
Posted - March 6, 2019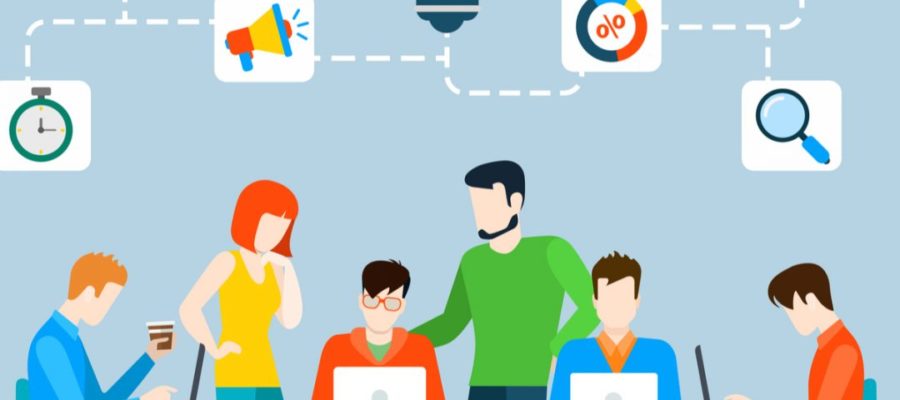 Digital marketing is a way for businesses of all sizes to immediately reach a target audience. Not all business owners are familiar with tracking analytics and creating SEO strategies, so the help of a digital marketing team can be extremely beneficial Despite its proven success in virtually every industry and niche, digital marketing still has its skeptics. Here are five (unbelievably) common misconceptions.
1. "Digital Marketing Just Cares About Quantity, Not Quality"
People unfamiliar with digital marketing think that the industry is all about shotgunning Google ads and blogging. While digital marketers should consider search ads and content creation, an effective client strategy can involve so much more. Expert digital marketing companies take the time to create a plan of attack tailored to the client. Some clients may require a content overhaul and some may need PPC ads to help generate sales. Some clients may need to develop product or brand awareness, which might be a good fit for targeted social media ads. Digital marketers who carefully examine the client's business and create a customized strategy for them are the ones whose clients see the best results.
2. "Digital Marketing Is Something You Do For Your Company"
One of the biggest misconceptions that we've seen about the industry is that marketing is done solely for your company. Yes, great marketing does benefit your business, but the real goal is to reach your target audience. Digital promotion is the opportunity for you to really show your business' values, goals, brand personality, and relatability to your audience. Through content, social media posts, and strategic keyword usage, digital marketing can help ensure that your brand is something that your consumers want.
3. "Social Media Can't Help
My
Business
"
Most modern consumers are influenced by what they see on social media. Your Facebook, Instagram, and Twitter can be so much more than tools for sharing cat memes and updates—they can be powerful marketing tools! Aside from all of the fun of a social media presence, many people turn to social media for information about current events and products they are interested in. Through social media marketing, an agency can help your brand:
Promote new products

Engage with its audience

Generate reviews

Become an industry cornerstone
Even if a majority of your target audience doesn't frequent social media, some members of your target audience do. Consider not just the decision-maker or end user, but also people who influence the decision maker or buy for the end user. Social media has a very powerful demographic and geographical targeting capabilities. By choosing the right platform, your business can deliver ads to at least some members of its target audience, guaranteed.
4. "Digital Marketing Agencies Promote Site Building for Their Own Gain. My Facebook Page Gets the Job Done!"
While we just stressed the importance of your social media presence, it isn't the "end all" path to success for local SEO rankings. Sites are still the online conversion point for most b2b businesses. Even more than that, a great website will rank better in search engines, draw more leads, and convert more leads to customers. A talented digital marketing agency will be able to review your site and show you exactly where web design efforts can successfully be put in place. Your website is where conversions are made, so let an agency help you create something of quality that produces results.
5. "My Target Audience Doesn't Buy Things Online"
This misconception couldn't be farther from the truth. We live in a digital era where more than 2 billion people are making purchases online through mobile devices. Almost everyone is able to access websites at any time of the day on mobile devices and more. While an actual physical purchase might not necessarily always be made online, their decision to buy or recruit your services can occur based on what they see and engage with online. 
Step Beyond Marketing Myths and Into the Truth with Dallas SEO Dogs
Digital marketing companies like Dallas SEO Dogs are ready to help your business succeed in Google rankings and consumer conversions. Don't fall victim to the myths! We'd love to learn more about your business and tailor a strategic digital marketing plan to your target audience.