5 Essential Post-Pandemic Digital Marketing Tips
Posted - July 7, 2021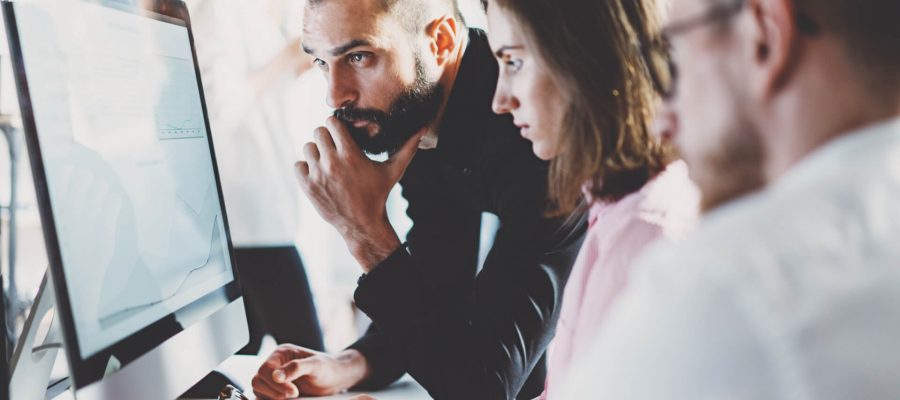 It's fair to say that the 2020 pandemic caused an upheaval in work environments. In 2021, even though vaccines have enabled us to get out and interact normally again, many offices have decided to permanently shift to remote work.
Adjustments can be difficult, but in the digital marketing world, technology makes adaptation easier. It's time to step into "post-pandemic SEO".
Here are five of our tips for helping your SEO strategy succeed amidst a sea of changing audience habits.
Get to Know Your Online Audience
With many people still working remotely, your target audience is now online more than ever. So, now is the perfect time to really understand your audience and potential customers. Work with your marketing team to delve into your social media pages and general site analytics. This deep dive can show you who is engaging with your content, as well as specific indicators that include the following:
The average age of your audience

What type of content your audience responds to

What your audience wants out of your brand

How your product can help solve their problems
Once you've developed a clear understanding of your current audience, you and your team can shift course and create engaging content that targets the audience that wants to have your product in their lives.
Jump Headfirst Into Facebook Ads
As more people work from home and spend more time online, businesses that invested heavily in paid social ads experienced excellent ROI. 
Targeted advertising attracts interested visitors, garnering more views for your site, and increasing your overall traffic. More traffic has a positive impact on your SEO, possibly increasing your rankings on search engines.
Once your pages rank well on search engines, they'll bring in even more relevant traffic and lead to increased conversions and that excellent ROI we were talking about. So, if you are a smaller or local company, don't get left behind because of your size.
Facebook Ads are an excellent and affordable way to get your brand in the paid advertising trenches. Not only are Facebook Ads an easy way for you to showcase your latest products, but they also help you put that audience research we talked about earlier to good use!
Facebook Ads can help you target your audience at extremely specific levels. Reach customers across the online spectrum based on qualities like:
Age

Ethnicity

Gender

Political Preference

Parental Status

Marital Status

Life Events, and more!
The possibilities are seemingly endless; but with Facebook Ads, you can make your post-pandemic advertising efforts worth every penny. 
Revamp Your Content Strategy
As people's lives have changed during the past year, their needs and wants may also have taken an unexpected turn. This means that the content you're putting out into the world may be less effective on your target audience.
During your audience research, find out what their current pain points are and how your product can help them. If you get stuck on what your audience needs, don't be afraid to take the initiative and send out a survey that directly asks them what they want from your product.
Once you have all the relevant information about your audience, it's time to make some strategic content changes. Whether your blogs are targeting the wrong audience or your services pages need a heavy overhaul, adjusting your content to match what your audience expects from you is key to survival in the current digital marketing landscape.
Take Expertise Seriously
Pre-pandemic, authority, and expertise were qualities that Google took seriously when it judged a website. In the current landscape, Google has taken several moves towards rewarding websites for having exceptional content and to steer audiences away from harmful misinformation.
What is content with expertise? This type of content is long-form and hits on all top-level questions about a subject. Authoritative content requires both industry and audience research, so make sure to involve your SEO team with helping you craft the perfect industry piece.
Your audience doesn't want to have to scroll through different websites to find the answers to their questions. One website, one page, one piece of content that covers all of the essentials is most likely going to be the source they trust and ultimately engage with.
Perfect Your User Experience
Current online shoppers expect a comfortable experience while exploring a new website. Make sure that your website is user-friendly and allows your customers to easily select the items they need and make a quick purchase.
Your SEO team can help optimize your website for speed and usability, and this is a service that you definitely want to take advantage of. After all, Google recently announced that its most recent update makes page experience a more important ranking factor than ever before.
Stay ahead of the competition in a post-pandemic society, please your customers, and improve your site rankings in the process.
Settle in for Long-Term Digital Marketing Success with Dallas SEO Dogs
At Dallas SEO Dogs, we focus on creating long-term results for our clients. Digital marketing success isn't something that happens overnight; especially when there is so much change that currently surrounds our industry.
Trust our team to help your presence thrive in a post-pandemic environment. Our content creation, PPC advertising, social media, and SEO services have helped clients across all industries see their projects rise to the top of search results. 
Contact us today to learn more about our services and to schedule your free consultation with a member of our team.