Top 5 Signs That Your Website May Have Been Hacked
Posted - December 1, 2021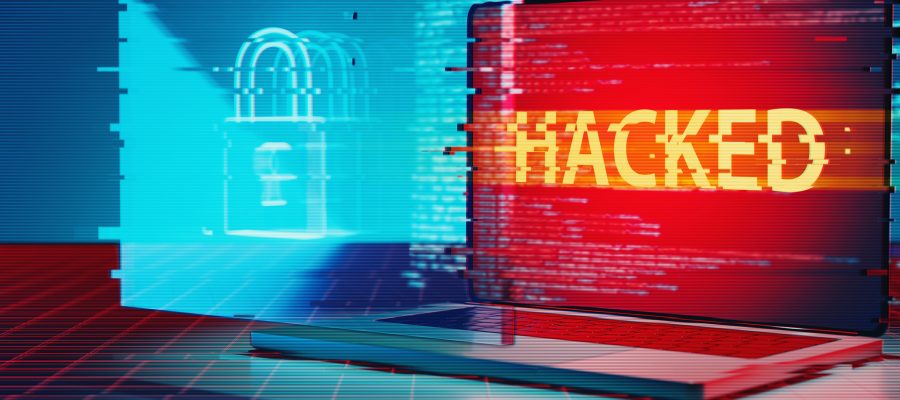 Last month, the jolly preparations of the holidays ground to a halt for at least 1 million GoDaddy clients.
On November 17th, the massive site host discovered that hackers had been breaching its security since early September. The result of this lengthy breach was the illegal access of approximately 1.2 million users' WordPress site data.
According to GoDaddy officials, the data breach puts users at risk of phishing attacks and site duplications.
Site hacks are serious business and can leave users feeling exposed and could result in damages to search engine optimization (SEO) efforts. Let's dig deeper into how site hacks can disrupt your SEO, how to recognize the signs of a hack, and how you can protect your site and your business from online threats.
What Are the Threats of a Hack to Your SEO?
A hacked website isn't just a violation of privacy, but it can also have devastating repercussions on your SEO and business's success. Hacks can slow down your website and disrupt its user-friendliness. 
However, the biggest threat a hack creates is a flag from Google or other search engines. When it comes to knowing the integrity of the sites that show up in search results, Google is extremely diligent. The second Google detects malicious activity on a site, it quarantines the site and visitors receive the dreaded warning that traveling to the site may harm their own security.
Although some people may venture beyond this warning and continue onto your site, the majority will turn away and in return, your SEO rankings will plummet.
5 Telltale Signs of a Site Hack
Recovering from an unresolved site hack that damaged your SEO can be difficult. That's why it's important to pay attention to the telltale signs of a hack and to take immediate action against any threats.
1. Browser Alerts
If you try to visit your site and your browser alerts you with the warning of a potential phishing hack on your site, something is wrong. These alerts are legitimate warnings that will push users away from your site and damage your credibility.
If you discover a browser alert, try to resolve the problem immediately by shutting down the site and restoring it from backup data your team should have on hand.
2. Your Website Disappeared
If you visit your site and show up with a 404, this can mean one of three things:
Your site is the victim of a hack
Your domain has expired
Your SEO or design team is performing maintenance on the site and it will reappear once the work is complete
When a blank screen pops up in lieu of your website, reach out to your design team first, domain host second, and resolve the issues as necessary.
3. Customers Reach Out
Sometimes, your customers may find out about the problem before you do. In these cases, the most loyal customers will reach out and let you know that something is awry with your website.
Remember, the customer's always right, so act as soon as you get that first phone call, text, or email.
4. Your Site Reroutes to Another Website
Once they have access to a site, many hackers will redirect it to another website that they use to make a profit off of. If you visit your site and show up at a competitor's website or a "phishy" pharmaceutical advertisement, your site is compromised and your team should resolve the issue and investigate security vulnerabilities.
5. You Have a Slow Loading Website
If your website is taking much longer to load than expected, malware on your site could be eating up your site or server's bandwidth.
A slower website is always something to look into and is usually the result of a malware attack or the need for technical site optimization.
How Can Your SEO Team Protect You From Future Hacks?
Running a business and managing a website can be time-consuming for the average business owner. It's easy to see how a site hack can slip through the cracks and impact your SEO.
An experienced SEO team working on your site behind the scenes can help resolve current hacks and phishing attacks as well as protect your site from future incidents. 
Some of the approaches we take to protecting our client's WordPress sites are:
Excellent firewall installation
Thorough reviews of admin users and the related passwords
Create backups of a site
Install SSL on a website
Use HTTPS on a website
Regular password change
Optimize and Protect Your Website With Dallas SEO Dogs
If your site suffered from the recent GoDaddy breach, or you've noticed some malicious activity that's impacting your SEO, let the experts at Dallas SEO Dogs help!
We implement the best site protection practices available as well as give your site the SEO boost it deserves. Trust us to create original content, speed up your site through the backend, perform technical SEO, review management, and more!
We'd love to hear from you and get to know you better! Contact us today to learn more about our services and schedule your free consultation with a member of our team.