5 Ways Machine Learning is Taking Over Search Engine Ranking
Posted - August 18, 2021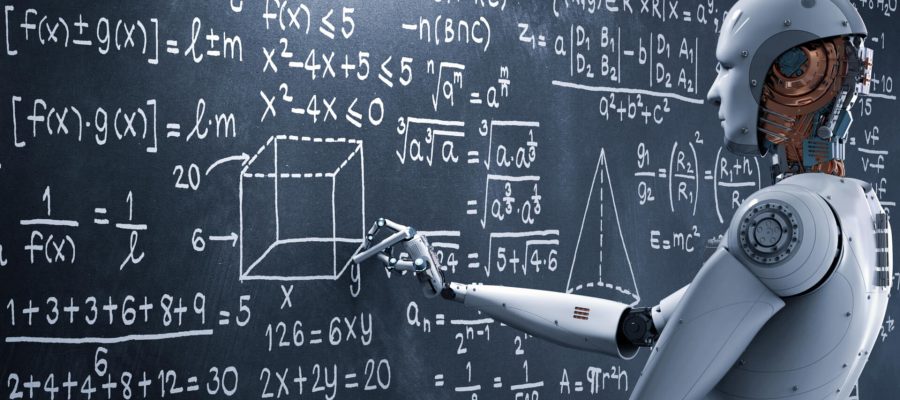 Your website's search engine optimization (SEO) success depends on how search engines view its authority for the user's search query. While many people believe that SEO quality and rank are things that search engines rate manually after random site crawls, the truth is that search engines implement machine learning to help find the best sites for page 1 spots.
From analyzing content originality to matching abstract searches with websites that accurately answer user questions, machine learning is quickly becoming a widely used tool for improved ranking factors. 
Here's a closer look at what machine learning is, how it can influence search results.
What is Machine Learning?
Machine learning is a combination of artificial intelligence (AI) and general computer science. For search engines, the goal of machine learning is to imitate how humans learn, thus improving search accuracy.
Machine learning models typically function with the following processes:
Past data (both positive and negative) goes into the system. This gives the system a place to start training itself and determining what is a positive or negative search result (again, based on past data and queries).

Programmers give the system a reward value that serves as its goal for correctly selecting a positive result. Programmers then feed the system more data, but without telling it which is a positive or negative result. 

When the system correctly selects positive data based on the programming requirements, the machine is "rewarded" for self-learning with a boost in its reward value.

Once a system meets or exceeds the requirements programmers have in place, it is then integrated with current algorithms and used to help improve the quality of search results.
Is Machine Learning the Same as AI?
The answer to this question is "yes"… and "no". While AI is an umbrella term for mimicking human learning through a computer program, not all AI programs are machine learning. Machine learning uses data and algorithms to learn by itself.
Some AI systems in other industries like healthcare run on an "if this, then do that" program. Although helpful for industry users, this form of AI is not a self-learning system like machine learning. 
How Does Machine Learning Influence Search Engine Results?
While it may seem like machine learning is the biggest way search engines like Google and Bing determine how rankings appear, the truth is that it is currently a small portion of search rank.
Technology does assist in improving the user experience on a search engine, but Google reps in an Office Hours YouTube video stated that machine learning is merely a portion of how Google approaches the ranking process.
There are still people manually checking sites and adjusting ranking values. Machine learning simply speeds up the process as a whole and helps provide a better user experience.
So, how does machine learning assist with improving the quality of a search result? Here are five reasons why we think this technology has given users a leg up in finding the answers they seek.
It Quickly Identifies Duplicate Content
Low-quality, spammy, and duplicate content is the downfall of accurate search results. Machine learning can quickly identify red flag patterns that could be the root of low-quality content. 
While humans still make most of the final decisions in what is or isn't duplicate or low-quality content, machine learning speeds up the process and helps push the right results to the top of rankings. The speed at which great content is separated from poor content is why it is important to always have quality original content across your site's pages. 
Advanced Query Understanding
Machine learning understands the search queries users bring to a search engine. Machine learning can help search engines determine the exact type of query a search represents. 
Some of the advancements machine learning brings to query understanding include the following:
Spelling corrections that still display accurate results

Using semantics of search keywords to display expanded results

Determining the different classifications between queries (e.g., local intent, news, shopping, informational)
Customized Results Based on Past Searches
Machine learning helps search engines "learn" user search patterns. It can therefore start to customize future results to best match what it believes users want to find. 
For example, if a user searches for "Tigers," in an initial search query, following up with a search for "cereal," machine learning is likely to produce results that lead to Tony the Tiger or Frosted Flakes being your preferred brand. 
Go ahead and give it a shot! See if Google can quickly customize your search results based on your recent searches.
Machine Learning Quickly Classifies a URL
Machine learning also helps crawlers identify the value of specific URLs. Once crawlers are able to determine the value of a URL in specific searches, search engines can produce better results for searches that match a particular URL.
Some of the ways machine learning classifies a URL include the following:
Spam detection

Page classification (i.e. forums, news sites, blogs, eCommerce sites)

Low-quality content detection

Determination of people and entities on a website and how they link to different search queries
Synonym Identification Influences Snippet Results
Machine learning helps search engines create results based on natural language and how real people actually talk and search. Therefore, it is able to help search engines identify synonyms of target keywords in a search.
When this happens, Google provides more accurate snippet results that give users direct, clear answers to their queries.
Dallas SEO Dogs Keeps Your Website Up-to-Date With Search Engine Advancements
Search engines are an ever-evolving beast that can seem overwhelming to the average website moderator. It takes an experienced SEO team to help keep a website ranking well, even as algorithms update and technology advances. 
Dallas SEO Dogs uses industry best practices to help our clients maintain and improve website rankings. From unique content creation to backend optimization that helps search engines correctly identify the value of your site, we have your success covered.
Contact us today to learn more about our services and to schedule your free consultation with a member of our team.