8 Tips to Optimize for Voice Search
Posted - September 18, 2019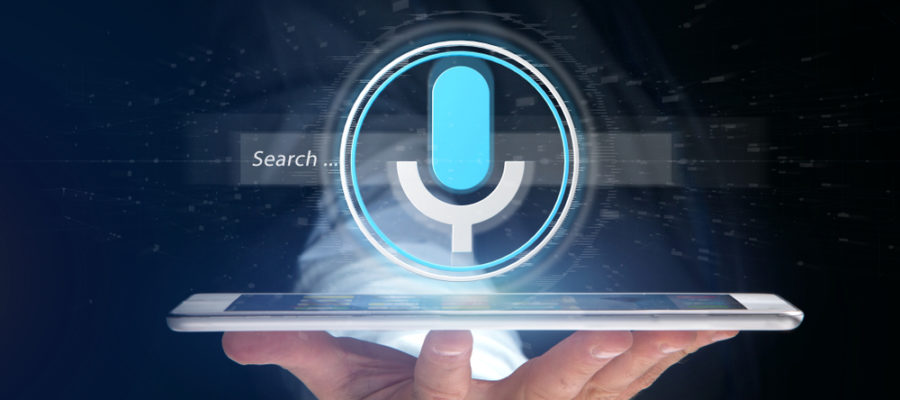 Voice search is something many consumers use on a daily basis. In fact, Comscore predicts that 50 percent of all searches will be voice searches by 2020. Google Home, Siri, Alexa and Cortana are just some of the options that can make on-the-go shopping a breeze.  How do you keep your website's content up-to-date with the current shift in voice search algorithms? Here are 8 tips:
Put Effort Into Longtail Keywords
Keywords have become so much more than single words that writers struggle to fit smoothly into their content. Even though the singular keywords are still important, longtail keywords and phrases have become the preferred search engine targets. What's great about longtail keywords is that they are more specific for a search. For example, rather than search for "roofing installations," you can maximize hitting a particular search intent with a longtail keyword like "standing seam metal roofing installation." Instead of one keyword that could produce a vague result, a three to four-word phrase makes the search extremely specific and the results more accurate. So, content based on smooth, fluid conversation gives your site a greater chance for longtail keywords and phrases that end up paying off in the long-run.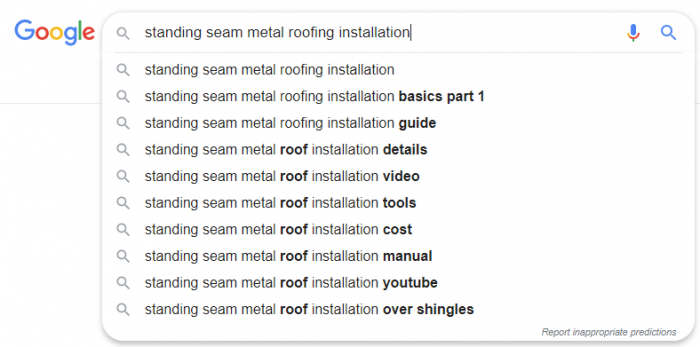 Optimize Your FAQ
Since most voice searches are question-related, one way to optimize content for voice search is to focus on your FAQ section and be prepared to answer specific consumer questions throughout the site. Optimize this page's content for the precise questions you already know customers will ask during voice searches. Above all, fill this page up with precise answers that will catch Google's attention.  Perfecting this step requires expertise in your field and a true understanding of your target audience. If you're just starting out your business in a new industry, it's highly recommended that you turn to an experienced digital marketing team that can perform the necessary research for you and help craft content that provides true value to the important questions about your industry.
Think Like Your Customers
Too often, digital marketers and business owners build content based on creating a specific conversion. Although you should keep your focus on these conversions, content creation should also be done with the customer in mind.
What do your customers need?

What value does your content provide?
Your content is the online voice of your brand⁠—remember the "customer service" value of your site's information for your customers! 
Don't Just Think of Voice Search for New Content
The recent decision to create content with voice search intent doesn't mean that you must ignore the searchability of your site's other pages. While you want to keep your content optimized for desktop and mobile searches, updating older content for voice search should become a priority. As you focus on the push for voice search, look through your site and find places where longtail keywords and conversational language can be placed in your content. This will help turn your site as a whole into a hub for searches that reaches customers from every possible angle.
Use Schema
Although schema markup (AKA "structured data") doesn't directly influence SEO results, it can help search engines gain a better insight into your content and gives you a leg-up in voice search and showing up in featured snippets. Structured data provides better information about your site's content and serves as a thorough prologue to what users can expect when they click on your link. Some examples of schema that will help with voice searches include:
Contact details

Pricing

Business hours

Breadcrumb rich snippets

Site navigation markup

And more!
There are so many ways to maximize schema markup. With the help of your SEO team, you'll be able to utilize schema in a way that makes your site stand out without looking spammy!
Page Speed and Mobile-Friendliness
If someone is using voice search, they are most likely in a hurry. Ensure your website reaches these customers by staying on top of its page speed optimization. You always want your site's speed to be up to mobile standards so dedicate your site to being mobile-friendly right out of the gate. Since most voice searches are done from mobile devices, a mobile-friendly site that's up to speed gives your brand a higher chance of appearing in results.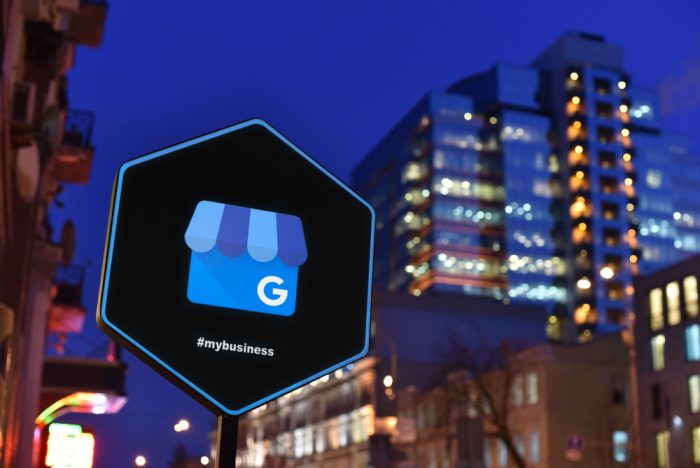 Update Your Local SEO Efforts
Trends have shown that most voice searches involve consumers looking for a nearby result. If you want to show up in these local results, you need to step up your local SEO game.  Two simple ways to improve your local SEO are (1) focusing on local content and (2) updating your Google My Business information. The clearer you can be about your location, operating hours, and other related local inquiries, the easier it will be to wind up as one of the local "bests" in your industry.
Don't Jump Into Voice Search Alone!
Sometimes focusing your efforts in optimizing content for voice search can be overwhelming. Without relevant keywords, extensive knowledge of the target audience, or the right tools to optimize a site as a whole, many local business owners will quickly find themselves in need of a helping hand.  This is the point where asking for help can only give your brand the boost that it needs for success. Let the experts at Dallas SEO Dogs be the helping hand that helps you nail the technicalities of Google's latest algorithms. Contact us today to schedule your free consultation.