The Anatomy of a Great Digital Marketing Campaign
Posted - November 11, 2020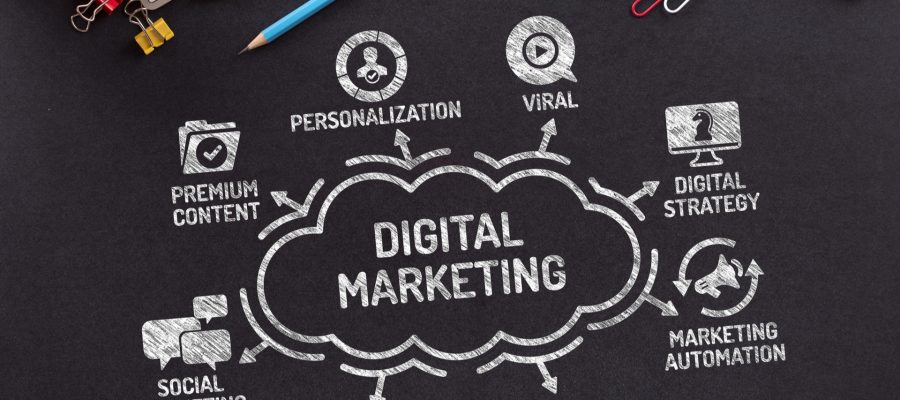 You might assume that well-built websites rank well naturally in search engines. It's easy to miss the layers of pivotal search engine optimization (SEO) that make a difference in Google or Bing.
If you're new to digital marketing, here's what you can do behind the scenes to make your search engine efforts pop!
Approach Success from All Angles
Online success requires intense focus on several elements of digital marketing. Before you start the hard work, consider a multi-faceted digital strategy.
Building brand awareness may mean setting your sights on:
SEO
Content Creation
Analytics Review
Once you've mastered each of these areas and implemented optimization on your website, you're more likely to improve these metrics:
Click-Through Rate
Social Media Engagement
Conversions
Time Spent on Important Pages
Have Specific Objectives in Mind
It's not enough to just launch a campaign. You also need to understand why you're doing all of this work in the first place. Before assigning tasks to your team, get together and create short-term and long-term goals.
Ask your team these questions about your company's objectives and goals:
What are we trying to accomplish at the end of the campaign?
What are the most important metrics we need to monitor in order to hit our goals?
What qualifies as a success at a specific point in time?
How long will we continue the campaign?
Goals are an essential part of your digital marketing campaign. They serve as the engine that drives your team forward. With objectives and goals in mind, there should be minimal pauses in progress and you'll always have an idea of whether or not your goals are being met.
Identify and Understand Your Target Audience
Sure, your digital marketing efforts could try to reach everyone… but that's an inefficient way to spend your marketing dollar! Instead, research who your marketing campaign should target. Then, ask the following questions:
Is there a specific demographic your services and products appeal to?
What is the "culture" of those who would buy your product?
What are their interests?
Where do they get their advertising information?
You'll find the answers to these questions by examining competing social media channels, sites like Reddit, Quora, and by interacting with potential audience members on industry forums. Once you have an idea of who you're marketing to, you can create a voice for your brand that fosters conversions.
Build Brand Consistency Across Numerous Channels
Once you've developed a brand voice, make sure it remains consistent throughout your marketing campaign. Your brand's voice is the heart of your efforts! It's what speaks to your target audience and gains their trust— building your overall credibility.
Whether you're writing daily blog posts or publishing content across numerous social media channels, use a consistent tone and structured delivery. It will help you effectively reach your target audience, regardless of the medium.
Use Reliable Digital Marketing Tools
Your digital marketing campaign needs the right tools to keep it moving forward. WordPress plugins, SEMRush and Google Analytics are just some of the tools you can use to track and pursue your campaign's goals.
When it comes to your digital marketing campaign, work smarter, not harder! Tools can help you keep up with your site's progress, important search engine algorithm changes,visitor behavior, and much more.
Build the Body of a Perfect SEO Campaign with Dallas SEO Dogs
The anatomy of successful digital marketing campaigns starts with a team effort. At Dallas SEO Dogs, we understand that piecing together all of the parts of your business' SEO campaign can seem daunting ⁠— especially when you're focused on so many aspects of your business.
Dallas SEO Dogs is ready to help take the weight off your shoulders! We cover all of the digital marketing essentials and have had success in every industry.
We'd love to meet you! Contact us today to learn more about our services and to schedule your free consultation with a member of our team.