April SEO Roundup!
Posted - April 28, 2023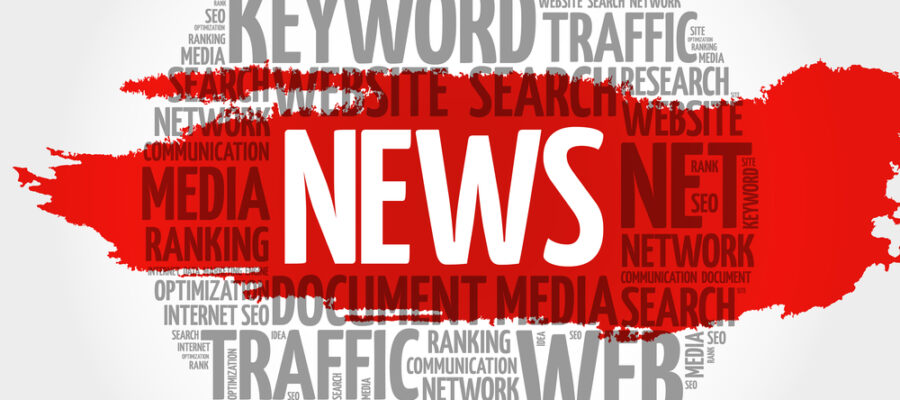 As we move into 2023, the world of search engine optimization (SEO) continues evolving and changing. April was a hectic month for Google and SEO, with several significant updates and announcements! Here are some of the biggest news items from April 2023:
Product Reviews Update Update
Google released the April 2023 Product Reviews Update early in the month, which expands on the previous Product Reviews Update. The update should help users find more informative and helpful reviews of products, services, and things. 
Google says this update should impact just a small percentage of search queries, but it's essential for webmasters who publish product reviews to take note of the changes. 
The reviews system evaluates articles, blog posts, pages, or similar first-party content intended to provide recommendations, opinions, or analysis. It does not assess third-party reviews, such as those posted by users in the reviews section of a product or services page.
Shipping Price and Updates in Search
We're all interested in knowing the total cost, including shipping, when making online purchases. Shipping speed, cost, and return policy are essential influences on a shopper's decision to buy something online. 
Customers can be fickle and abandon shopping carts if the shipping cost is exorbitant, the delivery speed is unsatisfactory, or the return policy is not explicit. 
It's vital to display shipping and return information clearly and upfront; this new push in search results could supercharge your sales. Audiences appreciate transparency, which quickly builds up brand trustworthiness and leads to return customers.
Remember that when displaying such information, you want to ensure the details and all product information are correct.
Slight Change to Video Results
Video thumbnails will now only appear next to Google search results when the video is the main content of a page to make it easier to understand what to expect when a user visits a page.
When the video is the page's primary content, it has always appeared at the beginning of a listing. Google is getting rid of a second format, which puts a thumbnail at the end of the listing when the video is not the central element of the page. There will now be no thumbnail for those cases, simplifying search results.
This change impacts search metrics for videos in the performance report in Search Console, and there will be annotations in the video indexing report and the video enhancements report.
John Mueller's Generative AI Advice
Google's John Mueller recently gave some advice on using AI to write content. While AI can be a helpful tool for generating ideas and outlines, Mueller stressed the importance of still writing original content yourself. Nothing ever beats authentic, valuable E-E-A-T (Experience, Expertise, Authority, and Trustworthiness, the main ranking criteria) content that informs or delights.
He also warned against using AI to generate content purely for SEO purposes, as this can lead to low-quality content that doesn't provide value to users. Such content leads to Google penalties that could severely impact your SEO rankings in the long term. AI is mind-blowing, but its current engines can be repetitive, plagiaristic, inhuman, and confidently wrong, all of which will sink your E-E-A-T rating.
Background Rankings Shift
Google has recently made some changes to its documented ranking systems guide, removing four ranking systems from the list. They removed three ranking systems from the Retired list and excluded Page Experience from the main list without adding it to the Retired list. The move is another gesture toward Google's holistic approach to approving and ranking content for its usefulness.
Google removed the Mobile-Friendly, Page Speed, and Secure Sites systems from the Retired list, although it's worth noting that these particular algorithms already had minimal impact on search. It's still essential for SEOs to understand the effect of these changes on their on-page optimization, which may have emphasized one or more of these systems as best practices. 
"Disavow" Double-Down
Finally, Google has concluded that "link disavow" files are ineffective for improving a site's ranking. Google says the disavow tool is just something to use if bad links are pointing to your site and you don't want Google to consider them when ranking your site. They should not have a sizable net effect, positive or negative, on your rankings.
While there may be cases where disavowing links can be helpful, Google believes web admins should focus on creating high-quality E-E-A-T content and earning high-quality links naturally. If you build sticky, exciting, and useful content, your inbound links from blogs, reviews, and discussions by others in the industry should naturally develop.
Let the SEO Dogs Out
April was overall a busy month for Google and SEO. Webmasters should be aware of the changes and updates and make any necessary adjustments to maintain search rankings. If you need help staying up to date on the latest news and trends in SEO, or if you need help making any website adjustments, stick with Dallas SEO Dogs.
We are a full-service digital marketing agency specializing in SEO, paid search, web design, content, and social media marketing. 
We have a team of experienced professionals who can help you with your digital marketing needs. Schedule your free consultation today to learn more about how we can help you improve your search ranking and drive more traffic to your website.