Are There Different Types of SEO?
Posted - October 27, 2021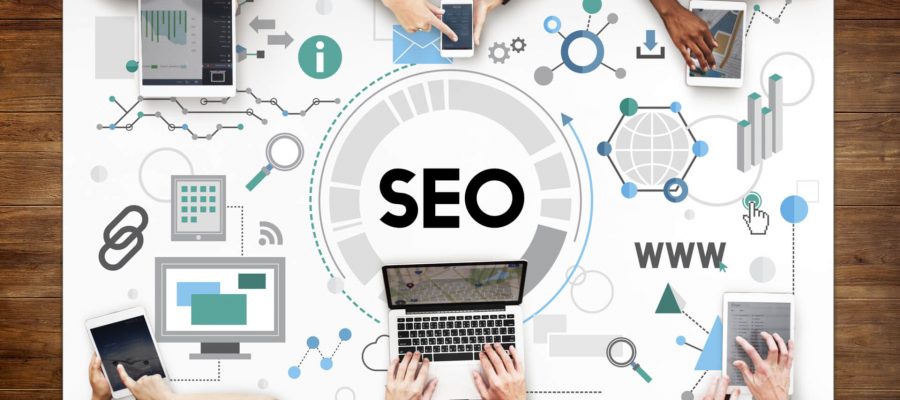 Let's not beat around the bush and just jump into this answer. Yes, there are several different types of search engine optimization (SEO) strategies available to clients that want to use these services to give their site a boost.
At Dallas SEO Dogs, we specialize in providing SEO services for all different areas of SEO. Join us as we explore the 4 main types of SEO, what they mean for a site, and why a brand owner would need them for improved search engine rankings.
Why Isn't SEO Just an All-Encompassing Service?
Every site has its unique reasons for failing to hit desired ranking results. It's smart to focus your budget where your site needs help the most. If you know you need more content on your site to hit important keywords, on-page SEO may be your priority. Or, if your site is a structural mess and its slow speeds turn prospective customers away, technical SEO may be most important.
The beauty of this is that a smart SEO team can tailor your SEO to your goals and your situation. Not every site needs every type of SEO, but you should consider the possibilities and then adjust as time goes on.
What Are the 4 Types of SEO?
As we've mentioned, SEO is a powerful engine that consists of many moving parts. While there are several offshoots from the main areas of SEO (e.g., YouTube optimization, negative SEO, app optimization), we've decided to focus on these 4 that help you beat the competition in Google:
On-Page SEO

Off-Page SEO

Local SEO

Technical SEO
On-Page SEO
On-page SEO is usually what most people think of when SEO services come to mind. This is the area of our industry that focuses on improving the quality of website content. On-page SEO includes:
Extensive keyword research that determines which phrases within an industry have high relevance and search volume

Original

content creation

that uses the results of keyword research to produce relevant content that adheres to Google's quality standards

Optimized title and meta descriptions that use relevant keywords and phrases to improve your chances of increased ranking

Optimized image alt-tags that signal the relevance of your images to search engines

Internal linking that connects essential pages to relevant anchor text; making your site more user-friendly and relevant for search engines
Off-Page SEO
SEO isn't just about making your website look great for search engines. Our industry also focuses on building relationships and trust within your target audience. This can create the buzz your brand needs to increase the amount of traffic and conversions your site receives. 
Off-page SEO practices focus on the more social aspects of your brand:
Off-page SEO includes creating link-building opportunities between your brand and other related websites

Brand building through targeted

social media marketing

Guest blogging for relevant websites; further building your brand authority

Competitive research that helps you understand where your on-page strategy needs to go to continually beat out your competitors
Local SEO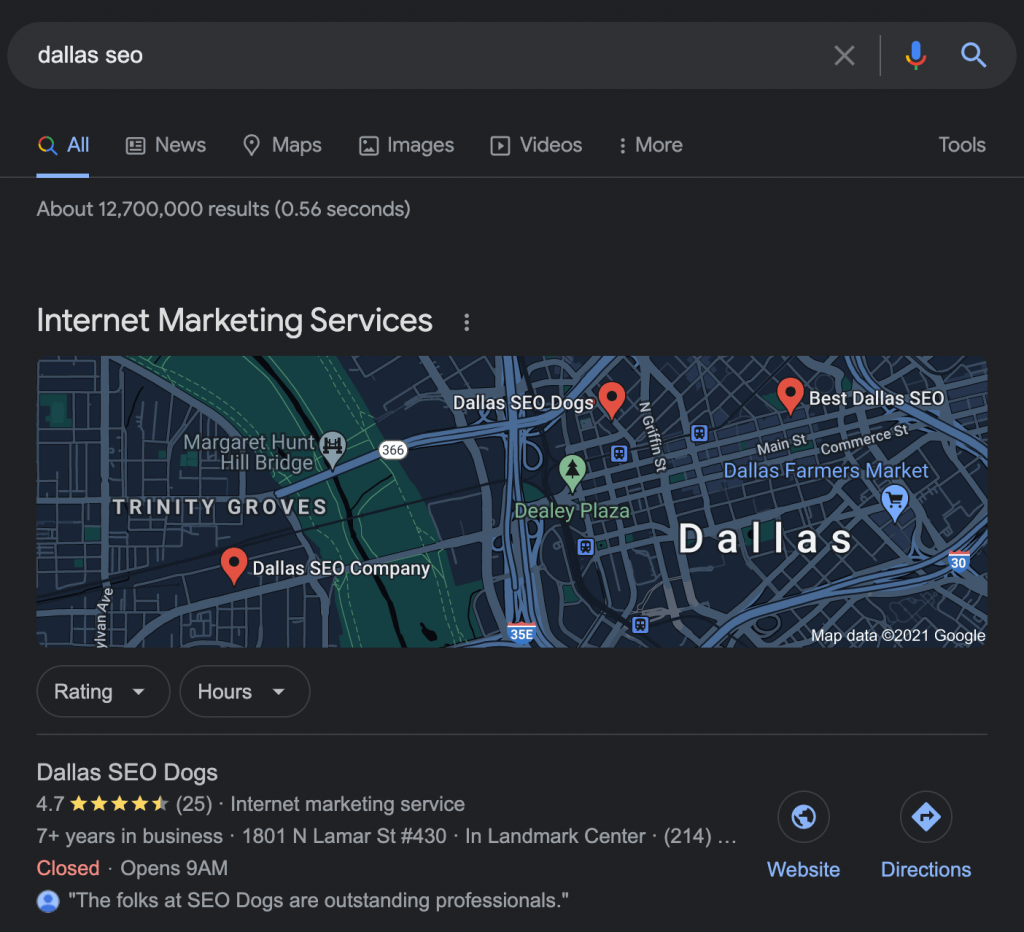 As important as it is to make your brand a nationally recognized name, you need to connect with your local audience in order to push your brand out of your community.
An emphasis on local SEO allows customers to easily find your brand in a local search. Both On-page and off-page SEO are essential to making local SEO work. However, it also comes with its own ways of making your brand stand out. Local SEO includes:
Building and maintaining your local Name, Address, and Phone number (NAP) citations across business listing platforms.

Registering your site with a Google My Business listing. Among other things, this helps your brand's important information be visible for relevant local searches, with contact information, hours, photos, address, reviews, etc.

It targets your SEO efforts to succeed in specific areas of operation. 
Technical SEO
Technical SEO is the behind-the-scenes magic that makes your site user-friendly and helps search engines crawl your website. 
Some of the biggest benefits of technical SEO are:
Verification of your site with Google Search Console

Regular site speed checks and updates

The ability to find and resolve crawl errors

Making your site mobile-friendly

Creating a clean site structure that makes your site easy to navigate and more likely to convert

Optimization of your robots.txt to ensure that search engines only crawls pages available to the public

Adding schema to your web pages to help search engines better understand your site's content.
How Can Dallas SEO Dogs Help With Your Site's Needs?
Dallas SEO Dogs is an SEO firm that is truly a jack of all trades within our industry. Our team's expertise is studying new clients and developing a true understanding of what approach to SEO will help them succeed.
Our team consists of field experts that focus on their honed strengths to bring the following quality services to your project:
On-page optimization

Content creation

Social media marketing

Review management 

Local SEO

Pay-Per-Click advertising

Technical audits/solutions

Design/development, and more!
Improve Your Site's Rankings Today, With Dallas SEO Dogs
We are always looking for new ways to improve our client's sites. We encourage you to reach out to us to learn more about our general services.
We can even schedule a free consultation that helps paint a larger picture of how Dallas SEO Dogs can improve your site's rankings.