Tips to Create an Alluring Call to Action
Posted - September 9, 2020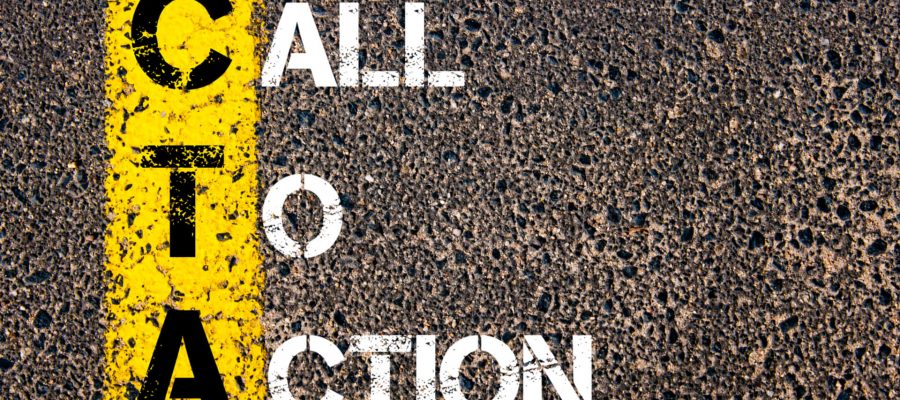 In the world of search engine optimization (SEO), a call to action (CTA) is one of the most important aspects of a site page or piece of content. Although short and sweet, the CTA is the final push towards leading your target audience to take a specific action on your site. From clicking a button to making a phone call for services, a great CTA leads to a snowball effect of success for your brand.
What Exactly Makes a CTA Important?
Up until the CTA, your content should provide audiences with a reason to believe in your brand. The CTA is the piece of your content that marks the point of no return in your efforts. Either a potential buyer interacts and takes the steps towards buying your product or service, or they click away to a competitor site.
This decision ultimately impacts your brand's sales funnel, proving that a poorly-written CTA is detrimental to the success of a page or promotion.
How to Write a CTA That Sells
In short, a CTA is the enticing ribbon wrapped around your products and services. Here are some quick, simple tips that will help your future CTAs lead audiences to unwrap that ribbon and interact with your brand.
Create Emotion With Your Content
Emotion is the core of effective marketing! Use words that evoke emotion and give your audience a reason to interact with your unique content. Express how your product or services solve a buyer's problems "today" or at a rate that they won't find anywhere else.
These small bursts of urgency, create the excitement your CTA needs to stand out and get your audience ready to move on to the next steps in the sales funnel.
Actionable Words Are a Must
Action words are the key to an easy transition into a potential customer's next steps. Quickly lead an audience towards engagement with command verbs like:
Contact us
Download
Subscribe
Order
Request more information
These are all simple words and phrases that properly informs your audience and can help improve your site's click through rate (CTR).
Use Numbers
Consumers love numbers! While this doesn't mean you have to include details on prices or reductions in your CTA, you can still use numbers as a means to entice your audience. If your brand has genuinely helped thousands of other customers, use that as ammunition in your CTA. A potential customer is likely to proceed with a conversion if they have confidence in your numbers and success rate.
Bonus Tip: Link to your case studies and testimonials in your CTA as extra proof that your brand is as good as your content describes it.
Don't Be Afraid to Focus on the Negative
While it isn't something to use in every CTA, negativity can provide word use that triggers a prospective customer into making the decision to work with your brand.
A  "negative" CTA like the example below, could easily persuade someone dealing with a minor toilet leak.
Don't let a minor plumbing problem become an expensive plumbing emergency. Act now and save money today with a visit from your local plumber.
Excite Your Target Audience Today, With the Help of Dallas SEO Dogs
Don't let another failed CTA drive away potential customers. Every conversion for your brand counts, and the team at Dallas SEO Dogs is ready to help you drive more conversions home as 2020 ends.
We understand that SEO is something not all business owners have time to do. That's why we're happy to help you manage your website and reach digital marketing goals. Contact us today and schedule a free consultation that will show you why hundreds of companies like yours selected us as their digital marketing representatives.