To Cross-Post or Not to Cross-Post: The Eternal SEO Question
Posted - February 20, 2023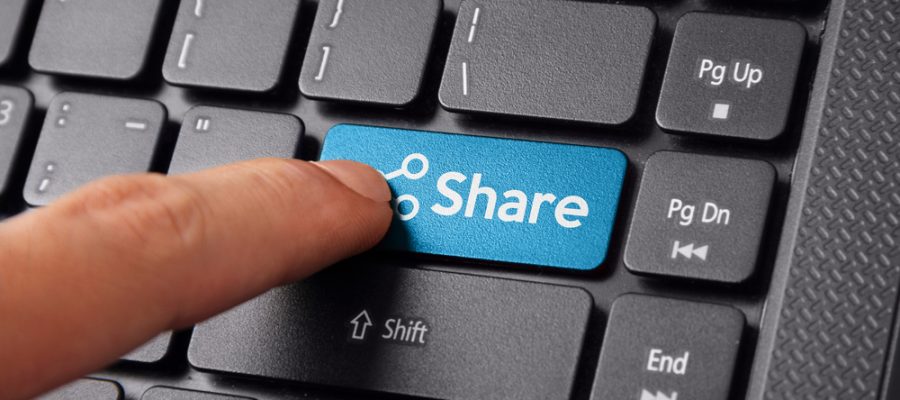 When a brand has exciting news about a new product or service, the chances are high that they want to shout it out to the whole world. Social media has become one of the biggest ways businesses can bring up-to-date information to their audiences while boosting their search engine optimization potential and growing.
However, with so many social networks online, many brands need help with spreading information across different platforms. Should they cross-post relevant content or create brand-new content for each social media channel?
It's an age-old question in our industry, and we're here to clear the air. Let's look at the pros and cons of cross-posting content across your social media channels.
What is Cross-Posting?
Cross-posting on social media is simultaneously sharing content across multiple social media channels. It allows marketers to quickly and efficiently reach more users with the same message while increasing brand awareness. 
This type of content distribution can be great for search engine optimization (SEO) because it can help build an audience, increase engagement, and drive traffic to a website or blog.
A common myth is that cross-posting is duplicate content that can harm SEO. Fortunately, we can say that it isn't, and your social media actions rarely directly impact your SEO performance.
We say go for it if you want to share simultaneous content across multiple social media channels! However, before doing so, check out our pros, cons, and best practices about this social media initiative.
Benefits of Cross-Posting
Cross-posting is a social media move that can bring several benefits to a brand. Its success can even bleed into your search engine performance across search engine results pages (SERPs). 
Here's more insight into some of the key benefits of cross-posting the next time your brand has exciting updates.
Cross-Posting Saves Time
Social media audiences can be fickle, and you must make every post count. So, coming up with different, captivating posts for each of your social media channels can become a job in itself.
Cross-posting social media posts can save marketers a significant amount of time compared to creating, managing, and optimizing separate campaigns for each individual platform.
By creating the perfect post that connects across multiple channels simultaneously, it eliminates the need to enter information and share content on each network manually. Build your audience, and reach more users with a single message that promotes engagement.
Consistent Content
Having the right message about a specific topic throughout your social media channels. When creating different pieces of content for different social media outlets, miscommunication can happen, and your audience on one channel may not connect with your content.
Cross-posting social media posts keeps content consistent by ensuring that all audiences across platforms receive the same message about a certain topic or product. This means that marketers don't have to worry about creating separate campaigns for each platform, as they can repeat the same message in different formats and wording on each channel. 
Consistent Social Media Activity
You always want to pay attention to all of your social media channels. Remember, not all audience members follow every form of social media. So, neglecting social media activity on one page can be detrimental when big news arises.
Cross-posting social media posts is an effective way to ensure that your channels remain active. Even when you rely on a central message, the general activity helps to keep your channels active by providing more frequent updates and content for followers. This, in turn, can lead to other SEO benefits like higher search engine rankings when your audience latches onto your message from one channel and starts spreading the word and sharing links.
The Cons of Cross-Posting
Yes, we've touted the boons of cross-posting up to a point. Now, it's time to turn the coin over and look at why cross-posting may not be the social media practice for your message. 
Not Every Platform Works the Same
Different social media platforms succeed because they stand out from each other's individual functions. Unfortunately, cross-posting a social media post may not always translate well between sites. Hashtags on one platform may mean nothing on another, and your cross-post may just come off as an awkward and lazy attempt at audience engagement. 
Suppose you believe your content's video, image, or even written aspects won't translate well across all platforms. In that case, we suggest taking that extra time to perfect your message for individual social networks.
Cross-Posting can Lead to Disengagement.
Cross-posting social media posts can lead to audience disengagement if not done correctly. If marketers are too aggressive in their cross-posting efforts, it can put off users and make them disinterested. 
Cross-posting is something you should use sparingly, even if that means slightly changing up your posts regularly. If you post the same content multiple times over a short period of time, users may become annoyed and end up ignoring your message. Ultimately, this leads to disengagement, the last thing you want for your SEO success. No shares equal no clicks.
Not Every Post Speaks to the Same Audience
Different social media platforms reel in different audience demographics. Platforms like TikTok and Instagram attract younger audiences. whereas Facebook and LinkedIn have a wider range and sometimes older audiences.
Cross-posting the wrong message to the wrong audience can also lead to disengagement. If your post doesn't resonate with everyone, avoid cross-posting and create individual posts that will attract the right audience at the right time.
Need a Winning Social Media Strategy? Dallas SEO Dogs Can Help!
Success in social media is so much more than knowing when and when not to cross-post your content. If you've realized your social media audience has dwindled, it's time to put your strategy in high gear with help from professionals.
At Dallas SEO Dogs, we take social media seriously and ensure every post is enticing, engaging, and informative. Ready to take your social media to the next level? Reach out to us today to schedule your free consultation with a team member.