Dallas SEO Dogs Visits State of Search 2018
Posted - October 15, 2018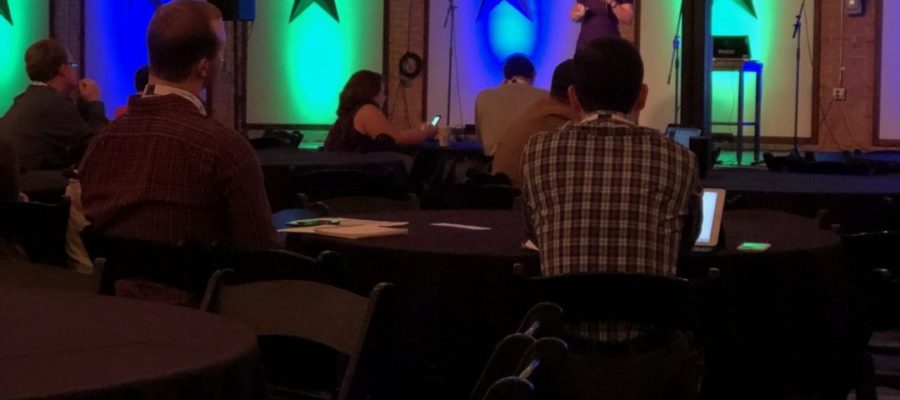 State of Search is one of the top events in the nation to get the latest information on what is going on in SEO and the digital marketing industry as a whole. This year, Dallas SEO Dogs had the opportunity to attend both days of this four-star event. The 2018 gathering featured noteworthy keynote speakers, several talks on important issues in the industry, and the opportunity to network with the finest representatives of digital marketing. This year's State of Search was definitely one for the books and has given us many topics to discuss in the coming months. Here's a review of what was discussed and a preview of areas to expect us to explore in the near future.
Keynote Speakers Reveal the Future of SEO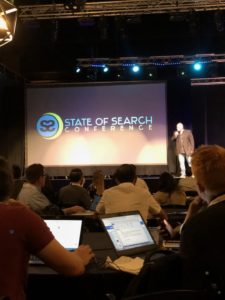 The keynote speakers at every State of Search are always something to look forward to and 2018 was no exception. The guest keynotes at this year's event were:
Purna Virji – Sr. Manager of Global Engagement at Microsoft
Duane Forrester – VP, Industry Insights at Yext
Mark Traphagen and Eric Enge of Perficient Digital
Greg Gifford – VP of Search at DealerOn, Inc.
All of these speakers had important insight into the present and future of the industry. From the importance of understanding the science of voice search to the importance of creating meaningful interaction through creative content, there was much to be learned from every speaker. While all of the speakers had an interesting topic to discuss, one that particularly peaked our interest was about the importance of focusing on local SEO efforts and how to do so. Many of the clients we work with are focused on being the best in their local areas. So, by learning more about the importance of local exposure and how to make the most of where a business is actually located, we found this to be an important topic to expand upon in the future.
Ad Customization and Testing is Key to SEO Success
Blake Burch of PMG brought up the interesting topic of fully automated search ads. Burch discussed how ad customizers can easily show an audience that a deal is relevant to their current location. Burch then expanded on the importance of creating different ad variations in order to test which variation performs better for a brand.
Social Media Splashes at State of Search
One important topic in the SEO industry is always going to be social media advertising. This is an area of the industry that requires a team to walk the fine line of creativity and understanding the science behind their work. This year's State of Search covered some extremely relevant social media topics that included: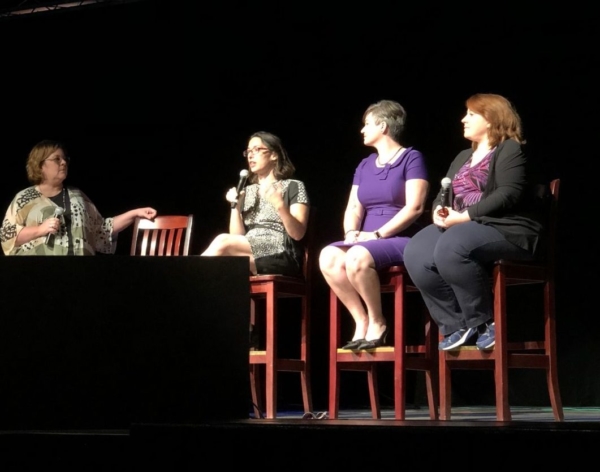 How easy it is to ruin a business' reputation through SM mistakes
How to preserve and protect your brand through SM efforts
Spotting a true SM influencer
Taking the right approach to "Next Generation Social Media Marketing"
Facebook strategies that fly under the radar
Content is Still King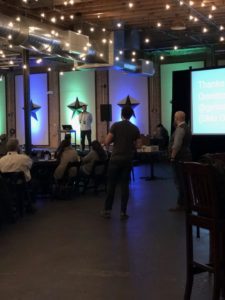 Yes. well-written and thoughtful content will always be a cornerstone to successful SEO, and State of Search 2018 confirmed this point. Some of the key ideas that speakers were presenting at the event revolved around building the right team to meet content needs and properly coordinating, testing, and promoting your creative content. One topic that was especially interesting about content was presented by Enge. According to Enge, it is no longer the primary source of content that matters to Google. In the current state of the industry, Google is beginning to reward domains that put out secondary and tertiary content.
Keep Up With Dallas SEO Dogs for More Industry Tips
State of Search 2018 was a gathering of minds that covered a variety of issues that can't be fully appreciated through a single recap. Dallas SEO Dogs is dedicated to bringing our clients the best knowledge and information out there in the SEO landscape. Stick with us as we dive deeper into the issues and tips brought up at State of Search 2018 and how they can impact your SEO success in the coming year. If you are a business owner that wants their business ranking higher on search engines, we can help. Contact Dallas SEO Dogs today to find out about our services and how to set up a consultation with our team.