Dallas SEO State of Search 2015 Recap
Posted - December 7, 2015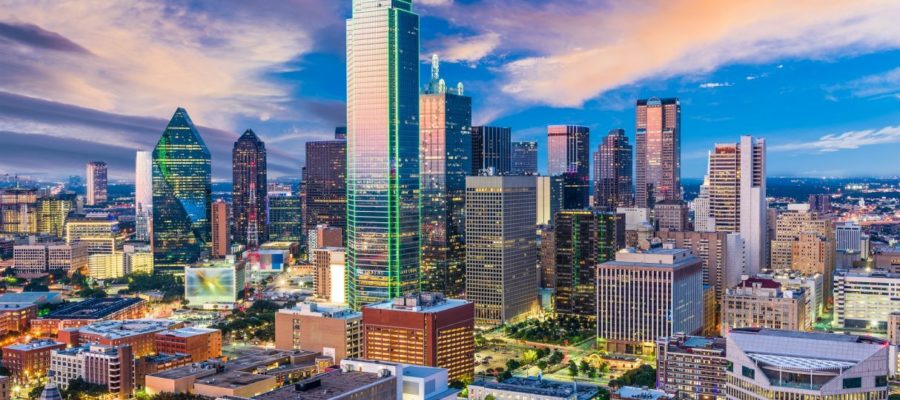 Last month, Dallas SEO Dogs had the pleasure of attending the 2015 State of Search conference, hosted by DFWSEM. The annual two-day event is dedicated to new trends, updates, and techniques in the digital marketing world, and includes sessions by some of the biggest names in the industry. This year's conference covered everything from content marketing to social media, Pay-Per-Click, and of course, SEO. As we begin a new month and soon a new year, we are excited to implement everything we learned at the conference. Here are a few of our favorite takeaways from the conference, as well as what each means for you as our client:
1. The Evolution of Keyword Research
In the past, SEO companies have relied on various automated keyword search tools to generate their list of targeted terms. However, this is slowly becoming insufficient in terms of meeting Google's expectations. According to Jenny Halasz, founder of JLH Marketing, Inc., "the best keyword tool is your brain, your client, and their customers." Of course, this isn't to say that automated keyword tools are obsolete; they just aren't enough. The days of keyword-spammy titles and content are over. We've got to think outside the box to make sure that we are answering the right questions and giving users – not just Google – what they want. What this means for our clients: Let's revisit your current keyword list. Rather than targeting specific terms related to your business or industry, make a list of the most frequently asked questions that your customers have about your service or product. Your project manager will help derive a few new keywords from these questions and use your site content to answer them.
2. The Rising Value of "Realness" in Social Media & Blogging
Have you ever scrolled right past an article shared on social media because of the cheesy, unauthentic image accompanying it? You are not the only one. During his session on "The Art of Social Media – Advanced Strategies and Hacks", Jabez Lebret discussed the importance of "realness". Users want genuine, real visuals, and stock images just don't cut it anymore. Even the most badly lit, poorly composed photo will be more effective on social media than a highly-quality, yet phony stock photo. What this means for our clients: If your package with Dallas SEO Dogs includes content and/or social media, supply your project manager with as many "real" photos as possible. A satisfied client, a finished project, your staff, a product used in a practical way, and/or a service as its being completed all make for great photo subjects that current and potential customers want to see. Remember, the content and authenticity of the photos are more important than the quality.
3. Personalizing Social Media Efforts
Internet users, your potential customers, have basic human needs – to belong, communicate, and associate with real people. If you feel like your brand is disconnected from your target audience, it may be due to the simple fact that it does not fulfill these needs. A personal brand representative (PBR) is a great way to help establish a relationship between your brand and the user. Rather than just speaking to your audience behind the name of your company, implement a PBR who knows enough about your brand to tell its story from their own perspective. Your audience is far more likely to engage with a fellow human being. What this means for our clients: Find someone who is likable, knowledgeable, has integrity, and is passionate about your brand to pitch your message for you. Your PBR can be a company employee or a loyal customer, as long as they possess the aforementioned characteristics. Implementing a PBR, if done correctly, can convert your "Likes" into "Loves".
4. Using Reddit for Social Media Marketing
The majority of our clients want to focus their efforts on Facebook, Twitter, Google+, and Instagram. However, many businesses are missing out on great marketing opportunities on Reddit. As of December 2015, Reddit had 200 million unique visitors. Although it isn't typically thought of as a platform for social media marketing, Reddit is a cohesive community that offers engagement potential truly unlike any other medium. It puts you in direct communication with sub-communities based on location and interests. That being said, it takes much more work and effort than other forms of social media. Reddit ads require research, wit, humor, creativity, and constant interaction to appease Reddit's notoriously aggressive audience. If done correctly, however, it can create brand awareness, community, and even content ideas. According to Brent Csutoras, CEO of Pixel Road Designs, "if you can succeed at Reddit ads, you can be successful anywhere." What this means for our clients: Reddit isn't for every business. However, if you think your business could benefit from Reddit Ads, ask your project manager to set up a meeting with one of our social media specialists for information on setting up an account.
5. Usefulness is King
Until now, content has been the reigning king of the SEO world. However, things are beginning to change. No matter how great your content is, if it isn't useful to your potential customers, it is worthless. Internet users have questions, concerns, wants, and needs. Google knows this and has adapted new features like Google Snippets to serve them. If you want users to find you, provide clear and useful answers to their questions. Look beyond just traditional keyword research. Find out what they are looking for and use your content to give it to them. What this means for our clients: Your project manager may re-evaluate your site's content to make sure that it is as useful as possible to your potential customers. He/she may recommend making changes or additions to certain pages to maximize their usefulness factor.   If there was one key theme repeated throughout the entire conference, it's that SEO is not dead. It is continuously evolving, and will take more time and effort – including a lot of non-SEO work – to succeed at it. This requires an SEO team who is able to think outside of the box and is dedicated to staying up-to-date on all of the most current practices. As a client with Dallas SEO Dogs, you can rest assured knowing that as fast as SEO is evolving, so are we.