Does Having Multiple Websites Hurt Your SEO?
Posted - August 11, 2021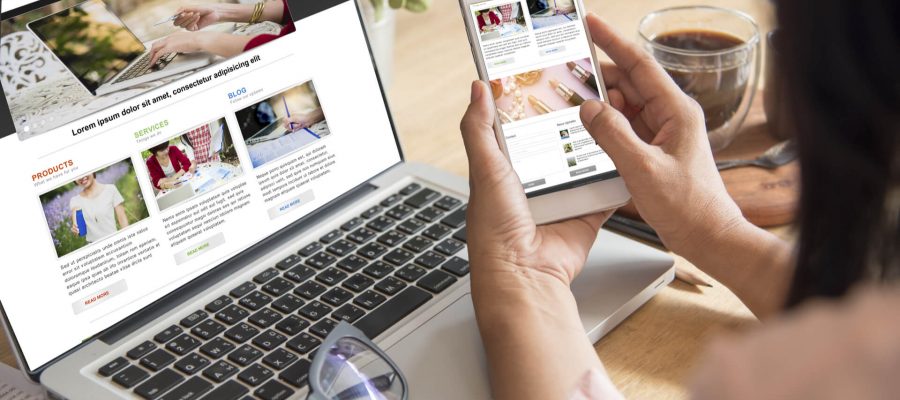 Your site's search engine optimization (SEO) is something that should be brand-specific. It can separate your company from the competition. So, it's easy to see why some businesses think that the power of SEO will multiply if they create multiple websites for their company. 
Is "more" always "better" with SEO? Several brands out there seem to think so, but we're here to help you understand why this belief is seriously outdated… and just plain wrong.
How Do Multiple Domains Impact SEO?
Having multiple domains may seem like a huge power play for your business, but the reality is, that it can have some serious consequences for your SEO. Let's take a deeper dive into how your SEO could suffer and what you should do to ensure your brand stays at the top of search engines.
Multiple Domains Hurt Visitor Trust
The success of any website depends on the amount of traffic it receives. Excellent traffic and loyal customers are the results of trust and consistency. 
If your customers are digging around for your company online and discover that you have multiple websites for one business, confusion is imminent, and they could begin to lose trust in the value of your brand. 
When this happens, site traffic on all of your domains drops off, and your SEO for each of your websites will pay the price.
You Become Your Biggest Keyword Competitor
Twice as many websites, featuring twice as many keywords won't result in twice as high SEO rankings. Your website should be the ultimate authority for your industry across search engines. 
Unfortunately, Google and other search engines have no way of linking many websites to the same company. They will all rank separately. This means that if you have multiple domains that target the same keywords, you're only canceling yourself out of the keyword competition. 
Your SEO Efforts Can Easily Fall Behind
Even working on a single website can take months for a brand to rank on the first page of search engines. From content creation to backend optimization, getting your site in prime shape is a lot of hard work.
Unless you are extremely adept in SEO practices, the time it takes to successfully manage multiple, unique websites for your brand will easily take away resources from your daily responsibilities. 
Usually, when a brand practices DIY SEO for multiple sites, the amount of work is overwhelming and best practices can fall to the wayside.
Remember, it just takes one great website to rank well on search engines. So, if possible, pick a main domain and put your time and effort into its optimization and see the time invested become worthwhile to your SEO, not harmful.
You Run the Risk of Duplicate Content
When a business has to manage multiple websites, they tend to get sloppy with the unique aspect of content across their different domains. Much like trying to rank for the same keywords across different sites, duplicate content can nullify your SEO progress.
Essentially, when a search engine finds multiple pieces of the same content, it won't know which is the original piece to rank. Thus, the search engine simply chooses a site to rank, leaving the rest of your websites to suffer from poor rankings and diminished traffic due to duplicate content.
Even Different Content Can Damage Your SEO
So, you understand that unique content is essential. Therefore, creating unique content across each website will prevent any negative effects of duplicate content. Correct?
Wrong again! Even unique content across service pages and blogs isn't enough to get your websites out of trouble. If you're promoting the same brand across multiple sites, your contact information and location information will remain the same. Even these can count as duplicate content that negatively affects your SEO.
What Should You Do?
The answer is simple: focus on a single domain. Working with a reliable SEO team can help you consolidate all essential content from your other sites onto one main website for your brand. 
Once this happens, you can clearly focus on:
Excellent optimization

Gaining high-quality links

Completely unique content creation 

Targeting keywords that actually benefit your rankings
Not only does focusing on a single website improve your rankings, but it also saves you time and money that you could put towards other projects within your company!
Focus Your Efforts on One Domain With Dallas SEO Dogs
Moving all of your content and SEO efforts from multiple websites to a single website can be a burden without the help of a qualified SEO team. Dallas SEO Dogs specializes in helping our clients completely focus on the success of a dedicated website for their brand.
We offer content creation services, technical SEO, onsite optimization, and more services that help your website excel on search engines. If you're ready to make the transition into smoother SEO practices, we are ready to help!
Contact us today to schedule your free consultation with a member of our team.