E-commerce SEO 2021: Optimizing Your Site for More Traffic & Sales
Posted - July 22, 2016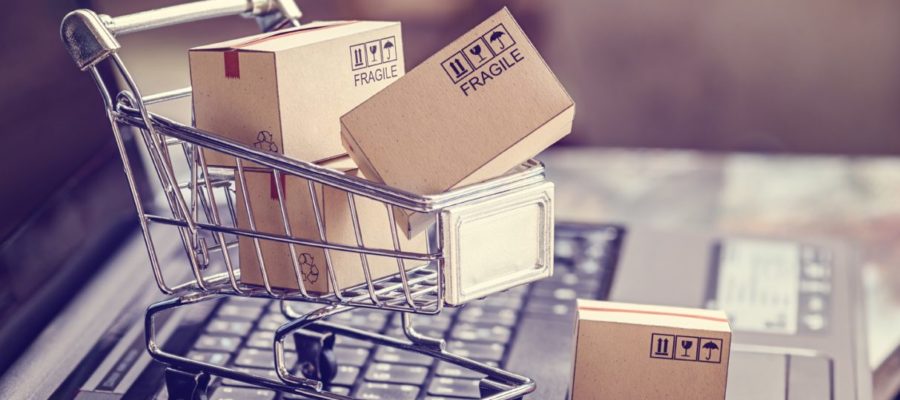 E-Commerce and its relationship to Search Engine Optimization (SEO) change each year with "hot" new trends. Choosing the trends that will become essential within e-marketing can prove incredibly beneficial. The success of an e-commerce website depends on the tools employed by the site's SEO team, and it's a valuable exercise to investigate SEO trends each year to ensure your team stays ahead of the game.
Content Remains Crucial
One of the prevailing pieces of wisdom regarding websites and content is that the pages must give the visitor what he or she wants. Clean presentation, accurate information, and the addition of long-form content have become an essential trio of offerings on product pages, but long-form content hasn't traditionally been part of a classic product page. 
At one time, details about the product (like weight, size, and cost), as well as a descriptive title, brief description, and list of customer reviews were enough to ensure the page was picked up by search engines. However, long-form content with the focus on conversational sentences that use "long-tail" keywords have become central on every page.
The Sharing E-Commerce Economy
The phrase "the sharing economy" has become popular in the past few years, particularly with the collaborative nature of the internet and the reliance of some e-commerce websites on the information or assets of other websites. That concept of sharing extends itself to the social media presence built and maintained by a business with an e-commerce website. 
A highly shareable page on an e-commerce website means a business's super-users, brand ambassadors, and loyal customers are doing some of the work in getting a business's message to new eyeballs. Customers have incredible power today – much more than they did a generation ago – and giving them the gift of shareable content is a must for any e-commerce website.
Mobile Optimization is a Must
Today's society is one that has its collective head bent down toward a smartphone screen or facing a tablet computer, and businesses must create websites that accommodate those users. A recent update from Google placed incredible importance on mobile optimization because the search engine began giving preference to websites with responsive design. 
Some experts believe that mobile optimization will reach a point where every business no matter what it sells will need to employ mobile apps to ensure user satisfaction. The phrase "there's an app for that" was never more accurate. Each day, more and more people abandon their desktop computers and migrate to mobile devices and tablets.
Video Content Remains Vital
According to YouTube's statistics page, users of the mega-site stream hundreds of millions of hours every single day, as well as generate billions of views. That's billions of views every day. The importance of video to any business cannot be underestimated, particularly with the growth of non-U.S. views that can help a business launch itself into the international marketplace. Videos belong everywhere on your e-commerce website, from the product pages to the company blogs. 
Your customers might only ever interact with your company on a static web page, and the addition of video can help enormously in showing visitors everything from tips and tricks about your products to information about your business and its employees.
Don't Make These eCommerce Mistakes!
With the ever-changing face of e-commerce SEO, it's important to know what techniques to use for success, as well as the techniques that have become outdated.
Here are a few of the common mistakes e-commerce websites make:
No product descriptions mean no search engine activity. People don't just search for "boots." They search for "sturdy hiking boots in wide widths" or "purple boots for clubbing."
Lack of product reviews can hurt sales because your customers will often trust other customers that have reviewed your products more than they will trust anyone else.
Bland titles that don't offer specifics about a product may mean your visitor levels will suffer because your customers are using entire phrases or sentences to find the items they seek.
Duplicate content is annoying for customers looking for specific products, and the search engines may penalize a site that fails to offer unique pages.
Having clear URLs with keywords is important because customers can look at your URL and know exactly what's on the page, and web searchers can find the relevant page quickly.
No SEO on product pages can hurt your sales because online shoppers like landing on the exact product page they seek instead of searching endlessly on your e-commerce website.
Cloned or duplicate product descriptions from other manufacturers. Plagiarism is a big no-no in SEO, and even a product page can make this blunder.
Is your e-commerce website making any of these common mistakes?
No matter what type of e-commerce platform or CMS your digital storefront is built on, SEO Dogs can help improve your web presence, mobile-friendliness, site traffic, and engagement as well as sales and profits. We are here to help you reach and exceed your online sales goals. Contact us today to learn more.