Exploring the Horizon of SEO at State of Search 2019
Posted - November 6, 2019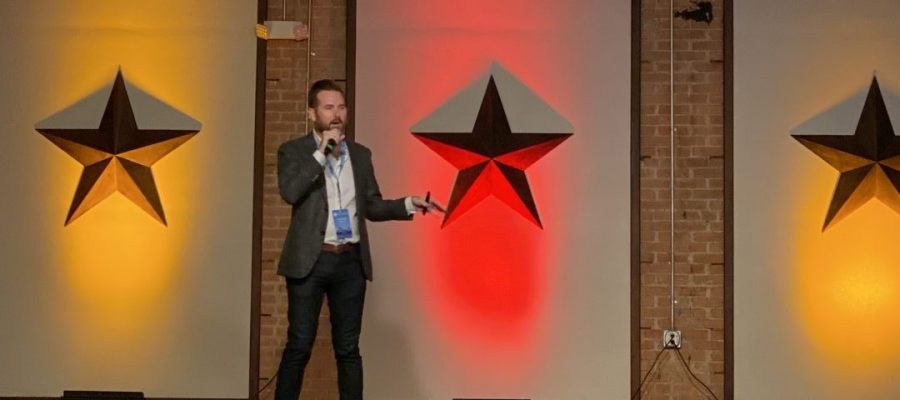 For most people, fall signifies pumpkin spice and Thanksgiving feasts. However, for those of us crazy about SEO (search engine optimization), fall brings us the greatest gift of all, State of Search 2019! The annual SEO conference hosted in Dallas, TX, consistently draws in a healthy mix of high-profile keynote speakers and SEO experts ready to rub elbows and gain knowledge from their peers. The Dallas SEO Dogs team was once again present this year and walked away with a plethora of information on the current and future landscape of our industry. While this recap only scratches the surface of the information at the event, stick around for more in-depth insight on the information we gathered from the conference!
Keystone Speakers Shed Light on Present and Future Potential of SEO
Every year, State of Search offers the best keynote speakers in our industry. This year, crowds were graced with the wisdom of Jenny Halasz, David Mihm (Thrive Hive), Greg Gifford, Eric Enge (Perficient Digital), Duane Forrester and others. Each of these guests brought their unique insight into the state of SEO and the practices we implement for success. Some of the biggest takeaways from keynote speakers included:
The evolution of

Google My Business

and how businesses and consumers are using the tool.

How to think long-term for search focus using expertise, authority, and trust.

The importance of entity uniqueness in local search.

Performing competitor reviews and then creating content that expands where theirs was finite.

How to analyze consumer behavior and use that information to improve your SEO practices.
All of the keynotes brought a unique view of how our industry is growing, and we look forward to digging deeper into some of these concepts in future posts.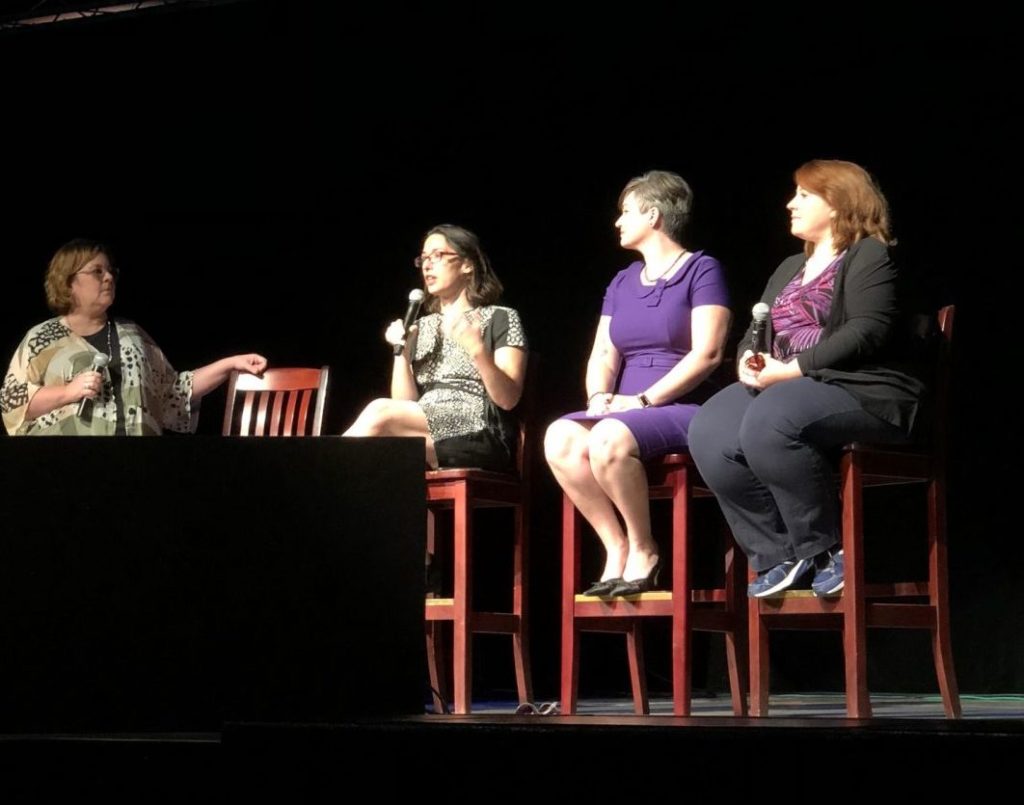 Content was King at This Year's Event
Topics surrounding original content had a huge presence at SOS 2019. Presenters really focused on the creative process as a whole with talks that stepped away from the optimization mindset so many content writers find themselves trapped in. The two biggest takeaways were about expediting the topic creation process through batching and living with a mindset that always keeps you on the lookout for fresh ideas.  Mark Traphagen, VP of Content Strategy at Aimclear gave the crowd a riveting look at how to achieve the content creative mindset and how to apply it to all marketing channels where you have a presence. According to Traphagen, seeing the world through content eyes helps you create content that:
Attracts attention

Frames your brand

Creates an audience

Connects to your audience's mind and heart

Convinces and converts
Traphagen believes that maintaining a questioning mind while absorbing content can lead to the creation of better content for your own brand. This is a thought process we can really get behind.
Getting Social in 2020
Social media presence is one of the most important things a brand can do to cultivate an audience and gain authority. This year, the social media approach was highly ad and consumer-centric. According to Cameron Gawley, CEO and Co-founder of Buzzshift, brands need to stop filling their social media feeds just to have any content on it. Gawley says that brands should be focused on running multiple ads across social platforms and emphasize the creation of awareness content that quickly introduces the unique qualities of the business.  Other important takeaways we learned regarding social media included:
The importance of integrating content quality and ads on Facebook

Defining your brand's social media goals

The benefits and challenges faced using LinkedIn Ads.
The Technical Approach to SEO
One of the things we love about the State of Search event is all of the technical tips we get throughout scheduled presentations. Some of the biggest topics were centered on crawling, natural language processing, the benefits of Google Page Speed Insights, and the implementation of schema on a site. Our team found the crawling information provided by Justin Liles, Chief Product Officer at Advice Local to be particularly fascinating. It was interesting to learn how to know why a page is being ignored during crawls, and what bots are looking for during scheduled crawls. You can expect us to revisit this topic in the near future.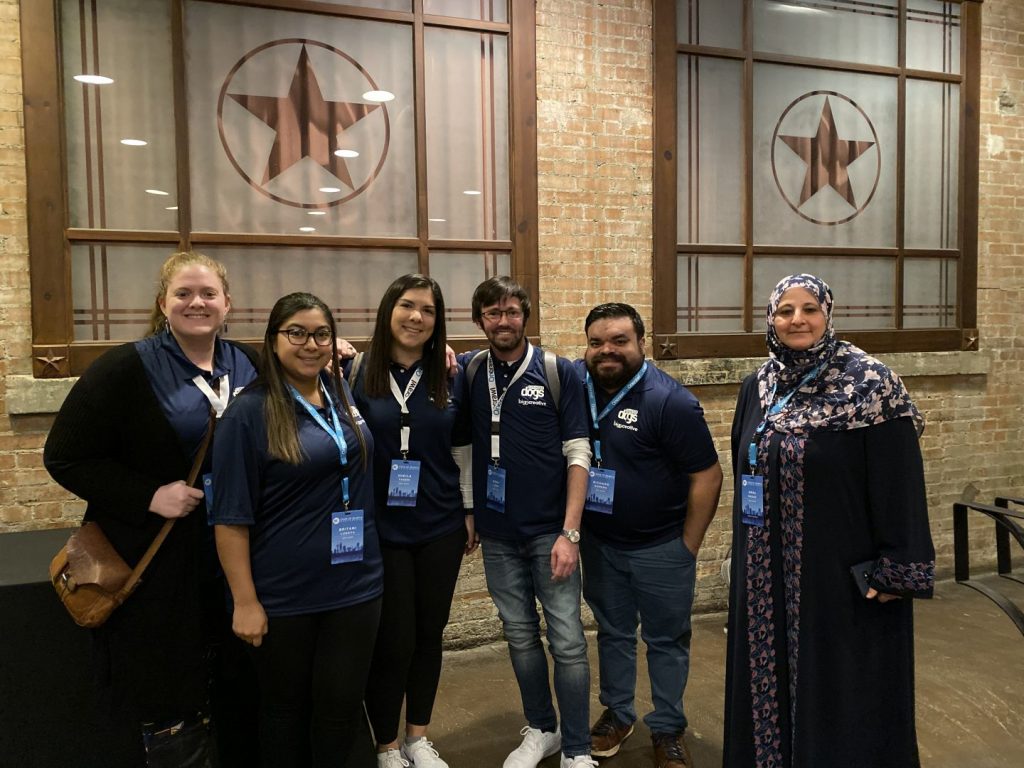 Follow Up On These Topics and More With Dallas SEO Dogs
The SEO team from Dallas SEO Dogs really enjoyed learning new strategies and approaches we can apply to our current and future clients! If you're interested in learning more about the SEO process and our industry in general, stick around for our blog posts that provide the insight you crave! Our passion is helping our clients achieve their business goals through our straight-forward digital marketing approach. If you're ready to dig your way out of the second, third, or fourth page of search engines, we're ready to lend a helping hand! Contact us today to schedule your free consultation.