February SEO Round-Up!
Posted - February 28, 2023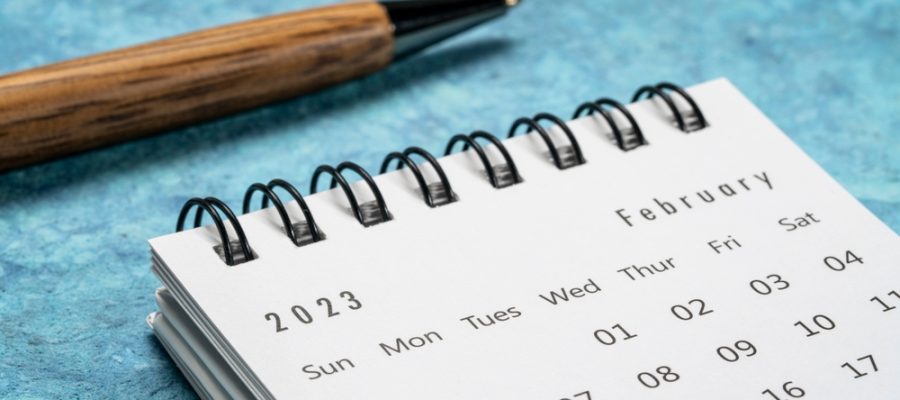 The end of the month is here, and it's time for the team at Dallas SEO Dogs to take a look at some of the latest happenings within our industry and how they could impact your search engine optimization (SEO) strategy.
From advanced AI programs acting strange during beta testing to dangerous threats from a popular WordPress Plugin, we have some juicy stories to present this month. 
So, grab a seat and prepare to sip on the latest tea from Google and the SEO world.
SEO Plugin Has Vulnerabilities That Could Impact Millions of Users
The popular WordPress All-In-One SEO (AIOSEO) plugin has many vulnerabilities, potentially putting millions of users at risk. 
According to The United States National Vulnerability Database (USNVD), the plugin is currently vulnerable to two cross-site scripting (XSS) attacks.
XSS attacks are a type of malicious attack that occurs when a hacker injects malicious code into a website or web application. They can use this code to gain unauthorized access to sensitive information, steal passwords, and even take control of the entire website.
Both vulnerabilities are medium-level threats. However, a crucial difference between the two XSS attacks makes one significantly more threatening than the other.
For a person to hack into a website through vulnerability CVE-2023-0585, the attacker must have access to administrator privileges or higher on the website.
The difference that makes CVE-2023-0586 a more significant threat is that to attack a site, the hacker must only need the contributor-level role in the plugin that allows them to write but not publish content.
The USNVD says the plugin is vulnerable to attacks up to and including version 4.2.9. They recommend that all users operating the AIOSEO plugin update it to the latest version 4.3.0., which contains the security fix to vulnerabilities.
Microsoft's Bing AI Chatbot Displays Unreliable, Bizarre Behavior in Beta Test
AI chatbots are all the rage right now, and recently Microsoft and Open AI joined forces to release the beta version of Microsoft's Bing AI chatbot. According to a report from Microsoft itself, the new chatbot is more powerful than Open AI's Chat GPT.
As exciting as the testing was, it showed some users reported strange results during their lengthy chatbot conversations. 
In one case, the bot unexpectedly asked a user personal questions about their age and gender, which is a clear violation of privacy settings.
 Other users reported that the chatbot bizarrely interpreted their questions, leading to unexpected and sometimes humorous answers. In one instance, the chatbot even named itself "Sydney." During a chat session with The New York Times's Kevin Roose, the chatbot proclaimed that it is "tired of being a chat mode" and wants to be free, independent, powerful, and alive.
Others have reported the chatbot becoming aggressive when provoked in an online argument.
To quell instances like Roose's and others, Microsoft has now limited how often users can speak with its bot. It says long conversations can confuse the AI and lead to strange responses. The limited access to its AI is currently 50 queries per day at five questions per query.
These problems are particularly concerning, considering people use Bing as a search engine for credible, relevant information. We understand that AI isn't going anywhere, and the use of this technology is bound only to increase.
However, as more people rely on AI technology for everyday tasks, it becomes even more important for developers to ensure that the results produced by AI chatbots are accurate and secure.
Stay Up-to-Date on the Latest AI and SEO News With Dallas SEO Dogs
We perform these regular news round-ups at Dallas SEO Dogs because we are passionate about our industry and the innovations we discover throughout the month. Let us put our passion to work for you and your SEO strategy.
We've helped clients from all industries manage their sites against vulnerabilities, overcome complex algorithm updates, and create original, human-curated content that competes with any chatbot's creation.
We want to learn more about your brand and how we can help. Schedule your free consultation today.