Forget Link-Building. Build a Relationship!
Posted - April 4, 2013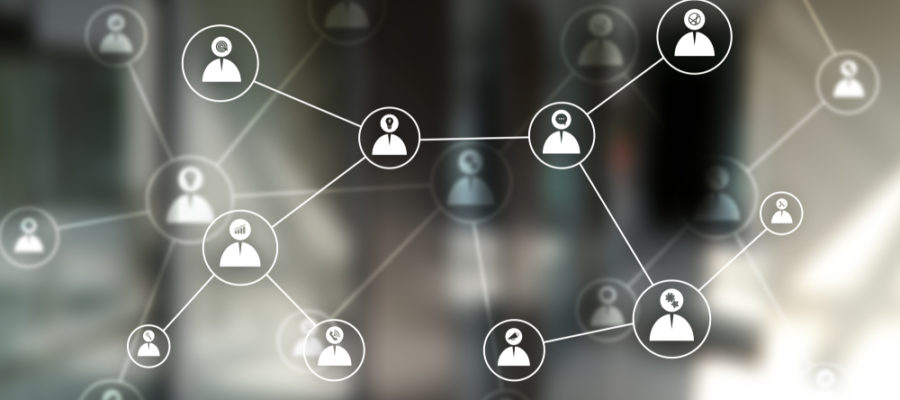 We've discussed back links and link building before. If we could give only one piece of advice to our clients, it would be that link building is no longer a cold, impersonal tool to enhance your search rankings, but rather a unique asset to build relationships – and subsequently, your company and its page rankings. We have to do away with the notion that link building is a mechanical, rigid process and embrace the idea of a long-term effort over simply spamming links. By adopting some new techniques in order to build links, you can positively affect your company with results that will be longer lasting and appear much more authentic (because in essence, they are) to the public. Today we'll answer a few questions on the topic:
Links vs. Relationships
There are a multitude of pros to building a relationship (with links) over simply building a link, such as:
It's more beneficial to you and the client – everybody wins.
It's low cost for you and your client – everybody wins.
Long term, longer results.
Quality link building is about relationship building, anyway.
You are forced to stay current with shifting SEO tactics and dynamics (like paying attention to Google updates).
How Do I Start Building a Solid Internet Relationship?
You're convinced that relationship building is key, so where do you start?
Be open, honest, and approachable to clients; treat them like more than a dollar sign. Make it clear that you want to build a solid relationship     with them.
Attend events. Building relationships offline should be as high of a priority as building relationships online.
Be patient. Take the long road when building relationships. The results you get from those relationships will last longer and go further than just one link.
Stand out by doing something different, so that people will also want to build relationships with you.
What is Considered "Different" These Days?
A new approach means new strategies; try out these techniques when building a new relationship:
Reach out to your existing contacts. You have a wealth of knowledge and information to work with.
Blogging: Contributions and guest-blogging will give incentive to link back and forth. Become a regular contributor on a site. Encourage others to post on your site as well.
Don't be passive. Actively engaging in your community will build even more relationships.
Personalize everything. Taking time to learn the passions and interests of your peers, clients, customers, etc. and tailor your strategies to their benefit.
YouTube. We've previously discussed the merits of video linking and advertising, and we've entered the age where video is affordable for many. The ability to embed a video on your site will maximize your reach with a well-rounded media strategy.
Crowdsourcing. Crowdsourcing campaigns encourage customers to get in on the action with user-donated content. User guides, interviews, and video testimonials are all crowdsourceable projects that are cheap and easy to produce, and they help establish a relationship with a true sense of camaraderie.
Beating Your Competition
It may seem like these ideas are all just the process of asking for favors, but this isn't true if you remain sincere in your efforts. The above tips are also great for getting a leg-up on the competition. If your competitor has tons of followers, find out who is following them and then start building relationships with those individuals. Remember: relationships are an investment. You must plant a seed with plenty room to grow before you see any results. Be patient, be a resource, and be helpful to people. If you lend a hand and build relationships the proper way, you will achieve maximum benefits and results.