Gear Up for More Conversational Search with Google's LaMDA
Posted - May 25, 2021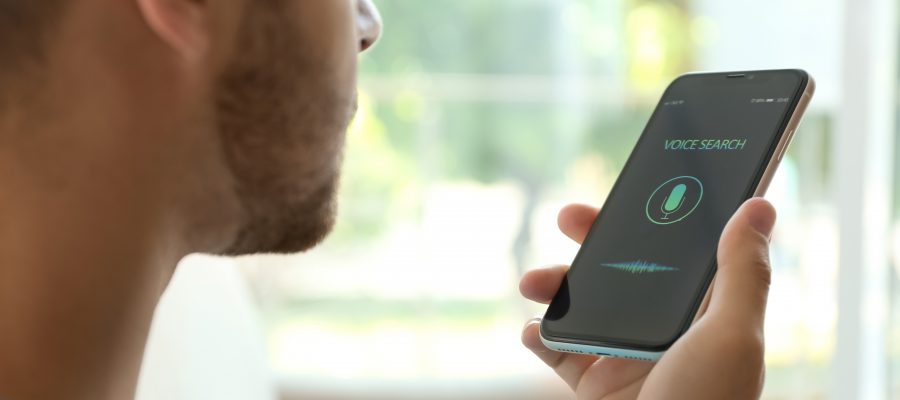 For years, Dallas SEO Dogs has predicted that voice search would solidify into search engine optimization (SEO) practices. At the latest I/O, Google's annual developer conference, the search mega house unveiled the path for the future of voice search. 
Language models for applications like Siri and Google Assistant are currently common search tools. Google's latest model, Language Model for Dialogue Applications, or, "LaMDA," is set to be the most advanced speech tool yet, once the platform officially launches it.
What is LaMDA?
LaMDA is Google's more nuanced approach to voice/text search and conversing with chatbots. According to the official blog post from Google on LaMDA, the average chatbot has a very linear format and can easily become thrown off by the twists and turns that natural conversations can take.
LaMDA has been in the works since Google's 2017 push for more natural content. Stemming off of popular algorithm updates like BERT, LaMDA is an improved model of the current chatbot. According to Google's post, LaMDA understands the intricacies of our language and responds to them with natural and complex language.
Communication Beyond the Facts
While most voice chat applications offer a direct answer to a question (many of which involve, "I didn't quite get that. Please ask again."), LaMDA creates open-ended conversations that go beyond what we currently get from chat devices.
According to Sundar Pichai, CEO at Alphabet, the company's goal with the model is sensible, explicit, and interesting dialogue between chatbots and human users. 
The magic of LaMDA is its ability to easily shift gears during a conversation and keep up with human users. So, essentially, users can start a conversation with a chatbot about a broken TV and eventually shift the conversation to punk rock without LaMDA missing a beat.
Talk about innovation!
How Does More Natural Dialogue Influence Search?
Although predefined paths in conversation agents can help searchers find the answers they need, a more conversational approach to dialogue can make the application even more effective for modern search. 
As a model like LaMDA easily navigates the quick shifts of conversation, it will vastly improve the search engine's understanding of searcher intent. In return, this means that searchers will consistently receive the most useful and accurate results from their queries.
What Does the Reveal of LaMDA Mean for the Future of SEO?
While this is all extremely exciting for techies, LaMDA is still in the very early stages of research and there isn't an official planned rollout date.
It's currently only able to work with conversations in text. So, those of us expecting to converse with Samantha from HER or dread the creation of The Red Queen from the Resident Evil franchise will just have to be a little more patient while Google and Alphabet continue to perfect the base technology.
Until then, there are several steps that content creators can take to prepare their content for the final shift towards effective AI and human communication. 
Write Long-Form Content
Based on how Google analyzes site content after the BERT algorithm update, long-form, unique content that answers any and all relevant questions about a topic sets its content up for search engine success. 
Regardless of when LaMDA officially hits the scene, if you have content that is long-form and already ranks extraordinarily on search engines, the odds are in your favor that an advanced model like LaMDA will also pick up on your content and direct users towards your site.
Write for Humans, Not Search Engines
We get it, it's tempting to try to write for search engines for higher rankings. But the truth is, that writing new content for humans is much more rewarding on Google and also falls in line with the human connections that LaMDA will create with its AI.
So, keep your content conversational and grounded at your audience's level. Is your target a household mom or dad? Then write for them and exclude any lingo that may throw them off but seems great for search engines.
As a whole, you want to connect with your audience and get them to trust you at their level. Not only will this type of content garner more site visits and conversions, but the increase in traffic you could gain would bring your site higher up in the SERPs and attract the attention of future 
chatbots fishing for relevant, authoritative content. 
Update Your Content for Relevance
Don't forget to go through your past successful evergreen content and give it a fresh update every now and then. Search intents change, audience interests change, and industries change.
So, make sure that your content evolves with the times and doesn't get trapped in an online time capsule. When you update evergreen content for relevance it continues to gain search engine attention, rank well, and become attractive resources for AI chatbots currently and in the future.
Stay on Top of SEO Advancements with Dallas SEO Dogs
SEO is always on the move, and sometimes it can be difficult for the average business owner to keep up with best practices while running a successful brand. So, let the digital marketing experts at Dallas SEO Dogs help you keep your website up to date with the latest search engine success requirements. 
Our team helps you create unique content, optimize your site for current search trends, and helps you maintain your site for maximum user-friendliness.
We want to meet you and show you how we can make a difference in your brand's online presence. Contact us today to schedule your free consultation.