Ad Disapproval 101 Pt 2: How to Fix Your Ad Disapprovals
Posted - October 24, 2022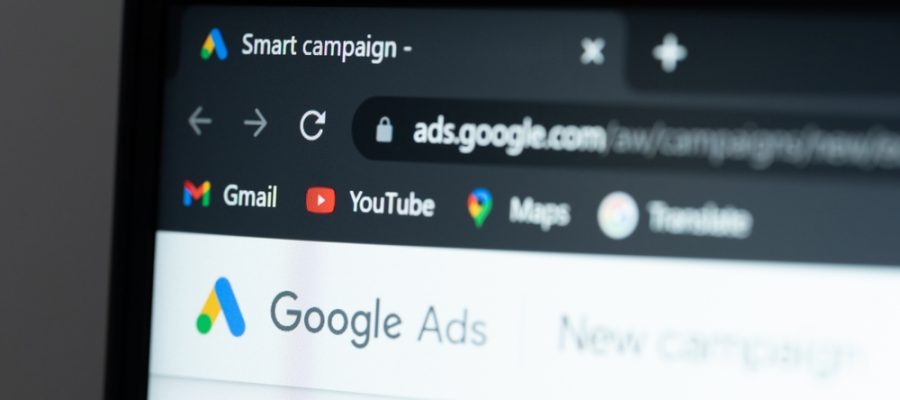 Google ad disapprovals can severely hold up lucrative ad campaigns that push your business forward. No brand wants to find a disapproval in its ad library, and in our previous post, we discussed some of the biggest reasons why Google would disapprove an ad.
Ad campaigns are an essential part of any search engine optimization (SEO) strategy; any disapproval can result in hiccups that impact your site's rankings.
As our second half of ad disapproval 101, we're here to help you correct your ads, dispute disapprovals, and ensure a fair Google review.
Let's dig deeper into getting past ad disapprovals and how you can make your ads work for your brands.
Why Should You Fix Your Google Ads?
Fixing your disapproved Google ads is essential to keeping your Google Ads account in good standing and preventing a costly suspension.
In June 2022, Google announced an update that would enforce a three-strike system against brands that endure repeat Google Ad disapprovals.
How does the three-strike policy work? A first offense gets your Google Ads account a warning. If the same content violation occurs, the first strike hits your account with a 3-day temporary hold. A second strike brings a 7-day temporary hold. If Google detects no further issues, the account is in good standing.
Finally, Google suspends your account if you've violated the same policy a third time. 
How Do You Know Google Disapproved Your Ad?
After creating and running ads for a current campaign, you always want to check that Google approved the ads. Failure to do so only costs your brand a lot of wasted time and money.
When periodically checking the status of your ads on your Google Ads account, you want to check the "status" column of the ads you've submitted.
If the status is "disapproved" or "eligible (limited)," Google support states your ad is likely unable to run.
2 Ways to Fix Your Google Ad Disapprovals
Regarding fixing Google Ad disapprovals, there are two ways to do so; editing your ad and going through Google's appeal process. Let's take a closer look at how you can approach each disapproval fix.
Edit Your Ad
The first plausible solution to getting an ad out of a disapproved state is to make the necessary edits that put it in good standing. Editing and resubmitting the ad forces another review and gets your ad in front of audiences faster.
Start by Looking at What Went Wrong
To find out which Google policy your ad violates, hover your cursor over the status of your ad. The status will display the violation. Aside from the offense, Google will also provide information regarding fixing the ad's content.
At that point, your team can work through necessary edits and resubmit your ads for approval. Some of the most critical revisions to look out for are:
Misspellings and grammatical errors

Changes to your ad's destination URL

Headline adjustments

Ad description adjustments
The Appeal Process
The second way to work towards getting your ad approved is through the appeal process. If you believe Google wrongfully disapproved your ad, it's possible to dispute Google's decision.
Note that even if you've edited the ad, you'll have to submit an appeal to alert Google you've made changes and the ad is ready for another review.
When you dispute your disapproved ads, you can appeal:
Ads in a specific ad group

Ads in an affected ad campaign

Affected ads throughout your account
After submitting your dispute or revision, Google should respond or approve your ad within 1 to 2 business days.
What If Google Denies Your Appeal?
Google Ads has hundreds of policies that users must follow. Yet, most ad approvals go through an automated system, and it's possible for Google policy checkers, both automatic and manual, to make mistakes.
Thus, if Google denies your appeal and you believe your ad to be in good standing, it's time to reach out to a Google representative.
How to Work With a Google Representative
If you have any issues with your manual appeal or questions about your ad disapproval, a Google Ad rep can help! 
Reaching out through Google Ad's support number, email, or chat can connect you with a Google Ad rep that can navigate you through the disapproval remediation process.
When you reach out to your Google Ads rep, you'll need as much information about the accounts and disapprovals as possible.
During your conversation with your Google rep, have the following information on hand:
The affected ad campaign

The affected ad group

Details about your industry and third-party verification of your services

Details surrounding any edits or former disputes you've made regarding disapproved ads
After your conversation, your rep will provide you with a case number you can use as future reference if further disapprovals occur.
Ready to Create Google Compliant Ads? Dallas SEO Dogs can Help
Even after our series, if Google ad disapprovals are a problem for your brand, it may be time to turn to a professional for ad campaign management. At Dallas SEO Dogs, our team of SEOs can help you create ads that meet Google standards.
Aside from successful ad campaigns, our team can help you manage your brand's total SEO strategy. From onsite optimization to original content creation, our digital marketing expertise can get your ads in front of audiences and your site ranking.
Contact us today to schedule your free consultation with a member of our team.