How Do Branding and SEO Create the Perfect Business Marriage?
Posted - October 21, 2020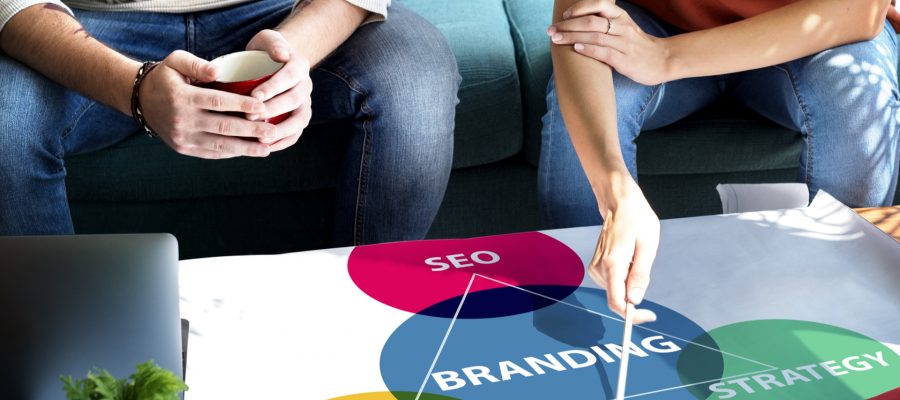 Although some brands like Apple and Nike are so well known that no introduction is necessary, smaller brands and local businesses need the help of search engine optimization (SEO) to gain the branding qualities that get it recognized.
With SEO on your brand's side, your website can successfully distribute essential information in front of a target audience that needs your products and services. Here's an in-depth look at how branding and SEO make the perfect pairing for a business' reputation.
What is Business Branding?
Your business may offer services and products that are useful to your target audience. However, all features with no feeling, does not a successful brand make. Business branding requires finding the emotion behind your business that makes your products appealing to your audience at its core.
Your Brand Influences How Users Feel About Your Business
If you build up a quality brand, your reputation will precede itself, and your audience will instantly trust the quality of your services based on the trustworthiness they already possess regarding your brand.
In order for your brand to boost its reputation, your website must:
Have a desirable design
Be user-friendly and easy to navigate
Possess high quality content
Promote credible ideas that build up trustworthiness and authority
How Does Branding Actually Have a Relationship With SEO?
You know what branding is and why it's such an important business goal, but what does all of this have to do with SEO? Here are some of the biggest reasons why branding and SEO have such a sweet relationship for your business' success.
Great Branding Can Get You Links
Your search engine rankings are easily influenced by the quality of your site's links and links you've earned from high authority sites. With SEO practices like creating unique content and elite optimization, new readers can easily find your site's content.
Although not every reader will link to your content from a high-authority site, the small percentage that do so can really make a difference. Google will rank your site as one with higher authority if reputable industry sites link back to your content.
Spammy links and paid backlinks won't do the trick. So, remember, the more you focus on your brand's quality, combined with SEO practices, the more:
Your reputation will improve amongst readers
Your site's content will show up in relevant search results
You'll earn organic links that attract search engine attention
Branding Can Improve Your CTR
Click-through rate (CTR) is an important search engine ranking factor. Essentially, if people enter a search query and click on your link (even if it isn't at the top), your CTR will increase. Over time, so will your over rankings.
However, unless your meta description in search results is spot-on, your branding and reputation are what will carry your name to the top of the charts. So, focus on creating a great relationship with consumers on social media and improving the user experience on your website! It can ultimately help you improve your CTR as you grow your industry authority.
Google Cares About Reputation
The quality of your website matters to Google. Their Search Quality Ranking Guidelines even state that the greater the reputation of a site, the greater Google considers its overall quality.
According to the Google guidelines, "A website's reputation is based on the experience of real users, as well as people who are experts in the topic of your website…Your job is to truly evaluate the Page Quality of the site, not just blindly accept any information on one or two pages of the website."
Through excellent branding and optimization, your website will quickly become a reputable resource that has valuable information on every page. This improves your overall site quality and helps ensure that your site is one that Google wants to rank well.
Knowing Your Brand Improves Your Content
Branding is all about understanding your business':
Mission Statement
Personality
Uniqueness
Overall Essence
Once you and your digital marketing team have developed a consistent brand, your content will quickly reflect your brand and emotionally connect with your target audience. This means that every piece of content created for your site has your brand in mind and is instantly valuable to users who visit your website.
Find Your Brand's Voice With Dallas SEO Dogs
If your local business is ready to make the right moves to improve your brand with the power of SEO, the digital marketing experts of Dallas SEO Dogs are ready to help! We take the time to truly understand your business branding. We utilize the right voice, content, and optimization to make your brand the first choice when a consumer needs your services.
Contact us today to learn more about our services and to schedule a free consultation with a member of our team.