How Could You Improve Your Social Media Posts Today?
Posted - September 2, 2022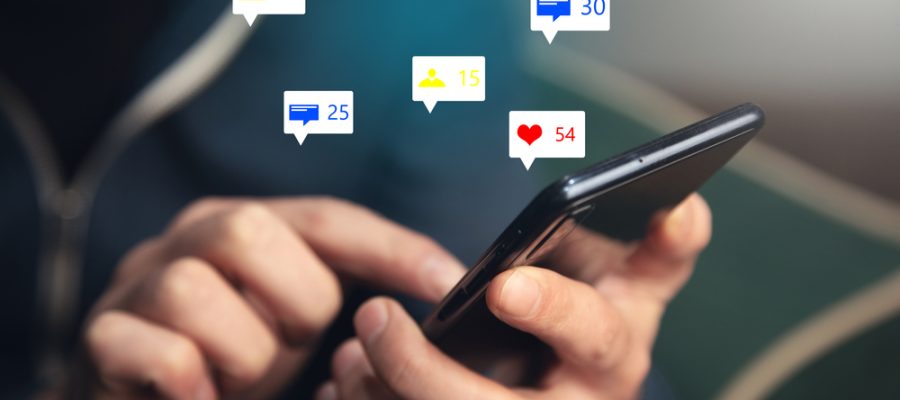 As a brand, you want to ensure your company brings communities together around your products and services. There's no better way to do so than with strategic social media content. 
At Dallas SEO Dogs, we don't just focus on your search engine optimization (SEO) but take a comprehensive approach to your marketing strategy and add our talents to social media and paid advertising.
Let's examine why content creation matters for your social media posts and what your team can do today to make social media content "sellable."
How Does Great Social Media Content Affect Your SEO?
Social media popularity doesn't directly impact your search engine rankings. However, social shares can impact your content's rankings through links, visits and other factors.
When your content spreads beyond your social pages, organic clicks increase engagement and, eventually, your authority on relevant search results.
How Can You Get Proactive With Your Social Media Content?
Social media content is so much more than posting your latest pictures or joke of the day. While common posts can entertain, they won't give your content strategy success on their own.
Here are six ways to stay ahead of the social media game with content that attracts engagement.
Start With Clear Content Goals
Before your start writing, think about the long-term goal of your posts. Planning is critical to your social media content's success. Brands join social media for several reasons, and they all paint a picture of how their content strategy should pan out.
Start by asking your team these questions to determine its social media goals:
Do you want to increase brand awareness?

Do you want your content to improve sales?

Is community engagement your end goal?

Is your search engine authority lacking?
The crux of your social media strategy should be that each post brings you closer to your final goals. Once you have specific goals, your content team has something concrete to brainstorm. 
Examine What's Working About Your New Content
Unless you're starting your social media page from scratch, you already have content that some portion of your audience engages with. Just because you're starting over with a new social media strategy doesn't mean you should ignore what's worked in the past.
Successful content could be what helps you determine the content goals we pointed out earlier.
Before creating new content, perform a social media and content audit across your pages. An SEO tool like SEMRush can quickly help you track:
Audience growth over time

Which posts received the most engagement over the years

Which posts increased your followers

What types of content wasted space on your pages
Knowing what works on your current social media can help you save time when mapping out new content in the long term.
Actively Make the Post About Your Readers
It's easy for social media to naturally become a selfish experience, even when you're appealing to an audience.
Always make your content about your readers. When you speak directly to them in the second person voice, it directly connects with readers and amplifies the odds of engagement. 
For example, if you're a plumber that implemented a new leak detection service, a post that reads, "Keep your home's foundation safer today with our new leak detection services," would be more attractive to a reader than "Great news! We now offer leak detection!"
The attractive post makes the service about its value to your audience, not simply stating you have a new service on your roster.
Keep Your Readers On the Edge of Their Seats
While curiosity isn't the end-all goal of your social media posts, it can go a long way to gaining site clicks from your channels.
Content attraction starts with an enticing headline. Something that entices curiosity is a great approach:
Create headers that indicate an information gap between readers and your latest expertise

Hint that your content can solve a nagging problem

Tease content that goes against comment industry beliefs and how an alternative approach could benefit your reader
Of course, curiosity only gets readers so far. You must ensure your final landing page content provides answers that make the mystery worthwhile. 
Put Quality Before Quantity
We've all been on business social media pages that post so often and so haphazardly that it's hard to determine the fluff from the quality.
Posting often isn't a crime, but make sure you post to your brand's social pages with purpose.
Before you post anything to social media, ask yourself how valuable the information is to your target audience.
Does your new content solve a problem for your audience?

Does your audience gain anything through engagement? (I.e., a contest)

Does your new content inform readers about something unique within your brand?

Does content expand audience knowledge about a popular product or service?
Consistent Voice is Key
A great social media page has one personality that readers will grow to trust and regularly engage with. Ensure your posts have the same voice with each piece of new content.
Also, make sure that your voice matches the industry you work in. After all, a shift of tone that doesn't jive with your industry could turn audiences off, decrease engagement and tank your search engine rankings. 
KISS (Keep It Simple, Simon)
Simply put, keep your language simple. You don't need to be Bill Shakespeare to incite action. Sometimes you need a couple of easy-to-follow words to gain clicks.
Create Social Media Content That Converts With Dallas SEO Dogs
Relevant and attractive content will take your brand far on search engines. If you don't have the time to spend on SEO and social media marketing yourself, let us help!
Dallas SEO Dogs is your partner on the journey to the top of search results. Our content creation, social media management, and paid advertising services help you stay on top of marketing while maintaining your daily responsibilities.
We want your social media platforms to boost your SEO success. Contact us today for a free consultation.