How to Best Prepare Your Site for Google's Latest Update
Posted - December 15, 2021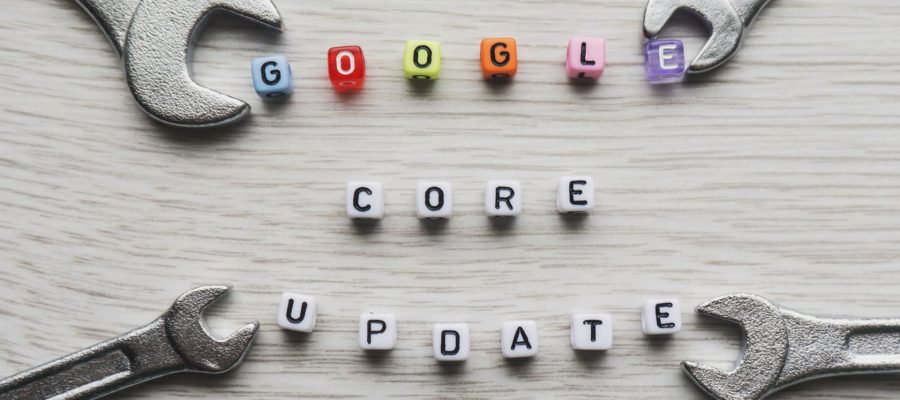 Google seems to enjoy dropping unexpected updates, with the most recent one rolling out earlier than users believed it would.
The December 2021 product reviews update dropped many sites in Google's rankings. Now those sites are trying to find a way back to recover their positions via search engine optimization (SEO).
At Dallas SEO Dogs, we understand that it's difficult to predict how a Google update will impact your site. Fortunately, as updates roll out, we can learn how websites can optimize and bring themselves back into Google's good graces.
Let's take a moment to examine the latest update, why it matters for users, and what we know you can do now to keep your site ranking well!
What Was the Latest Google Update?
The December 2021 Product Review Update was similar to an update Google rolled out back in April. According to Google Search Central on Twitter, the latest update targets English-language pages and will completely roll out over the next few weeks.
The latest update targets websites that offer review content and has the goal of promoting high-quality reviews that ensure users purchase reviewed products based on the most accurate authoritative reviews possible.
Why Does Google Care About Product Reviews?
Google's latest updates have all centered on making the search experience a more natural, trustworthy process for its users. Product purchases require users to let go of their hard-earned income. Therefore, if they make purchases based on product review searches, Google only wants to ensure that the results are the most accurate pieces of content that will lead to a satisfying purchase.
How Can You Optimize Your Site's Product Reviews?
While it's difficult to list off exactly how to protect your site from the update blues, we're fortunate enough that this update comes with a similar tone of updates past.
Here are some ways that you can best prepare your site for the journey back to the top of the search results.
Offer Links to Multiple Sellers
Although your review may be thorough enough for a consumer to make a buying decision on a specific product, they still may want to buy from a merchant of their choice.
In order to give the most comprehensive review experience, add links to multiple possible sellers of the product in order to give visitors the freedom of choice when making a purchase.
Providing options of multiple sellers improves the user experience of your site in the customer's eyes and make you an authority on the product in Google's eyes.
Create a Multimedia Experience
Multimedia like video and audio samples in addition to written content help add a boost to your reviews that give you even more expertise on the subject. This also provides an excellent opportunity to create authentic content that discusses your review of a product with your brand's own spin and personality on full display.
Switch From Blurbs to Long-Form Content
When most people think of reviews, short blurbs from sites like Amazon come to mind. If your website provides reviews on products in your industry, short blurbs won't help your rankings in search engine results.
As with any other piece of content on your site, search engines prefer reviews with long-form over short bursts of opinion.
Search engines view long-form content as:
Well researched and authoritative content
Relevant content
Comprehensive content that gives readers all of the information they need about a product or service
Accurately Describe the Product
As part of your long-form content, providing an accurate description of the product you're reviewing is key:
What are its dimensions?
How does the product work?
What problem does the product solve?
What are the physical features of the product?
How is the product different from other products of its kind?
What are the differences between the current product and earlier editions?
Going into detail about the product description also serves as the perfect segway to add in a video or photos of the product you're reviewing. Once again, the more detailed your review is, the more confident a consumer will be when purchasing the product.
Create Review Content After Using the Product Yourself
Never write a product review without first trying the product out yourself. By reviewing after using and studying the product for an extended period of time, you genuinely become an expert on the usefulness of the item.
This expertise helps create an honest, reliable review that goes beyond giving your random opinion on a topic and hoping that it connects with your audience. Experience humanizes your review and gives your readers something to believe in before deciding on a purchase.
Don't Be Afraid to Delve Into the Negatives
As much as you may want to give a glowing review of every product featured on your site, the truth is that there are bound to be pros and cons for every product.
Google and your site readers appreciate honesty above all else within product reviews. So, don't be afraid of hurting a manufacturer's feelings by bringing up any negatives you discover as you learn the details of the products you review. This honesty could be the key to bringing your site's rankings up after the latest algorithm update.
Create Content That Satisfies Google Requirements With Dallas SEO Dogs
If you've noticed a drop in rankings after a Google update, waiting around to let the problem fix itself will only result in disaster. The chances are that with a little content optimization, technical site work, and title and meta adjustments, you can quickly get back on the first page of search engine results.
However, putting in this work is a job in itself and that's where Dallas SEO Dogs is ready to step in. Our team of SEO specialists has the experience to help you recover from any ranking reduction (Update and non-update related). We've helped sites from across all industries make their way to the top of search results.
Schedule your free consultation today to learn more about how we can optimize your site to meet the latest Google requirements.