How To Hire An SEO Company That Suits Your Needs
Posted - July 3, 2019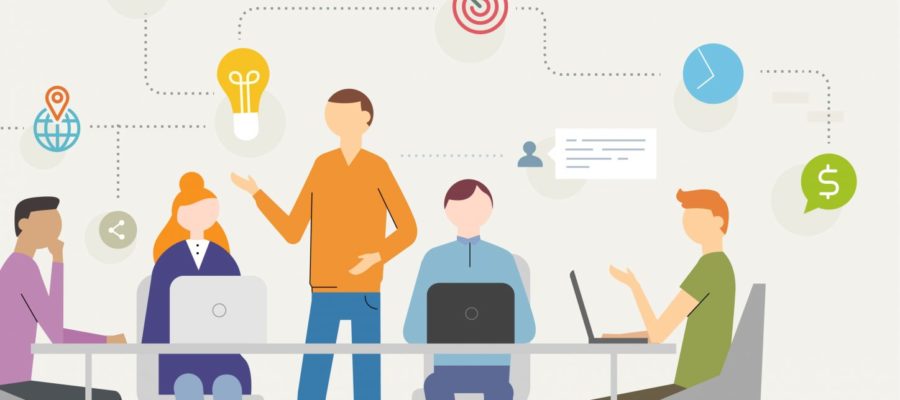 The decision to hire an SEO company can be one of the most rewarding business moves for a local owner. Search engine optimization—and local SEO in particular—can help businesses large and small create a long-term digital strategy with lasting benefits for your business. Some entrepreneurs new to digital marketing love the promise of SEO but have no idea where to start when selecting an agency to help them with search rankings. Here are some common steps your business can take to help you decide if the SEO company you're looking at is the best fit for your needs.
Remember, Nothing Happens Overnight
With SEO, one of the biggest mistakes a business owner can make is to jump into a contract that promises overnight success. SEO is not a magic pill for instant rankings. There is no blanket answer to how long it takes for SEO to have a significant impact. The factors include:
The quality of a site before services;

Current trends in your target demographic;

What your competition's rankings are; and

How open you are to implementing recommendations.
Sometimes fixes like title, meta descriptions, and citations can yield faster results, but overall, you must remember, SEO is a long-term effort that requires constant maintenance from an experienced team. Recognizing this as a business owner will set you up for success with your SEO company partner.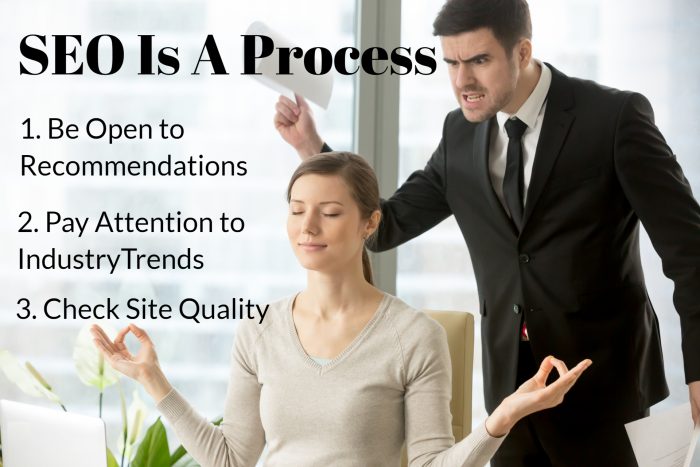 Avoid Signs of Black Hat SEO
In the SEO world, black hat SEO utilizes methods that are morally questionable efforts to get around Google's algorithms. Once Google finds out that these systems have been put in place, the damage done can be nearly impossible to fix. Guarantees of results in a set amount of time mean that you'll likely be either the victim of deceit or black hat SEO.  Google quickly penalizes sites that follow strategies like:
Keyword stuffing;

Purchasing or trading links;

Duplicate content;

Plagiarized content; and 

Ghost text.
If the SEO company you're looking at recommends any of these questionable 'too good to be true' strategies–RUN.
Make Sure Your SEO Company has a Wide Range of Expertise
A reliable SEO company will have experts in every relevant area of digital marketing. Above all, you'll want an SEO firm that can successfully track and measure the essential data that helps correlate digital marketing efforts with ROI. You'll want the company you select to be proficient in:
Web Design;

Review Management;

Social Media Advertising; and

Pay-Per-Click Marketing.
Reviews and Case Studies
Take some time to explore your potential digital marketing agency's site and Google reviews. Both the reviews and responses can be helpful. An agency confident in their results will also present case studies upon request. These are all great ways to get a sense of how the agency will serve your business. SEO is an important step in your business' evolution, so the extra effort is important.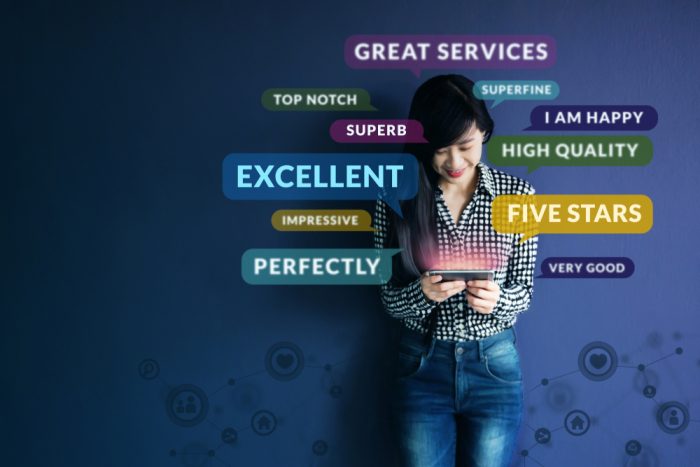 Ask the Right Questions During Your Consultation
Your SEO consultation is an important step in building trust with the agency that will ultimately guide your business to greater rankings. Now is the time to analyze them and to figure out their passion and fit for the project. Consider asking:
Do you guarantee results?

What kind of work have you done for companies like mine?

How often will we communicate?

What is the step by step rundown of your fees for services?
Meet with a Firm That Understands Your Brand
SEO is all about connecting your brand to a target audience that creates conversions. Selecting the right SEO company to do this job is not only essential but can be difficult for those new to the world of digital marketing. Don't let your business get tied up in a contract with an agency that only claims to know what they're doing. An experienced SEO agency like Dallas SEO Dogs will be able to help your business reach new heights in revenue growth through honest, up-to-date services that produce results.