How to Improve Your Google Ad Click-Through Rate
Posted - September 12, 2022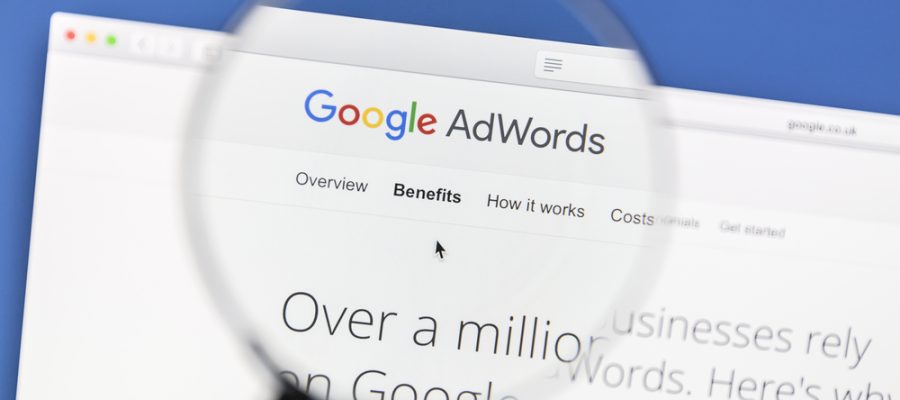 Google Ads are essential to a search engine optimization (SEO) strategy. The right Google Ad can connect your target audience to your brand.
Connectivity leads to clicks, conversions, and increased authority to your website..
However, what happens when your Google Ads stop converting and your ad quality score takes a hit?
Do you start from scratch? Can you optimize your current ads for rerouted success?
Let's get into why you should care about your ad's quality score and how our digital marketing tips can help you make the most of your monthly ad spend through increased click-through rate (CTR).
What is Google Ad Quality Score?
Your ad's build isn't the only factor that helps your ad rank in top search results. Google and other search engines also look into the quality of the keyword used in your ad and give each a quality score that improves or hurts your ad's ranking odds.
Quality scores rank between 1 and 10, with a good score between 8 and 10.
How does Google determine your quality score? Through three components:
The relevance of your ad
Your keyword's expected CTR
Your ad's overall landing page experience
Does the Quality of Your Google Ads Matter?
Aside from the obvious benefit of getting your ad ranked well and improving your industry authority, you want to keep your quality score up because of upcoming Google changes.
According to a message from Google, starting in October 2022, all ad destinations must adhere to The Coalition of Better Ad's Better Ads Standards.
Destinations that don't provide a satisfying experience will result in Google disapproving the ad.
What Are the Better Ads Standards?
Knowing the target standards behind the ads you make can bring you one step closer to ads that convert and increase search authority.
According to the official Better Ads Standards, aside from low-quality destinations, search engines will disapprove ads containing the following features:
Pop-up desktop ads

Video ads that auto-play with sound

Large sticky ads

Prestitial ads

Flashing animation ads

Ads with a countdown

Full-screen scroll-over ads

Ads with ad density above 30 percent
How Can You Improve Your Google Ad Quality Today?
Gaining an excellent quality score can help ads move away from the threat of disapproval. If you know your ad's quality scores or destination pages aren't in the position for approval, now is the time to make adjustments and take steps to improve your ad quality.
Take Advantage of Ad Extensions
Ad extensions can improve the quality of your ads because they make them look bigger and improve relevance to viewers. There are several types of ad extensions available, but some of the most common extensions that will enhance CTR and quality score are:
Sitelink extensions

that add relevant links to your advertisement

Callout extensions

that let you include more descriptive text in your ads that could be beneficial for seasonal campaigns or highlighting specific services your business offers, like "same-day shipping."

Click-to-text extensions

that put your mobile audience directly in touch with your team via pre-generated questions they can choose from and communicate with text.

Call extensions

that promote easy access to your brand for mobile users. Call extensions let users click on the number and directly connect to your team over the phone.
Double-Check Keyword Relevance
The relevance of your ad's target keywords is critical to its quality score. Using the right keywords and long-tail phrases can mean the difference between a great ad and an average one that barely performs.
Perfecting keyword relevance goes beyond performing keyword research and plugging in results into your ads. Some of the best ways to maximize your keyword relevance and improve ad performance are:
Ensuring your ad text blends seamlessly with target terms people are searching for helps prevent forced keyword usage and makes your ads conversational, relatable, and inviting.

Grouping keywords by a theme creates a hyper-focus on the type of product or service you are targeting. For example, if you sell athletic wear, you could create separate keyword groups for "golf clothing" and "hoodies." Creating keyword groups can improve ad relevance, increase quality scores, and lead to successful engagement. 
Create a List of Negative Keywords
The keywords you want to rank for aren't the only ones to consider during your campaigns. Including negative keywords or the keywords you don't wish to rank in your ads can vastly improve your ad's CTR.
Adding negative keywords to your ad campaign ensures your ad reaches the audience it needs. You're paying per click. So, you want to be sure that every click you compensate for is relevant and doesn't result in an unsuccessful impression.
Update Your Landing Page to Match Your Ads
Especially concerning the latest updates from Google, checking in on the quality of your landing pages can be the make-or-break action for your Google Ad success.
You could have the most attractive ad on the internet, but a subpar landing page could be detrimental to your CTR. 
Keeping the helpful content update in mind, make it your goal to review your landing pages and ensure they are also beneficial. 
Some of the ways you can update your landing pages and avoid ad disapproval are:
Ensure the page your visitors land on promotes the content from your ad. Thus, sending clicks to an exterior remodeling page won't be ideal if your Google Ad offers roof repairs. Giving your audience what they're looking for often results in positive engagement.

Ensure the landing page follows through on the ad's call to action. If your advertisement offers a seasonal discount on plumbing services, your landing page should also discuss the advertised discount.

Check your landing page's loading speed. If it drags, your audience is bound to leave, despite the quality of your Google Ad.

Test your landing page's mobile-friendliness. Mobile navigation is where most people will click on an advertisement. So, your landing page must instantly format to any mobile device that loads it.
Give Your Quality Score a Boost Today With Dallas SEO Dogs
If you know it's time to improve your ad's quality score but not where to start, Dallas SEO Dogs can help! 
Our team of digital marketing gurus can help you craft quality ads and engaging content and optimize current marketing campaigns for success.
Contact us today to learn more about our services and schedule your free consultation.