How to Resolve Your SEO Burnout
Posted - November 17, 2021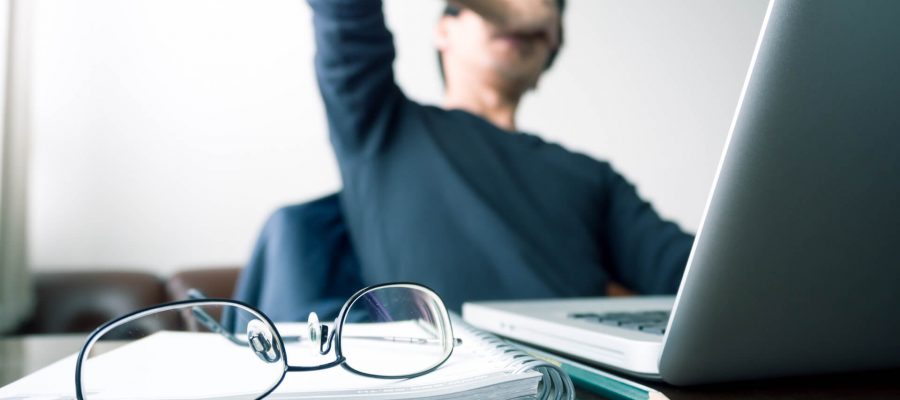 Search engine optimization (SEO) can be a complex and time-consuming process. When an organization builds a site and tries to handle its SEO first-hand, the constant attention the campaign needs can be overwhelming. It can even cause some to abandon their SEO progress.
As professional SEOs, the team at Dallas SEO Dogs understands that SEO burnout is a real thing that can harm your site's rankings in the end. 
Let's take a closer look at why SEO management fatigue happens, and what steps you can take to recover from stress and kick your efforts back into high gear.
Why Would You Get Burned Out on SEO?
SEO isn't just a one-size-fits-all solution for excellent search engine results. Every site is unique, every industry has its own target keywords, and audiences' tastes are always changing. Add content creation, optimizing the title and meta tags, and improving technical SEO, it's easy to burn out and give up—especially if you're trying to do it all in-house.
5 Ways to Recover from SEO Burnout
SEO burnout may be real, but there are several ways you can mentally, physically, and emotionally recover. We normally delve into the more technical and on-site aspects of improving your SEO, but let's take a moment to help you reconnect with making your website the best it can be.
1. Remember that SEO is Never Guaranteed
With constant changes in audience preferences and Google's algorithms, there is no guarantee that you'll rank number one for a specific keyword. 
Going through the effort of optimizing your website and creating original content can be extremely frustrating when your site either moves nowhere or drops in rankings. 
Google has a huge number of ranking factors that can leave your SEO practices looking sluggish or ineffective.
If you find your passion for optimization waning, now may be the time to step back and make some lemonade out of your lemons.
Take a look at your site and ask yourself these questions:
What can you learn from these SEO setbacks? 

How can you use the knowledge you've gained to bring your site even one step closer to your final goals?
Once again, slow and steady wins the race—and even then, long-term success with SEO is never guaranteed!
2. Let Experts Review Your Analytics 
Scouring through data analytics when you're seeing minimal results can leave you stressed out and ready to drop your SEO plans.
The less you have to sort through your site's analytics, the better. Figuring out numbers and terms that don't make sense can be a beating! By stepping back and letting an SEO team handle your analytics and the plan going forward, you can relax about your SEO progress and focus on using your strengths to make an impact on your business.
3. Keep Novices From Influencing Actions
If you find yourself having to constantly go back and fix another person's SEO mistakes, burnout is inevitable. Not only is your staff unlikely to have technical SEO knowledge, but they can also cause damage to processes you've implemented that were working.
In order to alleviate the stress of fixing well-intentioned team members' mistakes, assign an official SEO team to implement your SEO strategy. From content creation to general on-site optimization, professionalism matters.
4. Network with Professionals Facing the Same Problems
Trust us—you aren't the only one facing SEO problems that are wearing down the soul. Sometimes it can be helpful to just talk to other members of a like-minded community about your SEO issues.
Not only is talking it out a great way to lighten the load on your shoulders, but you may even pick up some helpful tips in return.
5. Stop Trying to Perform Your SEO on Your Own
Finally, as great as it is to take pride in your entire business, managing all of the moving parts of an SEO strategy can be too much work for someone just learning the basics.
Wearing yourself down too early by trying to do too much usually leads to abandoned efforts and never achieving what could have been.
The best step towards getting back into the SEO game as a beginner is to examine your budget and hire a third-party SEO company to help you out. Even if you want to be in charge of some aspects of SEO, professional help can ensure that each of the moves you make will be the right ones. 
Recover from SEO Burnout With Dallas SEO Dogs
If you've tried some of our recovery tips and still feel stressed about your SEO, it may be time to call in the big dogs.
Our team of experts can help you take your mind off the technicalities and provide your site with the optimization, content, and technical support it needs to succeed.
Contact us today to learn more about our services and schedule your free consultation with a member of our team.