How to Use Press Releases to Bolster Your SEO
Posted - February 13, 2023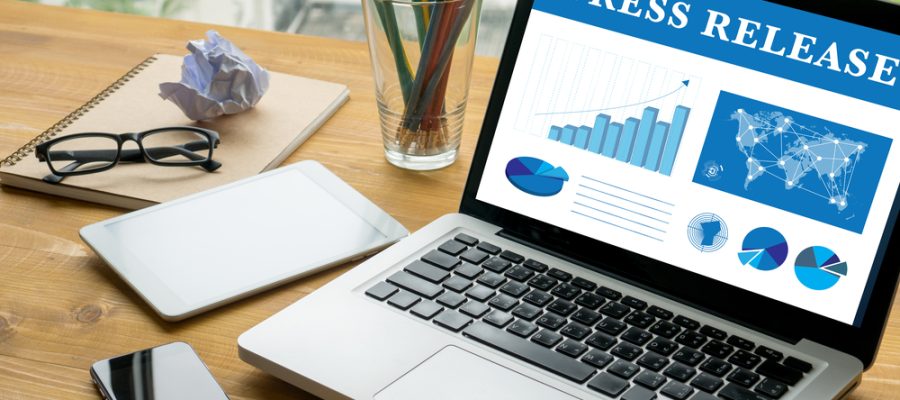 Throughout the history of advertising and peaking audience interest, press releases have been a staple of major company announcements. For search engine optimization (SEO) purposes, are press releases still beneficial?
Dallas SEO Dogs strives to use SEO best practices. in our opinion, press releases remain a powerful tool for modern SEO—even in the age of digital media. 
Press releases don't just help get your company's message out to the public. They can also be an effective way to drive organic traffic and boost search engine rankings.
When done correctly, press releases can generate high-quality backlinks as well as increase visibility for a website on SERPs (Search Engine Results Pages). 
Let's take a closer look at how, combined with other SEO strategies such as content marketing and social media presence, press releases can provide an extra layer of optimization that will help position your website at the top of SERP rankings.
What Makes a Good Press Release?
Before we dive into the main SEO benefits of a press release, let's examine what makes an effective one! We firmly believe that great content is a cornerstone of marketing success, and this rule of thumb applies to press releases.
A good press release should contain well-written, engaging content relevant to the discussed topic. It should be concise yet informative and quickly capture the reader's attention.
A great press release even has SEO in mind during creation. The content should also include solid keywords and phrases to help boost SEO rankings and generate organic traffic from search engine results pages (SERPs). 
A good press release should also provide links to your website or other related websites for additional information. 
Including images or videos can add an extra layer of engagement for readers and even give your SEO a nudge in the right direction through alt-text optimization.
Now that we've gotten what makes a quality press release, let's learn how to use a press release to bolster your SEO.
Interest in Your Brand is Always Great for SEO!
A strong and engaged brand following is excellent for SEO because it can lead to more shared content, increasing brand visibility and higher organic search rankings. 
Press releases are a great way to communicate with consumers, increase interest in your products and services, and build relationships.
When audiences build interest, the buzz starts flowing eventually, your press release and related content will make its way to target audiences beyond your loyal customers. 
Increase Your Site's Link Portfolio
Link building is one of the best ways to build authority across your site and increase your total rankings on SERPs. When a press release uses high-authority links to stress its message, it also promotes an excellent tool for backlinking in SEO.
When your press release links to authority .gov, .edu., and .org sites, this creates an opportunity for brands to earn quality backlinks from authoritative sources. 
Remember, the more authoritative your brand comes off, the more people will trust your brand, and the higher you'll start ranking for desired keywords.
Keyword Use Increases Visibility in SERPs
Keywords! Yes! Let's get into that vital part of press releases and SEO.
Including strategic keywords in a press release is an effective way to boost SEO. By including relevant keywords and phrases in press releases, brands can increase their visibility on SERPs, resulting in more website visits and organic traffic. 
When used correctly, keywords can help create backlinks from authoritative sources, further enhancing SEO rankings. 
More Visibility for Search Index Crawlers
Your press release is another piece of content added to your arsenal. When you create a press release and spread it around the internet, Google crawlers can index it and start ranking your press release with relevant search results and keywords.
A well-crafted press release serves as timely and valuable content, which is especially important for ranking across search engines.
So, get your site more visible today! Create press releases whenever possible to give your brand a content boost that improves audience and bot exposure.
A Great Press Release Creates Authority
A well-crafted press release can be an effective tool for businesses to prove their authority on a new product or service. Companies can demonstrate their expertise in the field by combining industry keywords and phrases and personal experience with a product or service. 
Press releases offer companies the opportunity to showcase their knowledge of the market while also providing valuable information about their products and services. 
This helps build trust with potential customers and will likely increase conversions for any given product or service. Overall, creating great press releases is a powerful way for companies to boost organic traffic and prove themselves as industry leaders.
Give Your Marketing the Visibility it Deserves With Dallas SEO if Dogs
Whether you utilize press releases or more modern SEO techniques to get the word out about your latest achievements, having an experienced SEO team on your side can make your marketing easier.
Our team of digital marketing experts can help you craft original content, distribute it to your target audience, and get your site ranking.
Schedule your free consultation with a member of our team today!