Do Companies in Your Industry Need Professional SEO?
Posted - March 23, 2022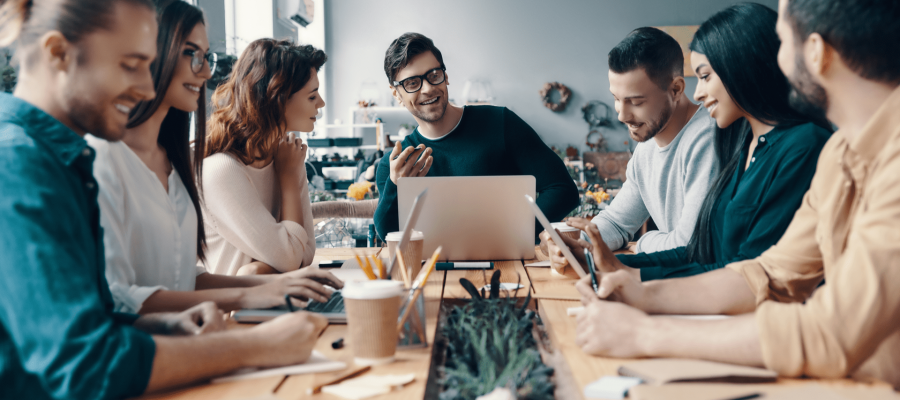 As a digital marketing firm, search engine optimization (SEO) is one of our core competencies. Dallas SEO Dogs team knows that businesses in almost every industry can benefit from SEO services.
Some companies (especially those with very high competition) don't have the patience for SEO. Their tendencies to DIY are understandable. Still, professional SEO services can help brands grow in virtually every industry.
Let's dig into a brief overview of why SEO matters to so many industries and which industries (most likely yours) can benefit the most from professional services.
What is SEO and Why Should You Care?
SEO is the process of optimizing your website to the point that your work adds value, improves the user experience, and keeps visitors on your site long enough to interact with your business and convert.
Through optimization efforts like content creation, keyword research, technical SEO, and reputation management, SEO can bring about several benefits for the brands that implement it.
A Great Strategy Improves Your Authority
When your strategy focuses on creating excellent content that hits all of the right keywords and answers the most common questions about your industry, Google and your audience will quickly view you as a point of authority in your industry.
Whether your focus is education, entertainment, or a mix of both, an SEO strategy can help you achieve your goals and improve your reputation throughout your local or national communities.
Improved Authority Garners Higher Ranking
As you increase your brand's authority, Google and other search engines will begin to take notice. When they crawl your indexed pages and find your site is an optimized information powerhouse, you'll begin to rank higher on relevant search results.
Higher Ranking Leads to More Business
As your site's rankings improve, so will its overall visibility when a user performs a search that's relevant to your pages. When this happens, all of your efforts are likely to come together. More people will visit your site, your excellent optimization will reduce your bounce rate, and your captivating content will guide users down the marketing funnel towards a conversion that leads to money in your pocket!
What Industries Benefit the Most From SEO?
It's obvious that SEO is an important practice for any industry, but there are some that can massively benefit from a professional SEO strategy! Let's take a look at them now!
Home Services
Home services like roofing companies, plumbers, lawn care companies, and more can gain a lot of business traction through SEO services. Most people that require home services usually need them as soon as possible and are likely to go with one of the first options they find in an online search.
If you don't have an online presence that gets your business showing up on the first page of search results, it's going to take a lot of word-of-mouth to gain new customers. At the rate business moves in the digital era, standard word-of-mouth doesn't cut the mustard anymore, and your painting, plumbing, or landscaping business will lose out on important jobs if it doesn't rely on SEO practices like social media engagement and updated Google Business Profiles (GBP).
Restaurants
These days many people order their food for delivery, and it's even more important for a restaurant to have an online presence. Walk-in customers alone won't keep the lights on. So, restaurants that want to remain relevant will have to practice lots of local SEO that helps them rank for location-centric keywords that result in more search result opportunities and more online orders.
Online Businesses
Without a brick-and-mortar location to fall back on, running an online business without SEO backing it up is a recipe for disaster. When it comes to your online business, credibility, reputation, and visibility are essential for the success of your brand.
When 100 percent of your business relies on online success, SEO services that manage the essentials of your strategy help keep your business thriving in an on-demand world.
Professional Services
Professional services like accountants, financial advisors, and IT services usually offer their contract services online, nationwide. Much like online businesses, these types of services rely on SEO to reach their target customers in what is typically a very saturated market.
Consistent SEO is literally a full-time job (just ask us!). So, having a professional team on your business side can improve the visibility of your site and help you gain local and national long-term customers.
Healthcare Providers
Healthcare providers and dental professionals rely on reviews to bring new patients to their office and need relevant content to keep current and new patients informed and trusting of their practices.
SEO services like reputation management and content marketing help accomplish these SEO needs and do so without adding extra stress to a healthcare provider's daily obligations.
Legal Professionals
If there is an industry that relies heavily on SEO, it's the local legal professional sector. Most of these professionals work in highly concentrated metropolitan areas that are full of local competitors offering the same services.
SEO with legal professionals mainly revolves around a constant content release schedule. In order to attract desired demographics in their area, content must both answer specific questions potential clients may have about a subject, and provide resources for people wanting to move forward with their particular legal process.
In order to successfully accomplish content marketing in the legal field, it's going to take a lot more than a couple of blogs a month. Some legal professionals we work with utilize our blogging services 12 times a month or more. So, with that much content output on the line, it's clear that SEO services are a necessity when trying to dominate your local industry.
Dominate Your Industry Searches Today, With Dallas SEO Dogs
If you are ready to take your business to the top of its industry, Dallas SEO Dogs is here to help you find your footing.
We are a team of professionals that focus on improving all aspects of our client's online presence. From unique content creation to consistent technical support, trust us to be your guide on your SEO journey.
Contact us today to schedule your free consultation with a member of our team.