July 2022 SEO Round-Up
Posted - July 29, 2022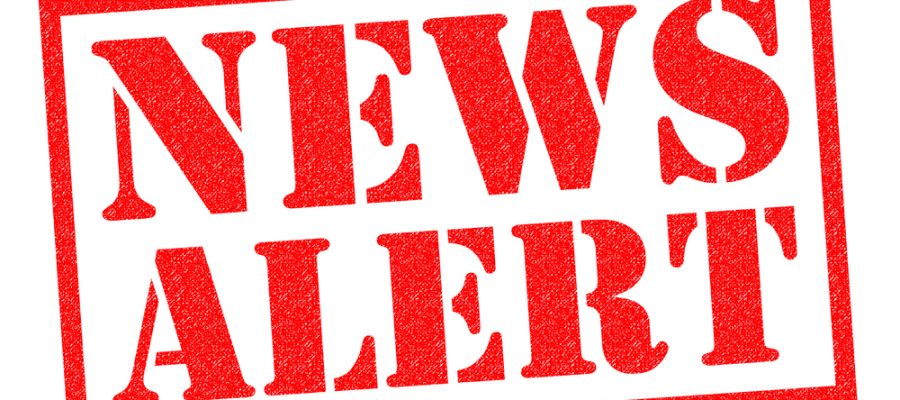 It's the end of the month, and it's time for us to take a step back and look at the search engine optimization (SEO) landscape and happenings from the last few weeks.
July's SEO roundup includes some Google and social media changes that could improve engagement and benefit your bottom line.
Let's look closely at the top SEO updates we've uncovered in the last month.
Automated Messaging Could Improve Your Local Authority
Every business online would love to have the time to answer every question online users have. Unfortunately, most don't. This leaves many basic questions unanswered, audiences feeling ignored, and potential business lost.
Google Business Profile recently added a new feature to its toolbox that lets businesses answer more questions with fewer resources.
Most audiences ask businesses questions on Google Search and Google Maps. Google knows this and wants to help businesses answer questions easier. 
Now, under GBP's FAQ section of messaging, business owners can suggest what questions customers can ask when they initiate a chat. 
Some of the most common questions this feature can help answer are:
Company hours

Business location

The history of the business, etc.
Business owners can create up to 10 questions, each with a 40-character limit. The answers in the FAQ have a 500-character limit.
Why Should You Care?
Customers want answers to their questions as fast as possible. If your business takes days to answer the basic questions, you'll lose audience interest quickly.
If you rely on automated FAQ messaging and answer the questions customers love to ask, you could provide instant gratification, build confidence in your brand, and over time, increase your online authority.
Google Ads 3 New Tools, Simplifying Ad Creation
Ad creation is something that all businesses can benefit from. Recently, Google launched three new ad creation tools to make ad creation and business collaboration easier.
Asset Storage and Organization
Google's Asset Library simplifies how a team shares images and videos for multiple ad campaigns. With the Asset Library, all images and media are in one place where colleagues can easily drag and drop them into any ad content they create.
Currently, the Asset Library is available for:
Discovery

App

Performance Max

Local Campaigns

Display Campaigns
Ads Creative Studio for YouTube
Google Ads Creative Studio lets advertisers create several display or video ad versions for the ultimate audience customization experience.
Ads Creative Studio's latest feature lets advertisers use their simple process to create videos for YouTube. Through this latest feature, creators can produce quality video ads within minutes. 
Like the templates on standard Ads Creative Studio, the YouTube feature's templates aim for results-driven success on the platform.
According to the official announcement from Google, advertisers can use their YouTube ads within any campaign that includes video.
Voice-Over Ads
According to Google, videos with voiceover often drive better performance. So, Google launched an easier way to create voice-overs for YouTube videos.
All users have to do is access the feature in the Asset Library, type their script, and select one of seven voices to use for their voice-over ad.
Currently, the feature works in the following languages:
English

Spanish 

Filipino

French

Hindi

Indonesian

Korean 

Malaysian

Mandarin

Swedish, with more options coming in the future.
Instagram Reels Updates Spark Further Creativity and Engagement
Instagram reels are an amazing feature that lets advertisers and users engage with the spectrum of the social media channel in quick 15-second bursts. Reels are a great way to grow your brand's reach, and Instagram has added further updates to generate even more creativity.
Some of the latest reels updates the platform rolled out are:
Enhanced remixes that let you react to other reels

New templates that let you record reels simultaneously from your front and back phone cameras

New templates with pre-recorded audio clips

Automatic conversions of videos shorter than 15 minutes into reels
Rumored Fake Reviews Disrupting Local Service Ads
This story is developing, but we think it's important to speak on. According to a Tweet from Len Raleigh, spam listings loaded with fake reviews have made their way into Google LSAs. Terms like "divorce attorney" display results that don't seem genuine, which concerns many SEO experts.
The big problem with this is that Google claims to vet LSAs. However, if it turns out that there are, in fact, several LSAs with fake reviews making their way onto search results, we wonder if this issue could permanently damage the integrity of LSAs.
Stay Up to Date With the Latest SEO News With Dallas SEO Dogs
We say dive head-first with the best if these updates have encouraged you to take the plunge into digital marketing. At Dallas SEO Dogs, we are a team of SEO experts that stay up-to-date with the latest industry trends and help our clients successfully navigate SEO challenges.
We work with all industries and know we can help you meet your strategic needs. Contact us today to learn more about our services and schedule your free consultation with a member of our team.