Marketing Ideas to Help Minimize the Impact of the Coronavirus Pandemic on Your Business
Posted - March 18, 2020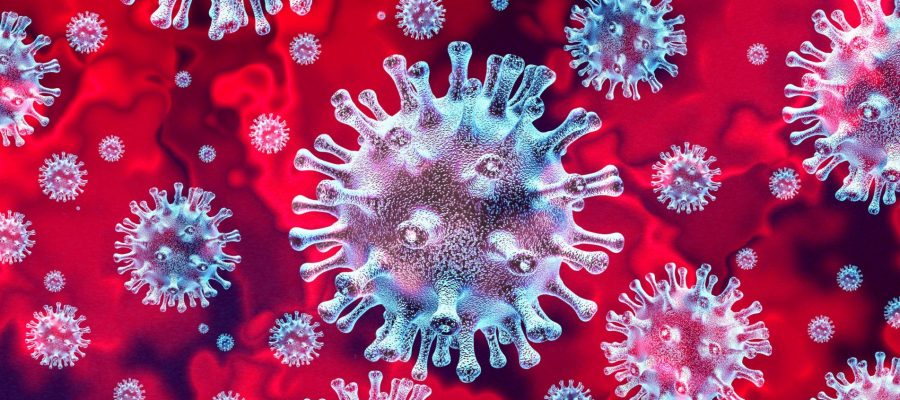 Over the past week, COVID-19 (Coronavirus) has changed life as we know it. School districts and sports leagues have shut down indefinitely. The White House has issued guidelines limiting gatherings to 10 people or fewer. More and more companies are asking employees to work remotely. If your employees can't work from home, or your business will be severely impacted as customers decide to stay at home in the coming weeks, don't give up. From reinventing your website to performing general search engine optimization (SEO) maintenance that you usually wouldn't have time for, there are several ways to boost your brand when customers aren't knocking at the door.
Create Multimedia Content and Stay in Communication
While people are stuck at home, they're going to be overly reliant on the internet for entertainment and information. Therefore, now is not the time to cease communication on important platforms like Facebook, Twitter, YouTube, and Instagram. Take some time to create informative videos about your product and how it could benefit people during their time of need. This could not only brighten up their day, but could also help you boost the popularity of that delivery service we discussed earlier. Now is also the perfect moment to get caught up on review management. Respond to your positive and negative reviews, report obvious fraudulent reviews, and generally help yourself put a personality behind your brand. Even this seemingly minute level of communication can give your business a way to utilize helpful keywords while staying in front of an audience that isn't leaving home anytime soon.
Consider New Markets and Services
Since many people are self-quarantining, companies that offer delivery services will start to thrive. So, if your brand hasn't delivered or offered shipping or virtual services in the past, now would be the time to get into the e-commerce game. Today's culture thrives on instant gratification. If you start marketing quick-delivery services now, you might find that it benefits your brand well beyond the current troubles.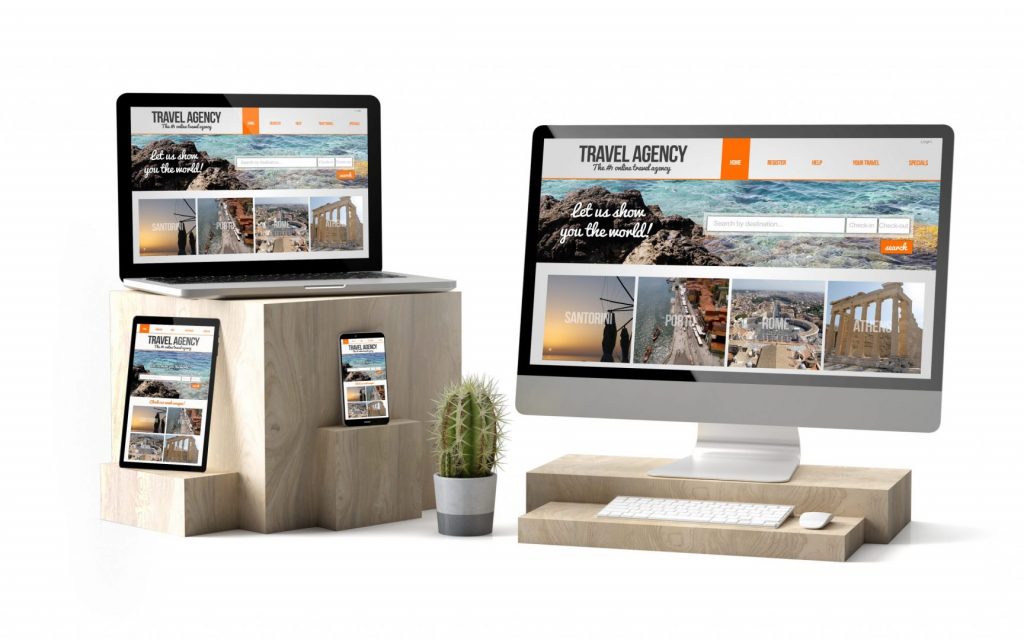 Redesign Your Website (Finally!)
If your shop is temporarily closed (or business is just slow), the next couple of weeks might be a perfect time to start working on that site redesign you've been putting off. While your employees may be on leave, we guarantee that your local digital marketing teams are ready for action. Recently, Google has made several updates on how its crawlers interact with website content. A site redesign can help your brand step up its game and become more user-friendly and approachable to potential customers that are making post-pandemic shopping plans. Putting the effort into a site redesign can help your brand benefit from its time away from the limelight. Some of the benefits to updating your website include:
Increased search engine friendliness
Improved customer communication
A faster website and improved user experience (UX)
Increased online sales
Update Your Content for the Times
Not only should you go through your site and optimize content to meet Google's BERT and MEDIC update requirements, but you should also consider how you can update your content for audience relevance. Answer engine optimization is essential to rank on Google, so reposting older content or updating your blogs to answer specific and current user questions will help keep your business at the top of audience searches.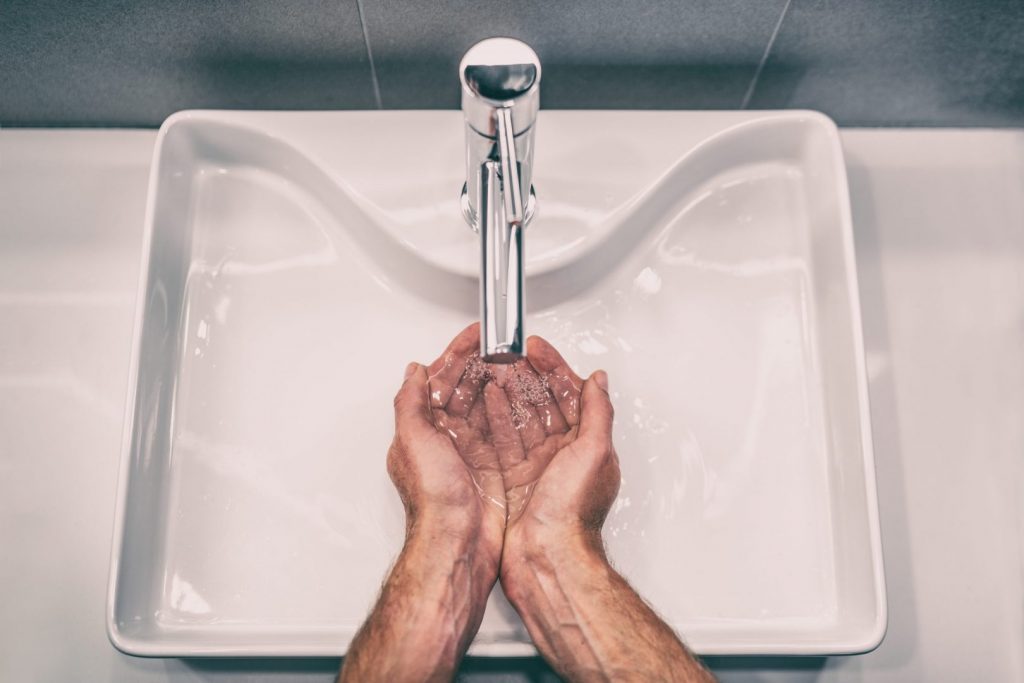 Let Customers Know You're Taking Every Precaution
Especially during this time, your loyal customers will want to know that you're doing your best to keep your brand and community unaffected by the virus. Let everyone know that you're taking extra care to keep your work environment clean, your employees safe and that your products will be delivered with the utmost care. Messages through email, blogging and social media can help lessen their concerns.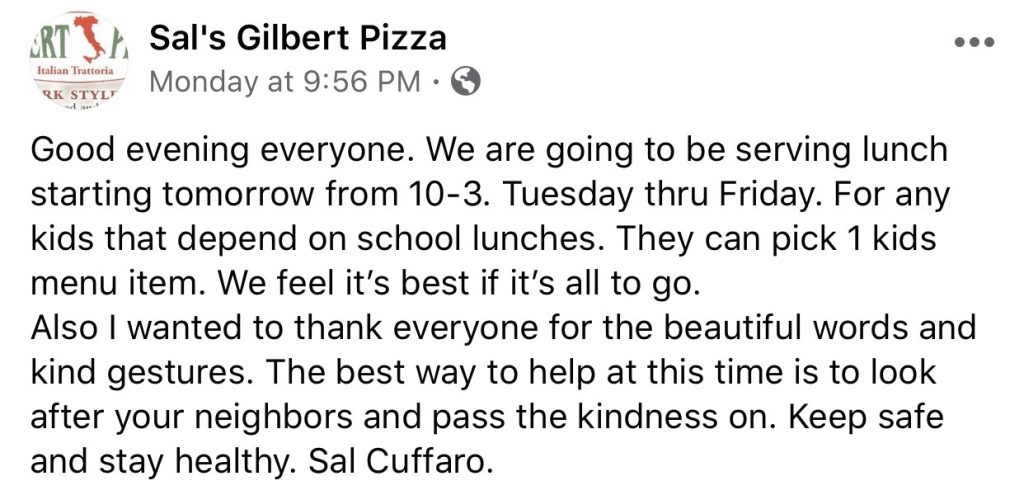 Think of Ways Your Brand Can Give Back
While this is a stretch for some companies, consider putting some of your marketing funds into giving back to the community. For example, Sal's Gilbert Pizza in Arizona has made the effort to offer free grab-and-go pizza meals for students who rely on schools to get some of their daily core meals. Another way that an even larger organization is giving back can be seen through the NBA and the stadiums that would have been hosting their games. In a specific example, the Los Angeles Staple Center had over 7,000 pounds of excess food that were going to go to waste in the shutdown. So, they created plates and donated all non-alcoholic products to local homeless shelters. We guarantee that these businesses will be remembered for their effort, and you could be for yours! Brainstorm with your staff about safe, effective ways you can impact the community and then spread the word on social media and across your website!
Take Precautions, But Keep Making Progress
These next few weeks are going to be a learning experience for all of us. However, while you're taking the essential precautions, remember, there are still ways you can keep your target audience informed and interested. Stay safe, and let us know if we can help you in any way.