Put Your Social Media in One Place: Holler for HootSuite
Posted - June 28, 2013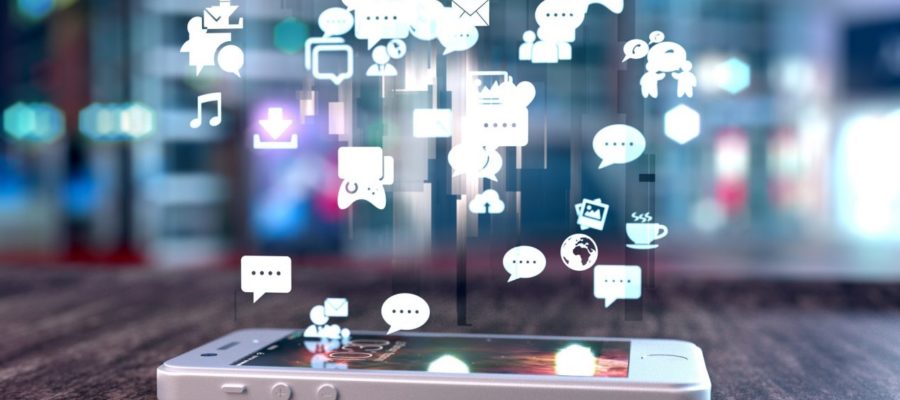 In our second to final update for June's "Social Media Month", we're going to discuss how to integrate all your social media applications and profiles onto one platform. There are a few ways to do this, but we highly recommend organizing all your social media profiles by using a site called HootSuite.
HootSuite works mostly because of its easy to navigate dashboard. Hootsuite also works by allowing the addition of new sites and platforms as apps; their app directory is a collection of extensions and applications that HootSuite users can add to their dashboard to create a customized experience. These apps are built and maintained by 3rd party developers expanding the social content ecosystem of HootSuite. This implementation gives you total control over what to post and when to post it, all from one simple interface. Hootsuite takes every social network you can throw at it – Twitter, Facebook, G+, LinkedIn, Foursquare, Evernote, Instagram, Pinterest, and more, allowing you to control your content through one website.
The first tab, seen in the photo above, "curt green" is our home page, which lists the entirety of social networks currently connected to Hootsuite. The second tab, Streams, will display the news feeds of all friends and followers across those social networks. This means that not only can you customize what your customer's see, but also customize your social media experience, and examine what is trending across certain social media platforms.
This is where things get interesting. The publisher, along with my favorite feature – the Hootlet button – allows users complete control over when something is posted, where it is posted, and how it looks. Need to customize the content of a post because Twitter and Facebook function differently? No problems with Hootsuite. The Hootlet button will save you time when sharing social content. It's a valuable asset because it allows you to share links easily. As an extension for Chrome and Firefox browsers, the Hootlet button automatically takes content you want to share and pops it into a message, ready to go. No need to leave the web page. Plus, with one click, you can AutoSchedule your posts, ensuring that your links are shared at optimal times. If you're going to use the Hootlet button, or compose any content with HootSuite, we highly recommend a preview image to be available for sites that are optimal for it i.e. G+, Facebook, and Pinterest.
Along with a great Analytics page and additional ways to keep track of work, contacts, profiles, and more, HootSuite let's you share what's on your mind without endless open tabs or painful login processes. With Hootsuite, all the tools you need to share with the Internet and examine your impact are right there for you, ready to go.
As you can see, you can draft and schedule content directly from the top of HootSuite's dashboard at any time. Note the cameo appearance of the Hootlet button up top – Love that thing.
But the biggest reason we've decided to highlight HootSuite is that yesterday they announced the Hootlet Chrome browser extension has been updated to support adding RSS Feeds from web pages directly into streams in the HootSuite dashboard.
Before media was social, RSS was used to consume content. But now social media managers and marketers are using RSS Feeds to find and share media to social networks.
With Google Reader set to shut down on July 1st, HootSuite's made the right call by integrating RSS capabilities into their site. RSS feeds are still a powerful solution for finding and bringing content into the dash from around the web, but also for managing and providing other people with a summary or update of your website's recently added content, automatically.
Hootsuite provides everything you need to control your social profiles, business pages, company profiles, and more, from one location on the web. This is why it earns our endorsement as top platform for combining, contributing, and examining your social media presence all in one place.
Read more in-depth about HootSuite's integration of RSS Feeds into their dashboard here, and keep checking back on our blog frequently for what the Dallas SEO Dogs dig up next!