How To Emphasize Authority in Your SEO Content
Posted - January 24, 2023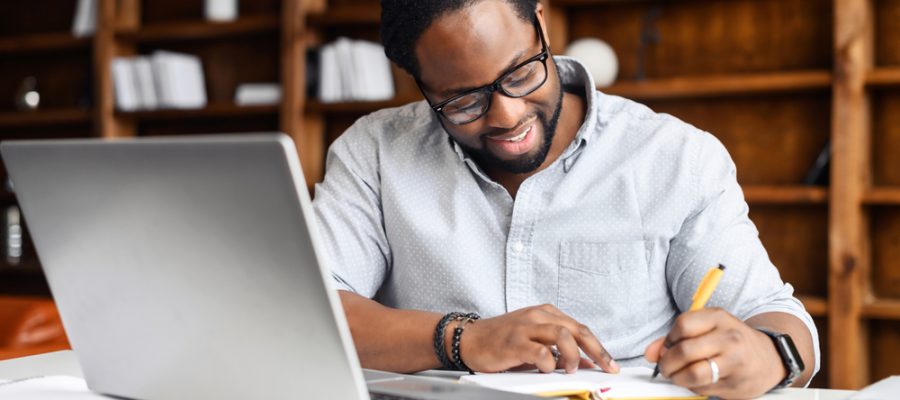 Over the last few years, expertise, authoritativeness, and trustworthiness, AKA, E-A-T, have been the primary goal for search engine optimization (SEO) content writers to meet Google's standards. If you don't create content with these three components in mind, you are likely creating content that doesn't resonate with or attract readers. On top of that issue, it's probably not even ranking well.
Today, let's take a moment to explore authority in the E-A-T equation. We'll examine why it matters and what you can do to ensure your future content.
Why Does Authority Matter?
Your goal as a content creator should be building trust with a target audience that leads to conversions and return sales. Using authority in content establishes your brand as a source of trustworthy information on the web.
This authority boosts credibility with search engines and readers alike, which leads to increased site visibility.
So, how can you give your content the authoritative boost it deserves? Let's dig into the details!
Keep Your Topics Relevant
Creating content relevant to your reader's wants and needs gives it a substantial boost of authority. This means taking the time to research and write about relevant and timely topics.
Relevant topics let readers feel informed and confident when interacting with your blogs or service pages. When researching relevant topics, there are several ways to uncover topical content, such as the following examples:
Monitoring keyword trends

through SEO-driven programs like SEMRush

Visiting subreddits

in your industry where customers and professionals discuss the latest buzz

Creating polls on social media

that give you a specific idea of an audience's take on a topic

Monitoring online Google and social media reviews

to determine current pain points for customers in your industry
Keep Your Sources Authoritative
Using authoritative sources for content is a crucial component of SEO success. It helps establish credibility and trust with search engines and readers because it adds value beyond your own words.
Quality content that includes authoritative sources as external links also helps to build relationships with customers, as it shows that you are knowledgeable about your industry.
What Counts as An Authoritative Source?
While you may be eager to promote your best friend's unknown brand as a source, this one will not give your content authority. Government sites and academic sources like white papers are examples of authoritative resources you can use to provide the value of your ideas and prove your industry expertise.
Put the AUTHOR in Authority
Adding yourself as an author to your content is one of the best ways to increase its authority.
Although it can seem minor, including your name, credentials, and other personal information in content pieces gives readers a better understanding of who you are and what you stand for.
This builds trust with potential customers because they know someone knowledgeable created the content they enjoy.
Additionally, search engine algorithms can detect this extra layer of detail in your content which could boost its ranking on search engine results pages (SERPs).
Ultimately, adding yourself as an author to your content makes it more legitimate and trustworthy in the eyes of both readers and search engines alike.
Keep Your Media Varied
Remember, different people absorb valuable information in their own way. This means that if you want your content to scream "authority," you need to include a variety of media within the content to attract readers from all walks of life.
Visual media like images, videos, and infographics help engage readers by providing visual elements that can break up the text and make it more interesting.
It also increases the chances of people sharing your content on social media platforms which can help you reach a larger audience and increase your authority.
Additionally, using different media types allows you to convey complex information in an easy-to-understand way. It gives your content an air of expertise that captures reader attention and boosts engagement rates.
Take Advantage of Headings and Subheadings
Headings and subheadings are an essential part of creating content that is authoritative for SEO. They provide structure to the page, making it easier for readers to skim and quickly find the information they're looking for.
Keyword-rich headings and subheadings act as signals to search engines that help them better understand your content, which can lead to higher rankings on SERPs (search engine results pages).
Using headings correctly also helps break up large blocks of text into smaller sections, making it easier for readers to digest the material. This can lead to extended engagement, spread awareness of your brand, and an inherent increase in authority.
Monitor Your Success
Monitoring SEO analytics is an essential part of improving your website's authority. By analyzing your content's performance, you can better understand what works and what doesn't.
This information lets you make informed decisions about future content creation and optimization efforts.
With regular monitoring on your side, it becomes easier to create high-quality content that will help boost your website's visibility, improve engagement, and add authority across search engine results pages (SERPs).
Keep Your Content Authoritative With Dallas SEO Dogs
We get it; not every business owner is a writer. However, letting lackluster writing keep your site from industry domination isn't fair for the hard work you've put into your brand.
If you need help bringing authority to your content, it's time to let Dallas SEO Dogs take the lead on your content. Our content creators produce original, authoritative content that keeps readers engaged and promotes higher rankings and improved sales.
Schedule your free consultation today to learn more about our content writing services and other SEO services we can use to help your site climb to the top of its industry.