The Dallas SEO Dogs Guide to a Perfect LinkedIn Profile
Posted - December 18, 2013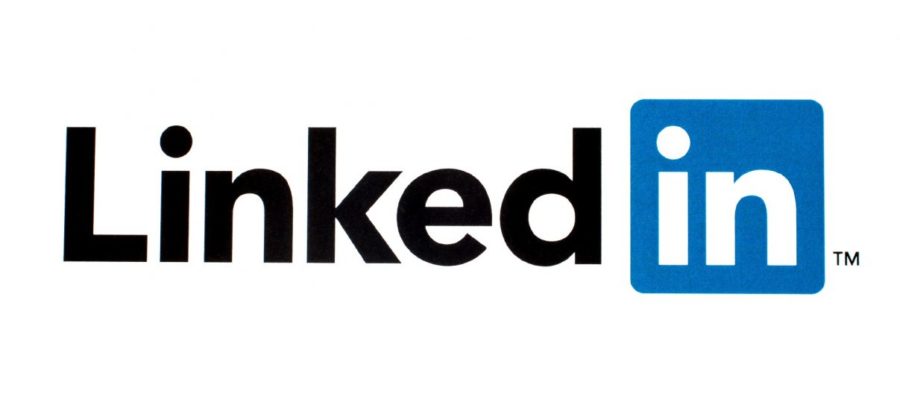 About to take a crack at self-employment, starting a new career, or looking to switch careers in 2014? It shouldn't take long to realize that you'll need to present yourself differently than you used to – the older methods for displaying your professionalism have changed drastically over the past couple years.  There's a new breed of hiring managers who take serious stock in your online presence, especially if you're working in the digital world. More importantly, they're looking more and more towards the social media equivalent of your résumé – LinkedIn. But what is it about LinkedIn that makes this important to potential clients, customers, or employers, and what are they looking for in your LinkedIn page?
LinkedIn has been known as the "professional's" social media outlet for nearly ten years. However, it has been criticized for its block, text-heavy format – it was a format that made it easy to digest basic professional facts and information about a person. This format worked well for traditional employers, employees, and business owners. However, this bland formatting simultaneously made it difficult for freelancers, entrepreneurs, and people in marketing, creative content, and other more innovative industries to really stand out from one another.  So how do you stand out in an online crowd of literally thousands of other candidates?
There's good news: LinkedIn teamed up with 
Slideshare
 in 2012, and has more recently taken over the mobile-friendly Pulse. LinkedIn is now more flexible, more visual, and more open-ended, creating an environment for multiple personalized enhancements we've been waiting for in this professionals-marketed social platform.
So – Let's get to it. Whether you're a freelancer, business owner, or looking for new employment – How can you create a LinkedIn profile that truly stands out above and the rest? Here are a few tips to help you create the best LinkedIn profile page for your professional life:
The Basics
– Build a strong skeleton of basic information before adding the muscle and flash to your page.
– Potential clients will Google you, and you want to ensure your LinkedIn profile will be the first result they see. First impressions are incredibly important, so try to keep it professional and let them see that LinkedIn page rather than letting them see your Facebook post about your weekend in the Bahamas!
The Name and Face
– Keep it simple. Your LinkedIn profile name should be your legal first and last name. Don't include your business names, and especially not nicknames. (Create separate pages for these if needed).
– Include a photo of yourself. Try to get a professional headshot, but, if that's not a possibility, find the most businesslike photo you have. Putting a face to a name will cultivate human interest.
– Why get a good photograph of your face? Well, even if someone shares your exact name, and somehow shares your same profession as well, there's no way they'll share your face.
The Headline
– A headline, or tagline, is a short blurb that appears under your name stating who you are and what you do.
– Job title should always come first. Other than "self-employed" or "freelancer," what set of words conceptualizes what you do? Are you content writer?  Graphic designer? Digital strategist? SEO expert? Sum up your professional endeavors as best you can in one title.
– Follow that up with a mission statement, in one short sentence. Explain what you do and whom you do it for. "I create custom designed websites for small business owners" or "I enhance website content for optimal search engine results".  You only get 120 characters, so find the balance between simple and specific.
The Summary
– Write your summary in the first person. Everyone knows it should be yourself writing out your own summary, so why talk in the third person? Use first-person focused language "My intense passion for writing and improving content has led me to pursue a full time career in writing and editing". Another advantage of writing in the first person: more human connection.
Keywords
– True, Google is becoming less keyword dependent, but LinkedIn's inner search engines haven't changed much. Keywords are used heavily to rank your profile. So, while I would advise against keyword spamming, at least attempt to include words you'd like to be known for, or keywords you believe potential employers may use to discover you. The real key is to tailor everything towards your ideal market.
Personalized URL
–  This is incredibly important. Create a custom URL. Your basic URL is a long string of numbers – how could any potential employers ever count on remembering that?
– Change your LinkedIn URL to your first and last name. If someone already has it, plug your middle initial in there or reverse the order (last name, first name). The point is to create a URL that's easy to remember and distinctly you.
Contact Information
– This is a no-brainer. Make it clear how potential clients and employers can reach you, as directly as possible. Make all contact information clear, easy to find, and relevant.
The Fun Part: Enhancements!
This is your time to shine! LinkedIn's new motto is "Don't just say it. Display it." Now's the time to show your creative side with posted links, uploads, and more, in order to show off your dedication to a truly personalized LinkedIn page. LinkedIn now let's you post photos, videos, info graphics, articles, slide shows, and more. If you can share it on Facebook, you can likely now share it on LinkedIn.
Mind Your Manners
– What you post will give clues to what kind of person you are, so share wisely. When clients search, and inevitably find you, are they going to like what they see once they open your profile?
– Bottom line, LinkedIn is another social media network. And as Social Media 101 has taught us: social human connections are everything.
Parting Advice
Make regular status updates. Keep it classy. Keep those "I'm so hung-over" updates as texts between you and your friends. "Brand" your LinkedIn updates towards your professional aspirations and consistently show off your professional interests. Don't be timid. Encourage interaction, but always make sure your overriding message is "I am a professional." Get a recommendation. Testimonials and recommendations create serious credibility. Send clients a personalized request, asking them for a written recommendation.
Join groups. LinkedIn allows you to join up to 50 groups. Start joining relevant groups NOW. Groups a great way to showcase your expertise (Someone has a question? You've got answers!), and they're a great way to meet individuals with shared interests within the same industry.
Even if you have a top-notch profile, like any professional, you're still going to need to create a strong network of real human connections.
So, if you're looking to make a big leap in your career in early 2014, revamping your LinkedIn profile to a thoughtful, thorough, and active account makes for a wonderfully fresh start.