Is Your Service Page Content Hitting the Right Points?
Posted - June 23, 2021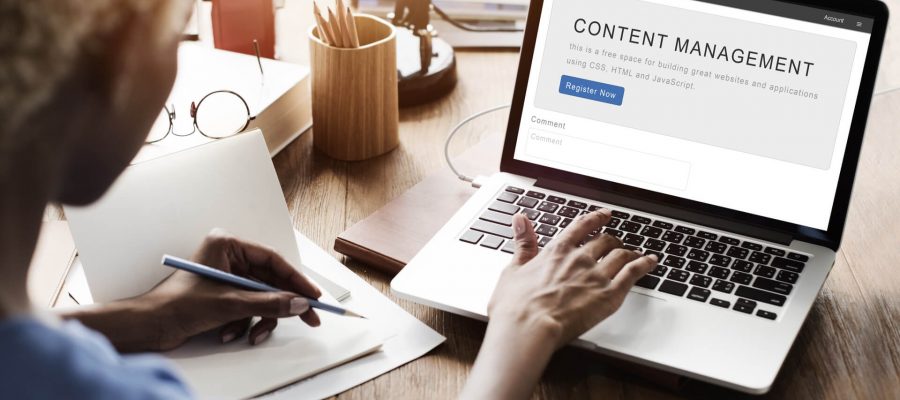 If your business goals center on selling services or products to consumers, your service pages should be a priority in your search engine optimization strategy. From your content's direction to how you literally structure information on your website, your service pages have a massive impact on your SEO's success.
A service page that doesn't utilize SEO best practices can easily fall victim to poor search results, high bounce rates, and decreased conversions.
Make sure that your service pages are conversion machines and not stalling out your brand's goals! Here are some questions you should ask yourself as you determine whether your service pages need a drastic update. 
Have You Created a Page for Each Service?
It's not enough anymore to have just one page that serves as a general content hub for all of your services. Yes, an overarching service page is essential, but is more useful as a branching-off point for multiple sub-pages that go into greater detail for each service.
Not only does creating a page for each service give your customers the opportunity to learn more about a specific service or product, but it can also help your brand show up more often in related search results. 
Creating a service page for each service provides the following SEO benefits:
Unique URLs for each page

A new page title that highlights specific keywords

Meta descriptions that can increase your click-through rate

The opportunity to use more diverse keywords for each service.
How Long Are Your Service Pages?
Google loves content on a web page. So, theoretically, a page that has substantial content is more likely to achieve higher rankings than one that is content-thin.
Granted, length alone isn't enough to boost your rankings with Google. Your content, above all, needs to be relevant, informative, and answer as many questions as possible that your customers may have.
If you are able to use content to make your service page the number one resource for your product or service, we have a feeling that your page will hit the 500 plus word count that will garner Google's attention.
How Personal is Your Service Page to Your Customers?
Content that caters to a demographic and its needs is attractive content. So, make sure that your content goes deeper than a general product or service description. 
When our team creates content for our clients' service pages, we like to focus on the specific problems that the service solves for their customers. If visitors quickly see how the service improves their lives, the likelihood of engagement increases.
Aside from how your service helps customers, it's important to cater service page content to your target demographic. Research your audience and find out what gets them excited about your service.  While you're at it, check to see what turns them off from a service like yours. With this knowledge, you can craft perfect content that makes visitors want to become customers.
Are Your Headers Using Effective Keywords?
Your page's headers are essentially what Google and your audience use to quickly determine what a page or section of a page is about. 
Not only should your headers be clear about the topics they cover, but they should also use keywords that are currently relevant to your industry. This lets Google know that your content is up-to-date and could be useful to audiences searching for related topics from your industry.
Work with your SEO team to conduct regular keyword research and ensure that your service page content always references industry keywords that will push your service pages to the top of search results.
Are You Utilizing Bullet Points?
If your customers are searching for a product or service, the chances are high that they want to make an informed decision, fast. This means that despite how useful your large chunks of content are, if they aren't quickly digestible, your audience will look elsewhere.
Make your important points stand out to your audience by literally using bullet points and numbered lists. 
These features in your content will attract a user's eye and quickly let them know the essential points about your product or service.
Industry Jargon is a Massive Turn-Off
Jargon is great if you're selling to an audience that is already deeply invested in your industry. However, the average buyer isn't interested in having to research industry terms to understand what your service page is about.
Keep your content concise, to the point, and in language that most readers in your target demographic will comprehend.
Sell Your Services with Winning Content from Dallas SEO Dogs
Getting service page content right takes practice and time that most business owners can't afford to add into their daily responsibilities. With Dallas SEO Dogs on your side, you can easily focus on running your business, while we keep your website and content updated. We've helped businesses from all industries achieve search engine success, and we're ready to help yours. Contact us today to learn more about our services and to schedule your free consultation with a member of our team.