Overlooking the Little Guy: Why You Can't Forget Short-Form Content
Posted - March 17, 2023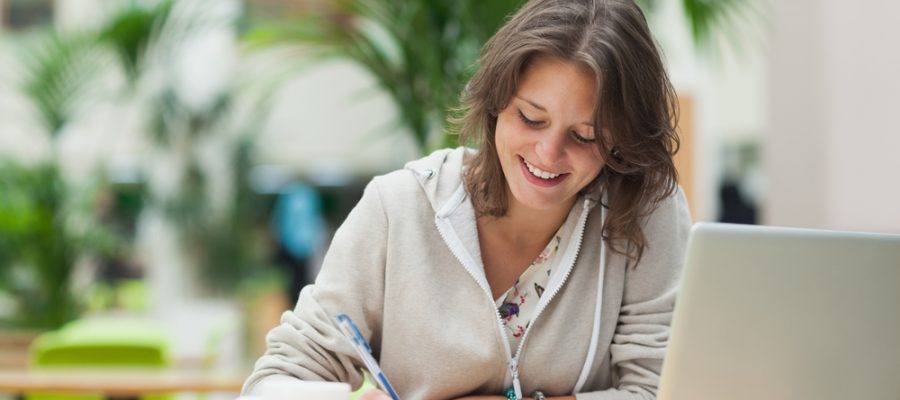 As SEO trends continue to evolve, the importance of long-form content is becoming increasingly evident. By providing value through detailed and in-depth information, brands can create a positive user experience that leads to higher rankings on search engine results pages (SERPs). But while long-form content certainly has its place in an effective SEO strategy, short-form content is also important. It's just as crucial for boosting visibility and driving engagement with potential customers.
If you are a business owner that doesn't have time to sit down and write a 1,000-plus word essay every week, we get it! Short-form content could be the route that gains you some brand recognition.
Let's look at what constitutes short-form content, how you can present it to an audience, and why it's so important never to overlook the little guy that started the SEO buzz.
Putting Short-Form Content Under the Microscope
Short-form content in SEO is pieces of content that are shorter in length. The average written piece of short-form content is under 1,200 words, and short-form video content wraps up in under 10 minutes. 
Short-form content is very to-the-point, conversational, and usually focuses on one topic or issue. Typically, audiences can easily digest short-form content, which could easily be why the sudden boom of TikTok and YouTubes's years of success is possible.
Different Methods of Getting the Message Across
When you need information fast, you don't have time to read through an entire research paper or deep dive blog. Finding short-form content in a format that suits you can help you get the answers you need in your limited time. 
Short-form content is easy to digest, and when done well, it can deliver the right information quickly.
However, everyone absorbs information differently, so using different formats for shorter content is critical.
Here's a quick overview of some of the many ways you can present shorter content that delivers your message.
Blog Posts
Shorter blog posts let you provide an overview of a particular topic without having to go into too much detail. However, remember that planning is essential when you opt for a short-form blog. Your blog must ooze expertise and authority from the first to the last sentence. From relevant links throughout your blog to scannable formatting, short-form blog posts can give your audience information they want to share because it's so digestible.
Videos
You can use videos to quickly share information about a product or service without writing a long description. Video allows you to get creative and provide visual entertainment that a blog post or infographic can't provide.
As of 2022, the average person spends around 100 minutes a day watching videos. So, if you have an important message to get across, sharing a video is a great way to attract attention and get your target audience buzzing.
Social Media Posts
Social media posts are also excellent for creating engagement quickly with potential customers. The right social media team can provide bite-sized chunks of information that are informative and entertaining. The best part is you can use any content format that suits your social media platform of choice.
Infographics
Infographics are another excellent example of short-form content because they allow you to communicate complex topics quickly and easily. By breaking down big ideas into small visuals, infographics help readers understand the concept quickly and move on to more in-depth research if they choose to do so. 
Why Go Short-Form Over Long-Form Sometimes?
While we are huge proponents of long-form content and its SEO benefits, we also know that short-form content can also give your site the boost it needs.
Let's spend some time discussing why you may want to opt for short-form content now and then.
Not Every Important Topic Needs Long-Form Content
Not every topic requires long-form content. In fact, you can effectively cover some important topics in just a few sentences. 
The bottom line is, you must consider the needs of your audience and tailor your writing accordingly. 
Concise writing lets readers access information quickly and easily, which is especially valuable if they are short on time or not interested in reading lengthy articles. 
Don't get us wrong, longer pieces still have their place if  the topic requires more comprehensive coverage. However, knowing the best time to switch between content lengths could be the difference between content your audience passes by and content that dominates search engines.
Shorter Content Makes Brand Awareness Easier
Easily accessible content promotes easier brand awareness opportunities. Shorter content often means you're producing more content more often. Frequent production can help build trust and familiarity with potential customers, as well as offer a valuable resource for those who are not interested in reading lengthy articles. 
Blog posts, short videos, and infographics are a great way for brands to touch their target audience while still providing quality content that gets the points across.
Short-form content is also easier to share online through social media channels, meaning that brands can reach more people with minimal effort. 
Shorter content can also increase engagement with customers which helps with visibility, loyalty, and customer relationships.
It's Easier to Stay on a Heavy Content Schedule
Shorter content is a great tool for busy brands who want to keep their content schedules running smoothly. Shorter content makes easier production, allowing brands to get more out of their resources when creating engaging material. 
As shorter content typically requires less research and writing time than longer pieces, brands can focus more on quality and reaching the audience over stressing to get regular longer content pieces out that may have errors or too much information for what they're worth.
Long-Form, Short-Form Dallas SEO Dogs Has Your Words Covered
Whether your website requires long or short content, you want it to be original and relevant to your target audience. 
At Dallas SEO Dogs, we prioritize creating unique, original content that captures your audience and keeps them on your site.
We've succeeded in every industry and know our content and SEO strategies can help you.
If our short-for blog piques your interest, contact us today to schedule your free consultation.