Should Your Industry Prioritize Content?
Posted - August 5, 2022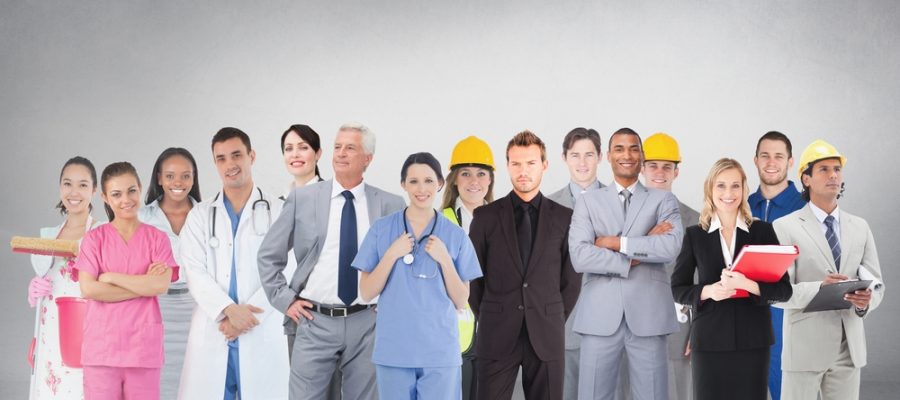 Content has been "king" in search engine optimization (SEO) for years. Yet some new business owners may be wary of investing time into content marketing because the barrier to entry seems so high.
We completely understand how daunting content creation can be at Dallas SEO Dogs. 
Suppose you're a business owner on the fence about putting effort behind content marketing for your brand. In that case, we're here to show which industry content is essential and how content brings websites to the top of relevant search results.
Why is Content Important for SEO?
Let's start with the basics. Why does content matter? After all, most people only scan through a page until they find the answers they're looking for.
Well, we just answered our question in a roundabout way! Great content will have scannable formatting and enough information to ensure someone finds the answer they need about a topic.
When people find the answers they're looking for, they become customers and help to spread the word about your company. This, in turn, helps to increase your authority with Google and other search engines.
Google also values relevant and informative content. When bots crawl through a site, they don't miss a word. With the proper optimization, they'll catch the effort behind content and rank your site well amongst relevant search results.
What Industries Must Prioritize Content Creation?
If your business lies in any of the following industries, 2022 is the year for content development. Let's review the four biggest industries where content succeeds and the steps to make content a valuable effort.
Real Estate
Real estate agencies and organizations like HOA management are part of an industry that relies on a steady stream of content. The last few years have changed the real estate and management landscape. 
Thus, it's critical for organizations within the industry to keep up with changes, educate their audience, and make their sites a reliable source for search results. From updating service pages to creating timely blogs every month, putting time into real estate content will help make your business a reliable source of information for property owners and potential homeowners. 
Cybersecurity
Remote work has become the new normal. Cybersecurity has always been critical, but it's now taken the spotlight with significant changes in workforce practices.
For the time being, cybersecurity businesses could benefit from taking advantage of promoting their unique qualities through content.
People want to make the best investment in a product. While businesses focus on improving cybersecurity for their employees, a content-driven cybersecurity company could easily take over top-tier search results.
Manufacturing
Businesses around the nation are feeling the financial crunch surrounding the costs of keeping up with supply chains at current demand levels. During these times, any money-saving advice is welcome.
Manufacturing and logistics companies on the front line of the supply chain process can serve as influencers that help steer brands towards more financially viable practices. 
Through consistent content, manufacturers cannot only poise themselves in positions of prominence with search engines but also increase audience engagement and improve their customer base.
All Professional Services
You need great content to stand out on search engines if you provide an essential service. From plumbing to divorce and personal injury lawyers, local competition is steep for those in service industries. 
Content that answers essential audience questions helps professional service providers remain relevant and authoritative across search results.
How Can Digital Marketing Services Help?
We've laid out the truth; content is essential for most industries. So, if you haven't had the time to start creating great content, don't panic. 
Digital marketing services from a team like Dallas SEO Dogs can help make content needs and digital marketing goals attainable. 
We Know What's Trending
Digital marketing experts spend a chunk of their time analyzing which keywords are trending for their clients. 
Keyword trends can change monthly, and knowing the right keywords for relevant content will help target audiences build trust with your brand.
Content is Our Full-Time Job
Content isn't just writing words in a doc and uploading it to the internet. There is a world of planning, keyword research, writing, editing, revisions, and detailed publication.
One piece of content can take a few hours between planning and getting it up on a site, and that's with years of experience.
It makes sense when business owners don't love the idea of spending hours crafting content they don't know will rank. 
At Dallas SEO Dogs, we let you focus on daily operations while we give content the full-time treatment it deserves. 
We Track What's Successful
A great content piece will usually not be at the top of search results forever. On the other hand, some pieces remain evergreen and could be back in the limelight with a few updates.
SEO experts analyze monthly analytics and review which pages were successful one month, which pages have consistently been winners, and which pages haven't performed well.
This information helps us map out future content and format it to mirror past successes and have a better chance of attracting an audience.
Create Content Easier With Dallas SEO Dogs
If you are ready to make content a standard for your website, Dallas SEO Dogs can help. We have a content management team experienced within all industries. We create relevant, engaging content your audience craves!
Whether you need a few blogs a month or an entire website content update, our team has you covered. 
Schedule a free consultation today to learn more about our content creation and other SEO services we offer.