State of Search 2022: The Future of SEO is Here
Posted - November 4, 2022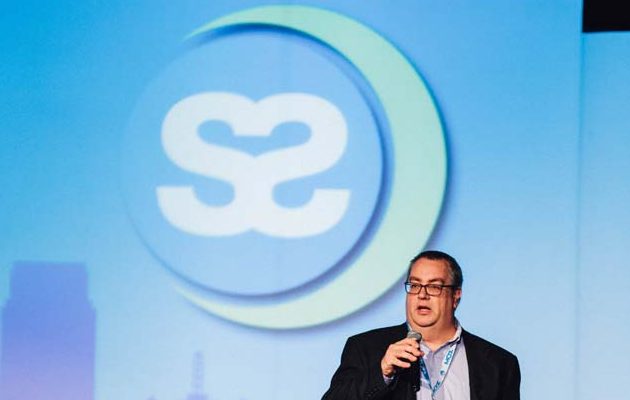 Every year, the biggest names in search engine optimization (SEO) flock to Dallas, Texas, to participate in State of Search (SOS).
SOS is the convention where search-focused minds meet, share exceptional ideas, and spread the latest best practices of our industry beyond the convention's halls and into websites across the globe.
This year welcomed back the in-person event, and all in attendance can agree that the information we got was well worth the wait.
From keynote speakers focused on the value of live streaming to making the most out of a small-scale PPC budget, it is clear that this year's conference truly steered us in the direction of the future of SEO.
Dallas SEO Dogs was lucky enough to be present amongst the SEO greats and came away with some key ideas we'd like to share!
Stay tuned and get ready to peek behind the curtain at what the future holds for search!
Start Focusing on Live Streaming
Fanny Dunagan of PathLynks, LLC, kicked off our 2022 SOS with a presentation that focused on the importance of live streaming in modern marketing practices.
According to Dunagan, by 2023, over 163.4 million live viewers will eagerly gain information about their favorite products and services through live streaming on social media.
During the presentation, Dunagan emphasized the following points to those wary of entering the live stream space:
Live videos experience 27% more watch time per viewing than the average on-demand video
80% of customers now say they prefer a brand's live video over a blog. It just screams authenticity and personalization.
Live streaming helps you build authority and relationships with your audience, eventually leading to greater conversions and sales.
As you live stream, your network continues to grow. In the end, more and more people care about what you have to say and will happily spread the word about your brand.
As anyone in the SEO game will tell you, ranking well on search engines is essential to driving traffic to your website. And one of the newest SEO practices that can help boost your rank is live streaming. 
Live streaming is a great way to produce fresh content that will keep people coming back to your site. So if you're looking for a way to improve your SEO, live streaming is worth considering. It might be the boost your website needs.
Speaking of Visuals…
While discussing how viewership can impact your search rank, we'd be remiss if we didn't include Jeremy Vest's presentation about creating clickable, likable, and watchable video content.
A crucial part of SEO is audience engagement, which refers to the ability to attract and retain users on a site. One way to increase audience engagement is through the use of video content. Videos are highly engaging and can help keep users on a site for extended periods. 
Vest's presentation emphasized the importance of videos in SEO and gave attendees several tips on creating quality video content that breaks ranking goals without breaking your budget.
Vest said that as long as you have good audio and lighting, people are more likely to enjoy your videos. He emphasized that people think "good" means expensive equipment. The reality is that quality video can come from something as accessible as your smartphone camera.
According to Vest, when creating captivating videos, make something entertaining, educating and give people accurate advice, just like a blog post or anything else in SEO.
Always put the consumer first because if you aren't making content, they are asking to see, you're wasting your and your viewer's time.
The Importance of Avoiding Unsubscribes and Site Bounces
Hank Hoffmeier, Manager of Client Solutions at iContact, discussed how users could improve email marketing through analytics, gamification, and evolution.
Hoffmeier emphasized how important it is for email marketing to retain subscribers and avoid site bounces.
Unsubscribes, increased bounce rates, and spam complaints can lower your email marketing's deliverability and hurt your IP and domain's reputation.
Hoffmeier said the overall goal for email marketing to avoid these issues is to create marketing strategies that increase engagement, award audiences for engaging, and in the end, increase your competitive advantage in your market.
Google Analytics 4 – How Does it Deliver Insights?
Google Analytics 4 (GA4) is the latest version of Google Analytics, a free and web-based analytics service offered by Google. 
It provides insights about website traffic, marketing campaigns, and conversion tracking. GA4 allows businesses to track SEO progress and understand how their website performs in search engine results pages. 
By understanding SEO data, businesses can make informed decisions about improving their website ranking and visibility. Thanks to GA4, companies can now better experience their SEO progress and how it affects their overall website performance.
Julie Jones, Product Manager for Baylor Scott & White Health, presented how GA4 delivers new brand insights.
One example of GA4 improvements over GA3 that she mentioned is how GA4 measures event hits across sites.
Where GA3 automatically collected information about pageviews and site searches, GA4 now provides insight regarding:
Pageviews

Site Search 

Outbound Links

Video Engagement

File Downloads

Scroll Tracking
As a result, businesses can make more informed decisions about their SEO strategy and how to improve their website ranking. 
Our industry is still learning about GA4 and how it can further benefit the brands that use it. We'll keep you updated on further developments.
Working with a Now, Forward Approach
One of the most important ways a brand can apply an SEO strategy is through the now, forward approach that Ryan Jones discussed in his presentation about optimizing sites to work with the latest search approach from audiences.
The way people search has changed from "I'm looking for a website to I need an answer right now." According to Jones, the now, forward approach focuses on pull marketing based on content creation centered around people telling creators what they want.
As long as a brand sufficiently answers questions with relevant information in its content, domain authority doesn't matter in the long term; experience does.
The now, forward approach means that your brand lives in the now and provides value through its content based on its current services and successes. Jones said that nobody knows the facts about your product better than you when it comes to your brand. This makes your content relevant, objective, and above all, helpful.
Ready for the Future of SEO? Dallas SEO Dogs is Here to Be Your Guide!
If the future of SEO sounds exciting and a bit overwhelming to you as a business owner, we understand! You have daily responsibilities, and worrying about how to get your site ranking on search shouldn't take up most of your time.
Dallas SEO Dogs has helped clients from all industries reach the top of search engine results pages (SERPs). Let us use our content marketing, back-end expertise, and diligence in analytics to help your site be the go-to page in your industry.
Our first consultation is always free. Contact us today to talk to us about your brand goals!