State of Search 2017 Ushers Dallas SEO Dogs into the Future
Posted - October 20, 2017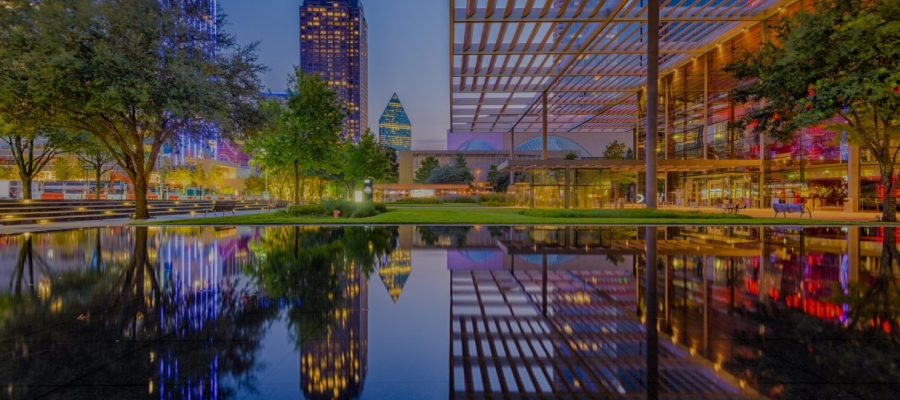 This October, Dallas SEO Dogs was lucky enough to meet up with other SEO professionals at the 2017 State of Search Conference. This year's State of Search went from October 9-10 and featured some of the most prolific keynote speakers in Dr. Pete Meyers(Moz), Gillian Muessig (CEO Outlines Venture Group), Bill Hunt(Founder, Back Azimuth Consulting), and Duane Forrester(VP, Yext).
Keynotes Showed that Search is Just the Start
The morning started off with a bang as Meyers discussed the current difficulties that the industry faces with the numerous updates that Google is constantly pushing out. The overall verdict was yes, it is completely possible to survive, we merely have to evolve with the times. This includes paradigm shifts like integrating voice activated commands into SEO and how we perform our critical research. Before the large group of SEM professionals broke off into separate seminars revolving around content creation, digital marketing trends, and PPC strategies, Eric Enge of Stone Temple Consulting presented the captivated crowd with his study release of the new Accelerated Mobile Pages (AMP) project. According to his explanation, this is a project from Google and Twitter that is designed to create extremely fast mobile pages as a stripped-down form of HTML. The Keynote speakers for the day were rounded out by Muessig, who presented an interesting view of building better ways to live and work together in the SEM industry. According to Muessig, gone are the days of having to walk all over each other and trying to conquer the SEM industry as a lone wolf firm. Muessig stated that by hiring the right individuals with the right backgrounds and encouraging members of a firm to work together and blend their talents, only then can the SEM industry take large steps in the direction away from the ego-centric shadow that it rests under in the eyes of the business world.
A Whirlwind of Opportunities and Information
The annual conference held in Dallas, TX is not only about getting the keynote speaker's messages across. The primary goal of this event is to open the floodgates of information and allow SEM industry workers to learn ways to adjust their approach to the industry. There was even ample time for networking as the event had several planned breaks that were perfectly suited for just that. Some of the key issues that the SEO Dogs team was able to gain expanded knowledge on included: • Creating unique, quality content and understanding the importance of an editorial calendar • Combining SEO and PPC in order to build a cross-channel agency • Determining what is deemed to be useful editorial content and moving beyond just claiming that content is "good" • Preparing a firm for the future of voice search • Understanding the importance of adjusting content into different formats that include audio and visual elements
Dallas SEO Dogs is Your Source for Quality SEO
At the State of Search events, the Dallas SEO Dogs team was able to take away two key things: 1. We learned some new ways to tweak tried and true techniques for future endeavors 2. The Dallas SEO Dogs team is already successfully utilizing several of the suggestions offered during the keynote speakers and the separate seminars If your business is lacking in Google rankings and wants to climb to the top at a steady, legal pace, contact Dallas SEO Dogs today. Our expertise in keyword research, content creation, and PPC development can be the key that unlocks the door leading to the front page of Google. Call us today with any questions about our services and contracting.