The Give and Take of Google's Disavow Tool
Posted - November 22, 2012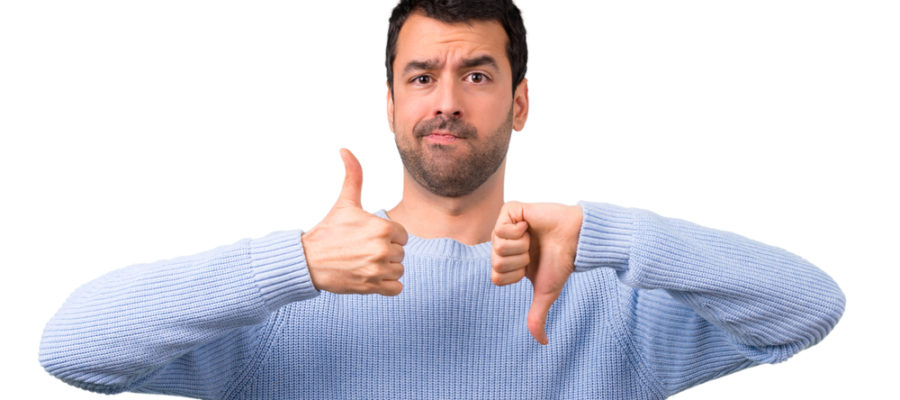 Google's Penguin update earlier this year has made one thing clear: Bad backlinks are bad for business. But since the introduction or Google's new "Disavow" tool, we can now ask ourselves an interesting question: "Do we need to tumble into a disavowing frenzy towards all backlinking?"
Unfortunately, site owners often have no control over external websites that link back to them, and a competitor could intentionally direct an attack via a stream of spam links at them, to gain punishment from the search engine overseers. This shifty practice has come to be known as intentional "negative SEO." However, negative SEO can simply fall under penalization of Google's Webmaster Guidelines if their previous backlink strategies to not live up to Google's current standards. Google's intent was to penalize low-quality backlinks in all forms.
From the company's blog 
post
, the day the tool launched:
"We recommend that you remove from the web as many spammy or low-quality links to your site as possible…By removing the bad links directly, you're helping to prevent Google (and other search engines) from taking action again in the future….
If you've done as much as you can to remove the problematic links, and there are still some links you just can't seem to get down, that's a good time to visit our new 
Disavow links
 page."
With the use of the Disavow tool, webmasters that have been plagued by poor backlinks now have the distinct privilege of rebuilding their linking networks from the ground up by requesting Google to eliminate bad backlinks, free of charge. But recently, some analysis of the Disavow tool has revealed that it if used improperly, the tool may further hurt your web traffic rather than help.
For example, if your request file is sent incorrectly, or you've chosen to devalue links that aren't proven to be malicious, your site could inadvertently decline in search results rankings. If you chose to disavow links by domain rather than by individual bad backlinks in your request file, you eliminate any potential beneficial links that may exist on a given website. We recommend limiting the tool to Negative SEO attacks that can be proven with little doubt.
Determining good links from links actively causing harm can be tricky. Even links that look dangerous may not register with search engines, depending on how they are set up on the site referring to another. There are services to help determine good links from bad, but they can be expensive, and ultimately they are still coming up with an educated guess.
Furthermore, Disavowing links may not help your website results at all: Google has not provided any explanation for how the data generated by the Disavow Links tool is being utilized. Additionally, the user-friendly approach to the Disavow tool proposes an interesting predicament: If another user reports your site for bad backlinking, what criteria is Google using to determine people seeking to eliminate true spam, from just another form of a malicious attack? However, Google has stated it reserves the right to manually review all links submitted, to decide which may actually need to be disavowed.
There is not doubt in the positive applications and information the Disavow Links tool can provide. It is a useful resource for supporting evidence should your business ever need to fight back against a penalty in search rankings. But there is also potential harm involved if the tool is used incorrectly, and webmasters might want to consider the support of a qualified SEO professional, instead of attempting to diagnose and repair damage from potential negative SEO attacks with uncertainty.  Remember: Google makes these tools available to the public to help business, but it is our responsibility to use them properly.