Top 5 Ecommerce Website SEO Tips
Posted - October 28, 2020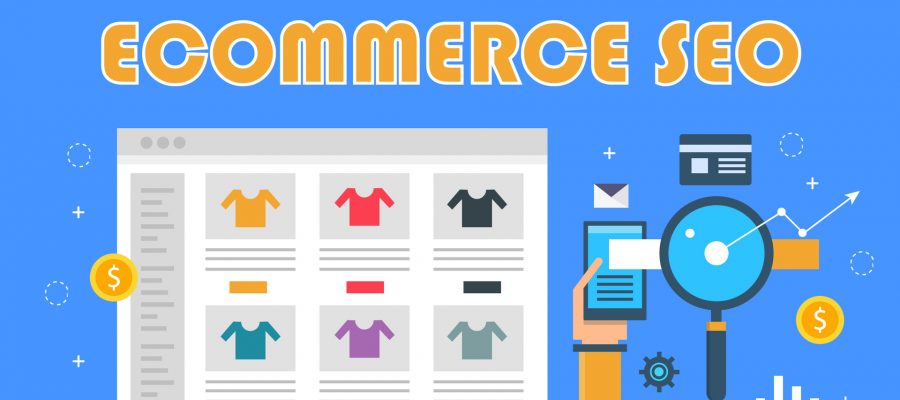 Modern shoppers enjoy perusing their latest purchases from the comfort of their own homes. Ecommerce websites provide the perfect opportunity for customers who desire a convenient shopping experience. Ecommerce sites provide direct online sales and are very useful for users on the hunt for specific products.
As a widely used model, ecommerce sites often turn to search engine optimization (SEO) to reach their target audiences. Let's take a look at what makes your ecommerce website unique and how your brand can use SEO to rank well in relevant search results.
What Makes an Ecommerce Website Different From a Regular Website?
Although the average business website is built to sell a product or service, most are informational websites that display:
Descriptions of services
Information about a company that entices audiences to convert via offsite contact
Content that provides tips and relevant information that centers on their products and services
On the other hand, ecommerce websites let customers purchase products directly. Some examples of ecommerce websites are:
How is SEO Best Utilized on Ecommerce Sites?
Where does SEO come into play in ecommerce? The answer is simple. Even if an ecommerce site is built for the ultimate customer convenience, if customers can't find the site in search results, they face a difficult battle for attention in a crowded marketplace.
Here are some practices you and your digital marketing team can implement to improve the visibility of your ecommerce site and achieve the conversions you deserve.
Create Unique Product Descriptions
If your ecommerce site sells products manufactured by third parties, it's tempting to import product information. But to compete in Google, your product descriptions need to be unique and can't contain duplicate content.
Duplicate content can hurt your site's ranking in Google. It also doesn't give you the opportunity to genuinely impress your audience. Your product descriptions should focus on:
Setting your site apart from competitors
Audience engagement
Strengthening your brand authority
Using advantageous keywords
The bottom line is that the more unique and strategic your descriptions are, the better the odds that your site will rank well in Google.
Use Buyer Intent Keywords
Your SEO success depends on excellent keyword use in your descriptions and product headers. However, great keywords require extensive keyword research. When hunting for keywords to use throughout your site:
Focus on long-tail keywords that can help you gain the advantage in niche product sales
Use keywords that directly link to user intent (i.e. best prescription sunglasses for the summer)
The value of keywords is always evolving. Your SEO team can easily help you determine which keywords in your industry are the most valuable terms at the point of content creation and optimization.
Optimize Your Product Images
The images in your ecommerce store are one of your site's most important selling points. While a great image is useful for users who find your website, Google's bots won't be able to find them without essential optimization.
Each time you post an image to your site, take the time to create a useful ALT tag that uses essential keywords and adds an extra layer of descriptive content that gets your images into Google search results.
Optimize Your Ecommerce Site Structure
Your ecommerce site may have hundreds (or perhaps many more) pages, but keep in mind that your visitors don't want to spend too much time searching for products.
This is where site structure optimization comes into play. Through relevant sub-categories and a well-organized navigation menu, a convenient site structure benefits both user searches and Googlebot indexing.
Spruce Up Your URLS
Speaking of getting indexed… your URLs are critical for allowing bots to crawl and index your ecommerce site. URLs are typically generated as number-heavy IP addresses. While this helps computers communicate with servers, it does nothing to encourage a reader to click on a link.
A well-optimized URL should tell both bots and actual users what the page is about. For example, if someone searches for laptop reviews from your ecommerce website, "compubuzz," an ideal URL would look something like this:
https://www.compubuzz.com/reviews/laptops
This type of URL format:
Improves the user experience
Can provide a slight keywords ranking factor
Can be their own anchor text when shared across social media or on other platforms
Optimize Your Ecommerce Website for Success With Dallas SEO Dogs
If your ecommerce site isn't reeling in as many sales as it could be, you may need an SEO facelift that catches the attention of both users and Google. Digging through tons of pages can be a daunting task, but an experienced digital marketing team can take the weight off of your shoulders.
Dallas SEO Dogs specializes in all of the SEO details that search engines value for prime ranking positions. We can help your ecommerce site with product descriptions, backend optimization, and ALT descriptions, and more. Contact us today to learn more about our services and to schedule your free consultation with a member of our team.