Top Attainable SEO Goals for Your New Project
Posted - July 28, 2021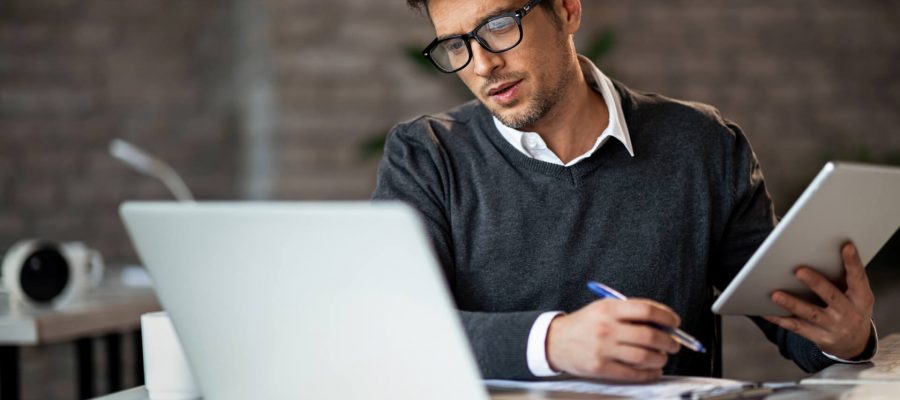 Search engine optimization (SEO) is a great way for many businesses to gain visibility with their target audience. Unfortunately, SEO isn't just a switch you can flip for instant success.
Starting a new SEO effort can be exciting, but it requires attainable goals that will help your website build search rankings and become a massive conversion generator.
Why Are SEO Goals Important?
Think of SEO as a machine that requires several moving parts to operate. Content, technical SEO, paid advertising, social media management, and more — all are part of what makes an SEO strategy tick.
Don't just attack SEO with a narrow focus. Set goals to address a wide range of SEO factors. A great comprehensive strategy can have fantastic results!
How Do SEO Goals Help Your Brand?
Setting goals for your SEO project can help you:
Rank well for relevant industry keywords

Create content that your audience will love

Become recognized as an authoritative site on Google

Increase audience engagement and sales
Where Do You Start Setting Goals That Get Results?
Dallas SEO Dogs believes in goal-setting because we've seen excellent results from it with countless clients. There are many factors that can lead to SEO success, but here are a few that we always set for any project we take on. 
Be Realistic About the SEO Process
When approaching a first-time SEO project, your first goal should always be to remain patient. As we've mentioned before, SEO success doesn't happen overnight.
While the process may seem slow at first, SEO is something that is constantly analyzed and tweaked for success. So, remain patient and let your SEO team help you create success that lasts and isn't just a flash in the pan.
Start With Detailed Audits
You can't set goals without understanding where you need to start. So, at the beginning of an SEO project, audits are necessary. Audits give our team a detailed look at your website and where we can make improvements.
Some of the audits we regularly perform include the following:
Complete Site Audits

Social Media Audits

Content Audits

Pay Per Click (PPC) Audits

Local SEO Presence, and more!
Once our audits are complete, we can set our plan of attack in action and create the actual goals that will lead to your project's success.
Focus On Organic Traffic
It sounds obvious, but you should almost always want more organic traffic. High organic traffic usually means that your SEO process is working. When your site achieves increased organic traffic, two things happen:
New audiences discover your brand

Google recognizes your site as a point of relevance and authority. This results in greater rankings and even more traffic when your site shows up in search results.
So, How Do You Improve Organic Traffic?
Relevant websites are the sites that reel in organic traffic. When it comes to SEO, generating relevance starts with your site's content marketing.
Set your goals to improve your organic traffic through thorough content optimization. Some mini-goals to set when increased traffic is your end-game, include the following content improvements:
Implementing long-tail keywords in your content

Optimizing current blogs for relevance

Increasing blog output with quality content

Fix non-performing content (Every piece of content counts)
Decrease Your Bounce Rate
When people visit your website, you want them to stay long enough to engage with your content and leave with a sale in their shopping cart. However, if someone enters your site and quickly leaves because your site doesn't match their intent, that's a "bounce."
When too many bounces occur, your bounce rate increases, and your site's rankings gradually decrease. Your SEO team can help you set goals to decrease your bounce rate through site improvements that include:
Content updates for current search intent

Optimization to your site's headlines

Meta description updates
A high bounce rate can easily tank the rest of your SEO efforts. Fortunately, a dedicated SEO team can prioritize the factors that influence your site's bounce rate and help you continuously decrease this negative ranking factor.
Improve Page Speed
Technical SEO is an important part of your website improvements and increasing your page speed should be the first technical goal you tackle. Your website's pages should ideally load within 2 seconds. Anything beyond that dampens the user experience and can lead to higher bounce rates and reduced rankings over time.
PageSpeed Insights and Pingdom are excellent ways for a user to give their website's speed quality a test.
Any page speed test you run will tell you what areas of your site need improvement. Your SEO team can then take the appropriate steps to set reasonable speed benchmarks and successfully meet them.
Some technical steps a team can take towards speed  improvement include the following:
Image optimization

Redirect reduction

Site compression

Leverage browser caching

Reduced server response time, and more
Achieve SEO Success Through Manageable Goals With Dallas SEO Dogs
If you're ready to start setting goals for your SEO but aren't sure where to start, the SEO experts at Dallas SEO Dogs can help! We've helped clients from all industries become search engine darlings and are ready to lead your brand to victory.
Contact us today to learn more about our services and to schedule your free consultation.