Top Reasons We're Thankful for Google and SEO
Posted - November 24, 2020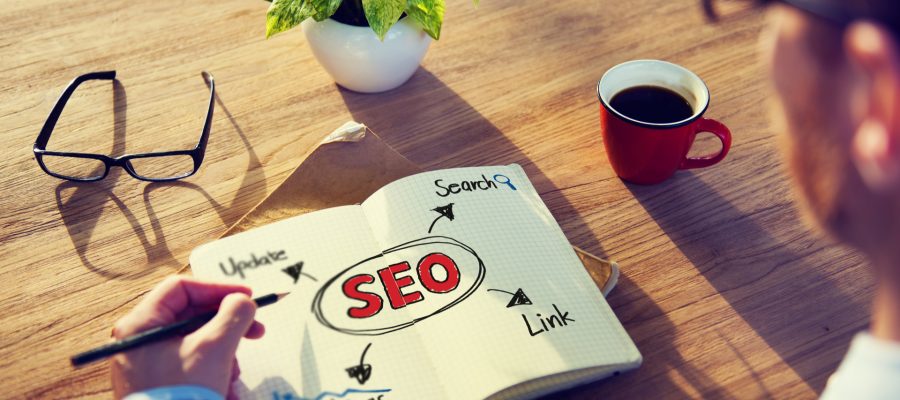 Google and search engine optimization (SEO) go together like pumpkin pie and mass amounts of whipped cream at the Thanksgiving dinner table. At Dallas SEO Dogs, we love to see the businesses we work with meet their marketing goals through rich SEO practices that coincide with Google's expectations.
No matter how you celebrate on the 27th, we want to wish you a happy "falliday" and give you a few reasons to give thanks to Google and SEO this season.
Google Updates Reward White Hat SEO!
Don't be intimidated by Google updates. Google makes algorithm changes to improve the relevance of its search results If you think about updates in terms of how they benefit users, they start to make more sense.
For many years now, each algorithm update has signaled a need to tweak SEO strategies. Each update has also provided further evidence that black hat SEO tactics (AKA Google cheats) are a thing of the distant past. 
A great SEO team will do its research and roll with the punches of Google updates using white hat professional strategies that satisfy Google standards. The results of best practices are definitely something to be thankful for this holiday season.
Google and SEO Create a Digital Circle of Life for Your Business
The more your customers like your branding, the greater Google is going to like your business. Google uses customer reviews as a way to judge the authority and relevance of your brand. This is where SEO best practices step in to make your website and content easy to find in search results. 
Once your SEO strategy attracts a consistent audience, reviews will roll in and Google will continually recognize your authority. At the end of the day, your website will continue climbing search engine rankings.
Three Words: Google My Business
Google My Business (GMB) is one of the most cost-effective ways to gain visibility in search results and maps. Business owners utilize GMB to list essential business information and create accessible business descriptions that highlight the qualities of their brands.
A reputable SEO company can help create your free business listing and use local SEO practices that make your business information appear in the coveted "local 3-pack" that draws mobile users to your website. 
Google Rewards Great Content Strategies 
The most recent Google updates reward businesses that use relevant and natural content in their websites and social media posts. Great content that uses essential keywords and answers user questions on a subject appeals to Google and boosts websites up in search engine rankings.
This is something to be thankful for, because with great content and rankings:
Your site's click through rate (CTR) increases

It's easier to achieve quality backlinks

Your site provides a great user experience, further solidifying your brand authority
Big Brands and Smaller Businesses Play on a (Mostly) Level Field
Although it may seem like Google prefers big name brands in searches, the real preference is relevance and authority. Even a smaller business can shoot beyond the bigger competition with these three elements:
A great social media presence that engages an audience

New content

that solidifies industry authority through keyword research and relevant knowledge

A paid advertising campaign that spreads your brand across local or national search engine results
Yes, the big players may have more money to use in their advertising campaigns, but with the right supplemental tools on your side, your digital marketing strategy could bring you to the top of the local industry.
Give Thanks to the Power of SEO All Year With Dallas SEO Dogs
If any of these Google and SEO benefits seem like they'd be helpful to your business model, we want to meet you! At Dallas SEO Dogs, we have proven success in every industry and are ready to push your business beyond your current search result rankings. 
Contact us today to learn more about our services and schedule your free consultation with a member of our team.