A Look at Different Types of Facebook Ads (And When to Use Them)
Posted - May 25, 2022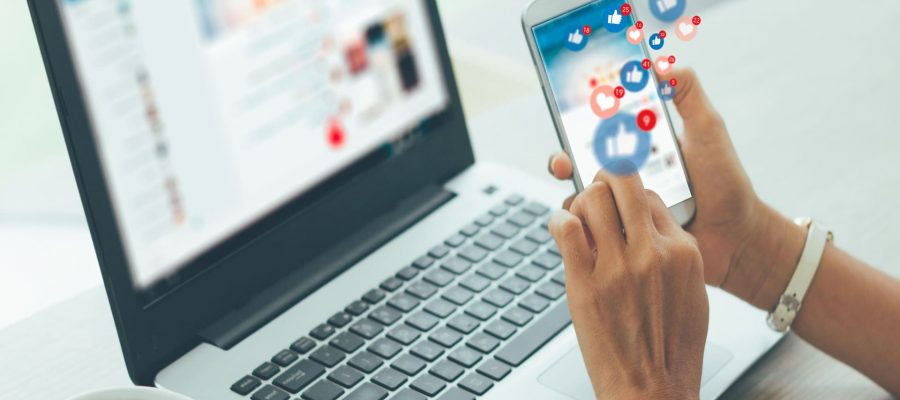 Facebook is still the leader among social media platforms. According to Datareportal.com, as of April 2022, over 1.9 billion people use Facebook every day. A good chunk of those could be potential customers for your brand.
Facebook ads let you engage with a targeted worldwide audience. There are many different ad types, and the variety can be daunting. We've created the ultimate guide to selecting the right Facebook ad campaign.
Why should you prioritize Facebook ads in your social media advertising strategy? Let's explore how different ad types can impact your message.
Why Should You Use Facebook Ads?
Your goal as an advertiser is to reach people that need your brand in their lives. There isn't one ad type that attracts everyone. So, you'll need a diverse advertising arsenal to target every possible demographic.
The most significant benefits of Facebook ads are:
They drive traffic from active users
They are hyper-customizable
They are budget-friendly
You can easily measure progress
Types of Facebook Ads for Different Campaign Approaches
Facebook ads help you find a suitable medium for your campaign. They also unleash creativity and help you meet your objectives.
Here's a closer look at each option and how you can use them in your ad campaigns.
Image Ads
Image ads drive traffic to your site from a vibrant image. Image ads may be the simplest form of Facebook advertising but are a popular option for most brands.
Sometimes a great image and catchy copy are enough to create engagement at a lower cost.
Video Ads
Video ads are a creative way to use sight, sound, and motion to gain attention. Your video ads can range between short clips and longer informative pieces based on your budget.
Video ads are great for campaigns that have the time to create a detailed message that shows the benefits of a product or service. If your message is something you can convey in a picture, we recommend forgoing video ads and focusing on image ads and carousel ads (more below).
Story Ads
Stories are a popular feature on most social media platforms. Story ads on Facebook let you place your videos, images, and carousels outside of someone's feed.
While story ads appear between story viewings and aren't immediately effective like ads on a feed, they provide an excellent opportunity for experimentation without a loss to your budget. If the experiments pay off, you can implement effects into more expensive and time-consuming video ads.
Messenger Ads
Messenger ads help you directly interact with your audience. Start a conversation with your customers and give them interactive ads that let them engage with your products.
Messenger ads typically appear with an image and call to action buttons that send visitors to your website or scheduled destination.
Messenger ads are effective when trying to reach customers at the edge of the marketing funnel. These consumers are ready to decide, and your messenger ad may be the incentive they need.
Carousel Ads
If you have several products or services for your ads to showcase, carousel ads are an affordable way to display several messages at once.
Aside from displaying multiple products, carousel ads can also tell a compelling story or create a visual display of a process.
Carousel ads let you create several calls to action, headlines, and descriptions for each section of your carousel. Use this ad ornate to connect your audience with multiple site pages at once!
Slideshows
If you don't have video experience but have a story to tell, slideshows are the ad format. Slideshows let you use between 3 and 10 images to attract your audience.
These ads take up five times less bandwidth than their video siblings. This makes them perfect for targeting an area that doesn't have fantastic internet service.
Collections
If you want to advertise several similar products and avoid carousel ads, collection ads let you display several products on a grid in your advertisement. When customers tap on an item in your grid, they can learn more about the highlighted product and scroll through other products on display.
Collection ads simplify engagement and often lead to direct purchases from your grid.
Playable Ads
Playable ads are perfect for app developers! They let you give audiences a sneak preview of how an app works. The try before you buy method pushes high-intent users towards engagement and downloading your ad.
Take Control of Your Facebook Ad Campaign Today, With Dallas SEO Dogs
If you're ready to dive into social ads but don't know where to start, that's okay! The social media team at Dallas SEO Dogs has experience with various ad types across all social media platforms.
We want to meet you and answer your questions about creating the perfect Facebook ad strategy. Reach out today and schedule your free consultation with a member of our team.