Why Did Your Website's Traffic Really Drop?
Posted - January 13, 2021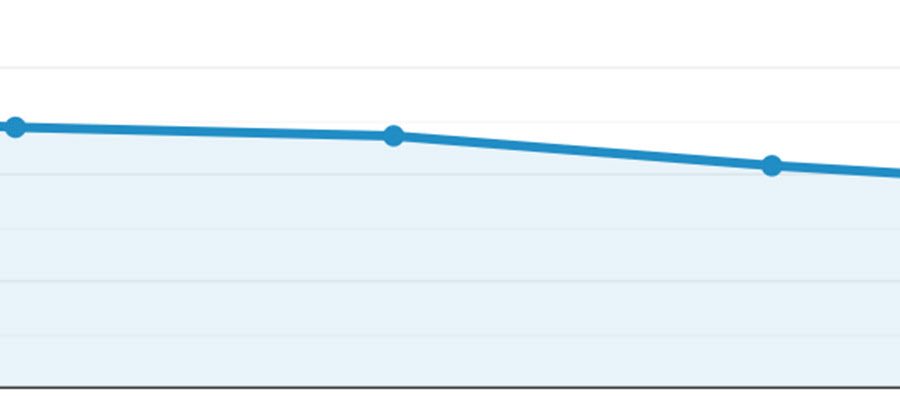 If you're like most businesses, your website's success depends on a steady diet of visitors. More site traffic means more conversions and opportunities for your business to prove itself as an industry authority. It also means you're probably building relationships with both current and prospective customers.
That's why sudden drops in traffic may cause panic. Site owners often assume that big drops mean impending doom. Fortunately, there may just be a few things you need to examine and correct to not just get your traffic back, but maybe even increase it.
Here's a peek behind the curtain at some of the biggest reasons for sudden traffic drops and how you and your SEO company can easily remedy them.
Recent Onsite Changes
Sometimes your site needs changes, but making the right changes is what really counts for your traffic. From cleaning up content to the complete removal of seemingly irrelevant pages, the changes you make to your website can directly influence your traffic and how your website ranks on search engines.
If you're a novice, making changes to your website on your own can be like playing with fire. An experienced SEO team can perform a thorough audit on your site and help you determine which pages to remove, where content can improve, and any technical SEO issues holding back your site.
Onsite changes can have dramatic effects on your traffic, so you'll want to put this responsibility in the hands of an experienced marketing team that knows how to approach them without causing harm to your search engine rankings.
You're Tracking Niche Keywords
Search trends are always changing based on what audiences are looking for. So, if niche or industry jargon keywords are what you've focused on, it's possible that your audience is searching elsewhere and you aren't popping up on search engines because you're behind on the trends. 
Fortunately, there are several ways you can track keywords and understand the industry terms that audiences are actually looking for.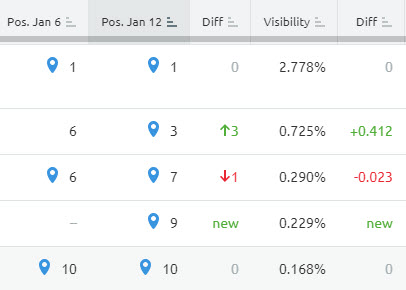 Some of the paid and free resources available to the public include:
SEMRush

Google Trends

Trending Twitter topics

Sites like Quora, Buzzfeed, Reddit

Your audience's social media discussions
Once you have a firm understanding of what your audience is searching for, take a moment to implement some of those keywords into your pages that rank well. This doesn't mean you have to completely kick out your favorite niche terms. You're simply cleaning your digital house to make it more welcoming for search engines. They'll notice your site's effort to trend and will rank your pages accordingly.
Link Problems
If you notice a drop in your page rankings, load up your SEO tool and find out if your site's internal and external links are the issue. 
Recent changes to your site could make internal links you forgot existed unusable and damage your site's rankings and traffic. Rankings can also falter because a successful page links to a low quality page on your site.
You may also find that many of those great external links are now hurting you because the destination no longer exists, or is from a source that Google sees as low quality.

Also, poor quality or spammy links also lead to Google penalties and cause problems for your website. If you suffer from lost or poor quality links, some of the ways to remedy your situation can include the following:
Fix your broken links

Replace lost links with updated or newly relevant external links

Promote your improved content on social media to improve the quality of links your own website spreads
Google Penalized Your Site
If you find your site dropping in Google, but holding steady in other search engines, this could be the result of a Google penalty that requires immediate action. Your Google Search Console account will show you if you have any pending notifications from Google that require your attention. 

Google penalties can do more than kill site traffic—they can cause you to lose Google's trust. That can be a huge problem for your future rankings. So, fixing your Google penalties quickly should be a top priority.
Why Would Google Penalize Your Website? 
Google penalties are easier to catch than you'd think. Some of the reasons for which Google might penalize your site include:
Duplicate content 

Poor page speed

Keyword spamming across your content

You've purchased links rather than growing your following organically

Excessive error pages that diminish the navigation of your site
Fortunately, most of the penalties that Google could hold against your website are issues that your digital marketing team can correct. From new content to an expanded plan to have reliable resources recognize your site, there is always a way to get back in Google's good graces and reel your traffic back in.
Increase Your Site's Traffic Today with Dallas SEO Dogs
Dallas SEO Dogs is a digital marketing firm that completely understands the unpredictability owners experience with site traffic and search engine rankings. Our team of SEO professionals help alleviate concerns by implementing an SEO strategy that is specific to your website and digital marketing goals. 
Trust us to handle your site's content creation, backend technical optimization, and even your social media interaction, while you take care of business on your end. If you're ready to push your website into a successful direction, we want to meet you! 
Contact us today to schedule your free consultation with a member of our team!