Why is SEO Success Such a "Slow" Process?
Posted - May 12, 2021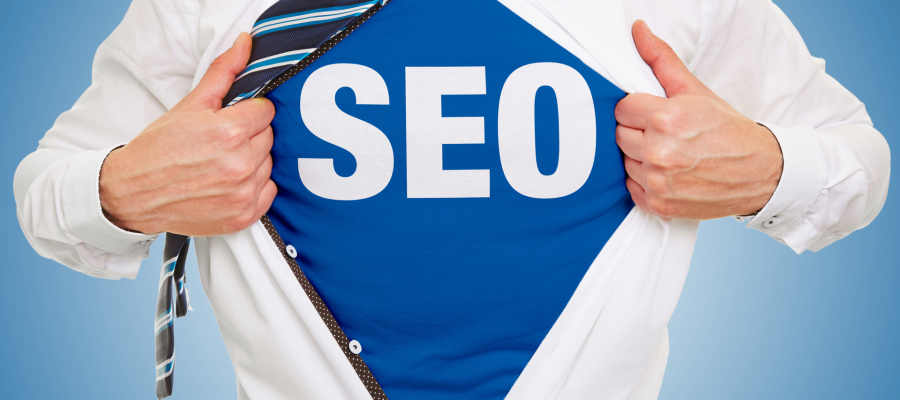 When a new client starts a project with our team, one of the first questions we ask is what the results are that they expect from our search engine optimization (SEO) practices. Usually the answer they give centers on ranking for a specific keyword after a specific length of time. 
Unfortunately, even with the best SEO practices in place, results take time to achieve. Some people just can't believe that they may not even see movement in Google rankings in the first few months.
How Long Should Your SEO Take to Succeed?
While a brand that practices excellent SEO may see a rise in traffic and keyword rankings within a few months, the real, lasting results may not show up for another 3 to 9 months. The length of time for success ⁠— especially competitive industries ⁠— may discourage you from even trying SEO. 
Before you throw up your hands ?‍♂️, understand that putting time into your online presence is the right thing to do long-term. Stick to SEO strategies focused on what users (and Google) want to see! You'll steadily improve, and in the process, you'll avoid cheats and shortcuts that can sink your rankings. 
Are There Insta-Success Techniques?
The honest answer to that is "sometimes", but cheating the system (also called "black hat" SEO) only helps you rank in the short term. Black hat SEO techniques like keyword stuffing, buying links, and poor quality or stolen content, can put you briefly in the competitive lead, but Google will quickly catch on.
Google's penalties for black hat SEO can make recovery extremely difficult. Don't try them! Instead, take the slow and steady route and your SEO investment will show the results you deserve.
Here's a closer look at five key reasons why your SEO is "slow" ⁠— and why it could be a solid ticket for success in search engine results.
1. Google Takes Time to Earn Trust
As we've mentioned with regard to black hat SEO, the correct process isn't something that Google will acknowledge right away. Even with search engines, you must earn trust to succeed. 
Google rewards websites that consistently display:
Expertise (E)
Authoritativeness (A)
Trustworthiness (T)
Websites that focus on EAT are patient with their SEO's progress and attract organic traffic based on optimization best practices. 
Websites with consistent traffic that stays and converts are sites that Google deems worthy of first-page rankings.
2. A Great SEO Team Works With Changing Variables
SEO is an ever-evolving process. So, while it may seem like your website's success is moving slowly, the truth is, the fact that it's moving in the right direction at all means your SEO team is alert to changes that impact your site's rankings.
Even if your website attracts conversions within the first few months of your SEO, changing algorithms and industry-related variables can create speed bumps in your success.
Your SEO team should always have its ears to the ground and have the experience to quickly shift its strategy when the following changes occur in the overall plan:
Keyword relevance
Shifted audience interest
Change in industry practices
Sudden dips in site speed
Outdated site structure
3. Thoughtful Marketing Content Takes Time
Approaching your SEO's content with only quantity in mind and topics assumed important to your industry will only fill your marketing glass-half-full (if that).
Thoughtful content marketing gains a quality boost with expertise involved, but only when an SEO content writer takes the time to:
Perform relevant keyword research
Formats the blog into scannable content
Focus on pleasing your target audience
Write with current Google algorithm shifts in mind
Research the type of content your competition creates
This process takes time to perfect and can make it seem like your content creation is crawling at the speed of a slug. In the long-term, thoughtful, targeted, and SEO-friendly content has a bigger positive impact on your audience and rankings than a piece you've thrown together for quantity's sake.
4. Quality Link Collection Doesn't Happen Overnight
One of the easiest ways for search engines to determine a site's authoritativeness is the quality of the inbound links it has connected to its pages. In order for industry leaders, news outlets, and guest bloggers to start linking to your site, it first has to express expertise within your target audience.
Garnering attention from valuable link sources takes a lot of time and aside from that, it could take Google months to re-visit your site during a crawl and reward you for your efforts.
We understand that you'd want instant results from your hard work. However, delayed recognition from Google is still recognition that could increase your rankings
5. You Don't Have the Only Horse in the Race
Remember those variables we brought up that could influence the speed of your SEO results? Well, one of the biggest ones that warrant its own section is realizing that your competition is also most likely implementing SEO practices.
These days, most businesses have an idea about the importance of SEO. This means that if you are both taking similar approaches and performing the right practices, SEO success can seem like it moves slowly. 
An experienced digital marketing team can help your site make the continuous changes and improvements it needs to stay ahead of the competition's moves and begin to pull forward in the race for first place! 
Steadily Make a Search Engine Impact with Dallas SEO Dogs
If you're willing to put in the time for your brand to succeed on a search engine, the team at Dallas SEO Dogs is ready to help. Our digital marketing experts specialize in both onsite and technical optimization that helps bring the EAT to each of your site's pages. 
From content creation to paid advertising, our practices are top-tier and deliver results. Contact us today to learn more about our services and to schedule your free consultation.